Provided
Following up on our article detailing the abuse suffered by a Sikh man travelling on a plane, reader Kanwar Singh got in touch and shared his experiences of international travel.
Kanwar, who is also Sikh, travels regularly because of his work at charity Khalsa Aid. When he ships out to provide support and aid in war zones and at the scene of natural disasters, he too has experienced unacceptable treatment and judgement from fellow passengers and, on some occasions, airport security staff. This is what he had to say about travelling as a Sikh.
Last week, a snapchat story of an airline passenger fearing a Sikh went viral. The passenger captioned discreet pictures of the turbaned Sikh male with 'I might not make it to Indy' followed by 'Update I'm still alive.'
As somebody who spends 2-3 weeks of every month abroad I know that incidents like this are far from rare. I'm a Sikh with a turban and free flowing beard - it's a miracle if my passage through an airport is uninterrupted by an additional security check. Even in big international airports such as Heathrow, where the security staff are knowledgeable about, and respectful of my turban, fellow passengers are usually less tolerant. Many suddenly become visibly uncomfortable before moving away. Islamophobic remarks behind my back (and sometimes to my face) are not uncommon.
My work as Projects Coordinator for the international Sikh charity Khalsa Aid has taken me across the world. Based on the Sikh principle 'Recognise the whole human race as one,' Khalsa Aid have helped after disasters in places such as Haiti, Nepal and Malawi. Currently we are in Iraq, providing aid and support to refugees displaced by ISIS. Khalsa Aid's work in Iraq is with refugees who have been displaced by ISIS. We support, among others, the Yezidi community, who have faced particularly barbaric persecution for their religious beliefs. Aside from food and tents, the regularity of our trips to the refugee camps enables us to provide longer-term emotional support to the most traumatised.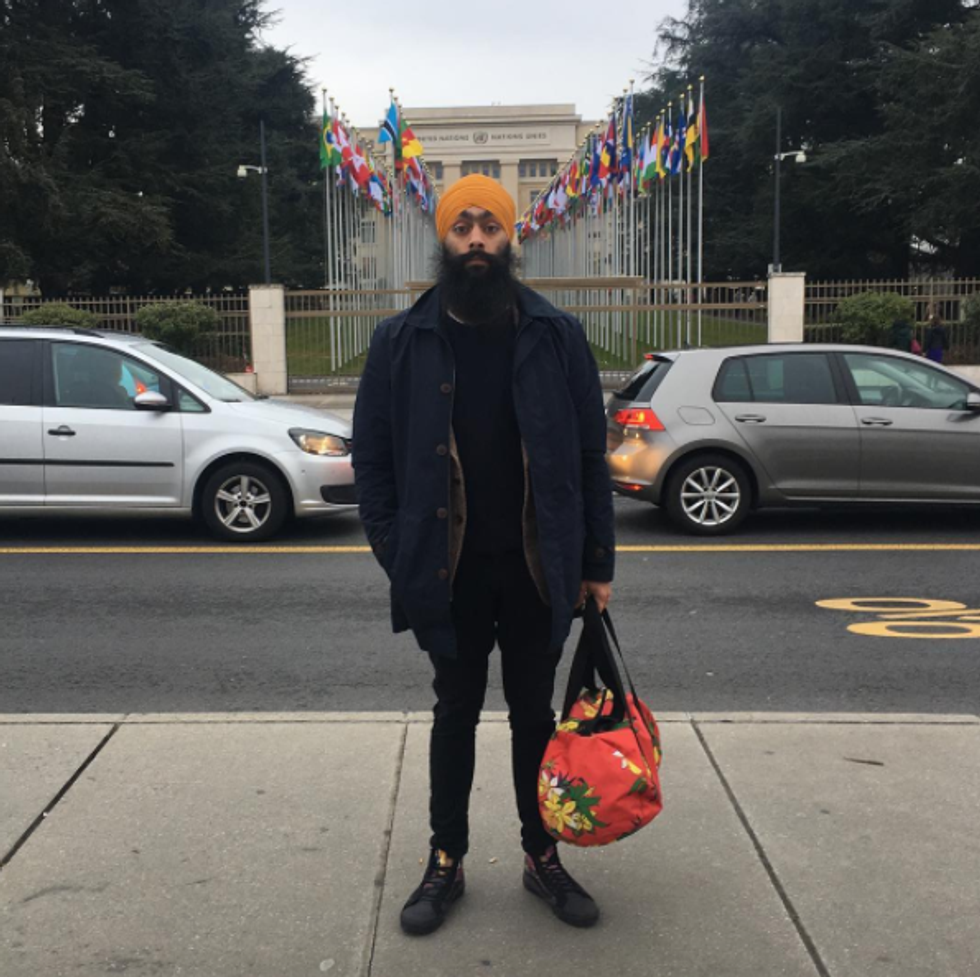 Picture: Provided
The irony is sad, but the most Islamophobia I ever face is when as a Sikh, I travel to areas that are far from safe to support those who have lost and suffered most at the hands of Islamist extremists. Travelling under constant suspicion, purely because of my appearance, is stressful and degrading. If only those who made derogatory comments about my turban, or moved away from me in the airport lounge knew that I was on my way to help alleviate the suffering caused by exactly those who strangers fear I align with.
Last month, when travelling through Turkey, my portable battery pack was confiscated. The airport security official told me it breached their capacity guidelines. When I told him I had travelled through that airport with the same battery pack only a month before, his explanation became vague and meandering. As I boarded the flight, two white women who had noticed the whole thing quietly told me that their larger battery pack had been waved through security with no issues.
When such double standards are routine it's difficult to remain calm; travelling is stressful at the best of times. I often travel to places where airport security personnel have never heard of the Sikh faith or seen a Sikh. Instead of getting confrontational I try to counter their mistrust, bred by ignorance, to educate them about the significance of the Sikh identity.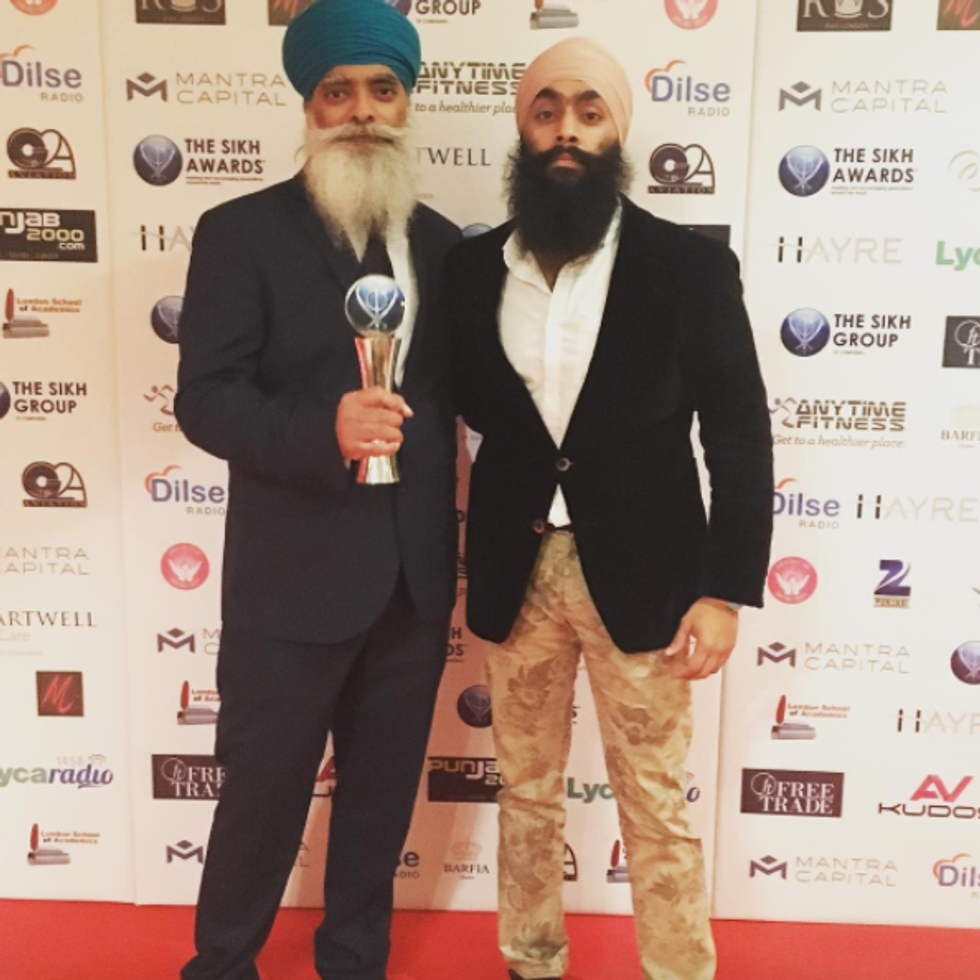 Picture: Provided
The beard and turban of a Sikh male means that sometimes Sikhs face more Islamophobia than clean shaved Muslims on the same flight. Ignorance about my identity breeds mistrust, which is then channelled by a person's pre-existing Islamophobia. People with brown skin, beards and/or turbans all face racist suspicion, regardless of their religion. As such, it's not enough for me to reply 'I'm not a Muslim, I'm a Sikh!' That reply is a quick and easy one for me, but it's a gross violation of Sikh and humanitarian ethics to throw another group of people under the bus to save yourself. That would not be recognising the whole human race as one.