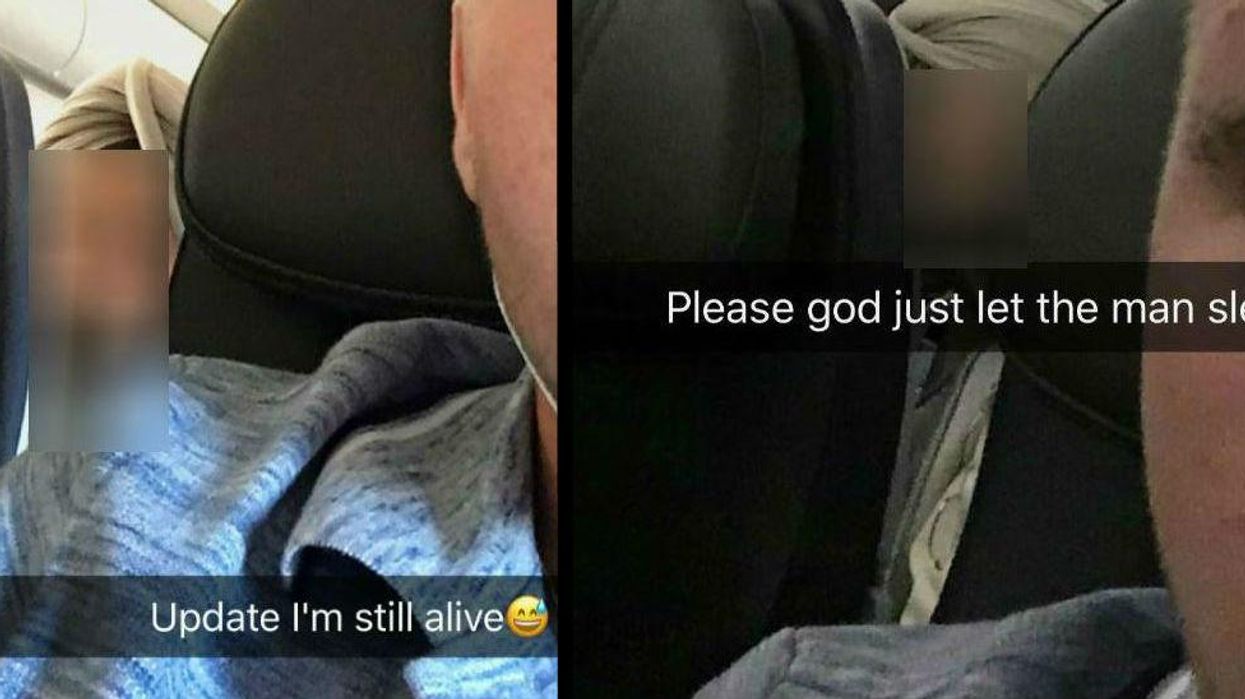 Simran Jeet Singh/ Twitter
A series of snaps of a Sikh man wearing a turban are being used as an archetype of Islamophobia.
The photos were posted on Twitter by a Sikh activist after Snapchats featuring candid images of an older man with captions implying he was a terrorist went viral
The first image shows a red circle around the man. It reads: 'Never mind I might not make it to Indy'
A next reads: update I'm still alive'
Picture: Snapchat Simran Jeet Singh/ Twitter
And: 'please god just let the man sleep'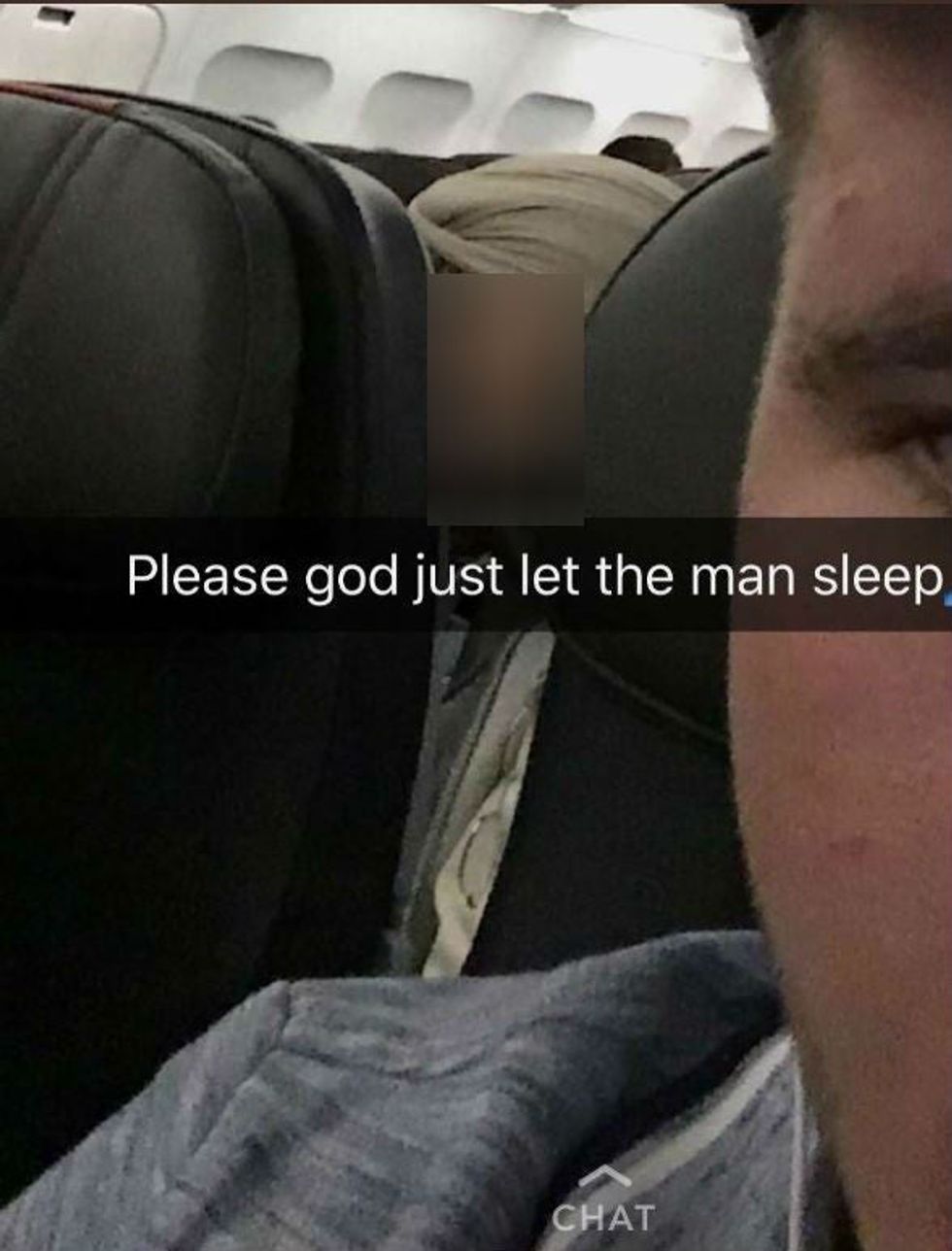 Picture: Snapchat Simran Jeet Singh/ Twitter
The images were shared by Dr Simran Singh, an Assistant Professor in the Department of Religion at Trinity University.
Dr Singh wrote on Twitter:
This series of snaps should give you a sense of what it's like for anyone who appears to be Muslim to travel by plane.
Twitter users first pointed out something painfully obvious:
The man in question is not a Muslim, he's Sikh.
The detail of the man's faith was quickly rendered unimportant as Twitter users rallied against the "open racism and bigotry" behind the assumption that he was a Muslim.
Others pointed out the racist element of the snaps:
The Sikh community have been forced to defend themselves against Islamophobic attacks previously.
In California, a Sikh house of worship was vandalised with graffiti phrases like 'F*** ISIS,' and in Chicago, a Sikh man was once assaulted after being called 'bin Laden'.
Islamophobic hate crimes jumped fivefold in the UK following the London Bridge terror attack.