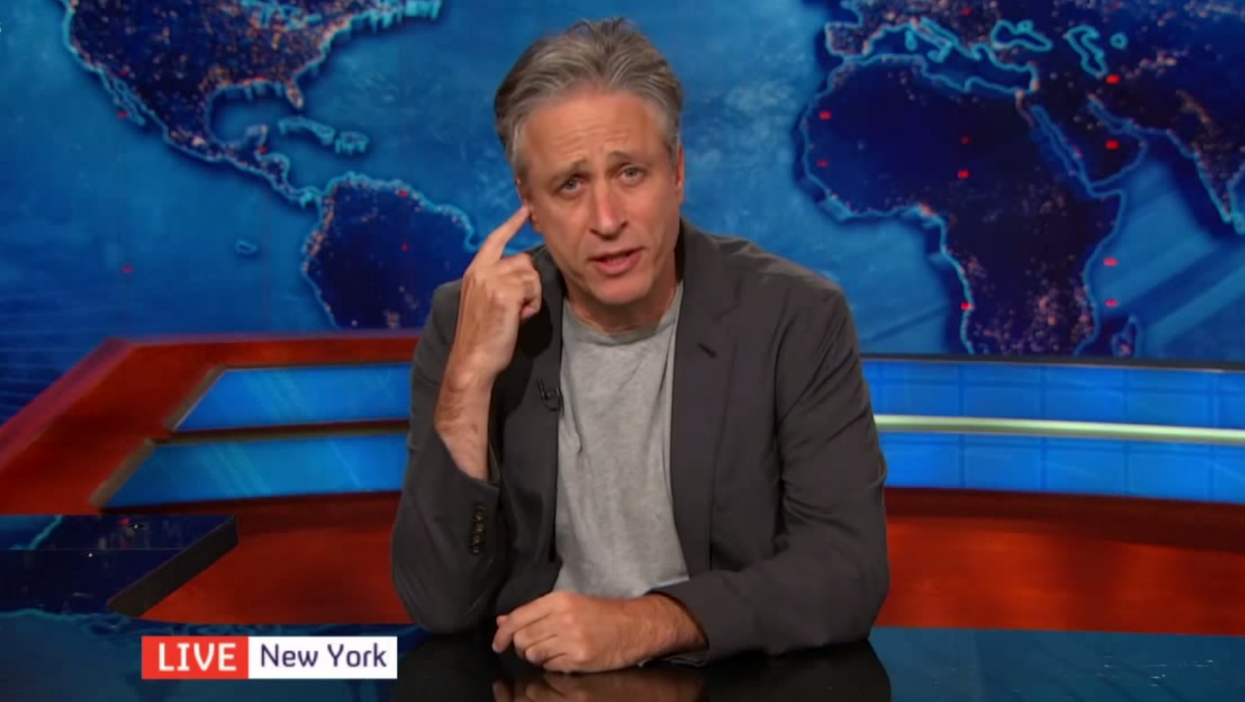 Jon Stewart was on Channel 4 News last night to promote his new film Rosewater, based on the memoir of Maziar Bahari about his imprisonment in Iran.
While appearing via video link-up from New York, he told Jon Snow of his admiration of the UK media during the election campaign, and the process of the campaign itself. Yup, really.
You guys do it right, you get to the same terrible results we get to, but you do it so much more efficiently, to do in six weeks what it takes us four years to accomplish is quite exciting.
He went on to defend the role played by shows such as The Daily Show in satirising politics, claiming that people lost faith in the system "not because people have pointed it out but because the system has shown itself to be so fraudulent".
On British broadcasters' coverage of the election in the UK, Stewart said:
We here in the States look very admiringly at the fact that you don't spend that much money on elections, you do them very quickly, your news media, its sober, it's concise, it's clear-minded, it has no partisan rumblings, it has no bias.
But he added:
You have the institutions in place that we imagine we wish we had and yet here we are, you guys make the same stupid decisions we do even with the proper institutions, so there you have it, with not spending too much on elections, with having a better news broadcasting system, with questioning your politicians in question time directly, and yet you still went to war in Iraq.

So I'm not sure what the answer is anymore.
Watch the clip below, courtesy of Channel 4 News:
More: [A selection of Jon Stewart's finest moments]1