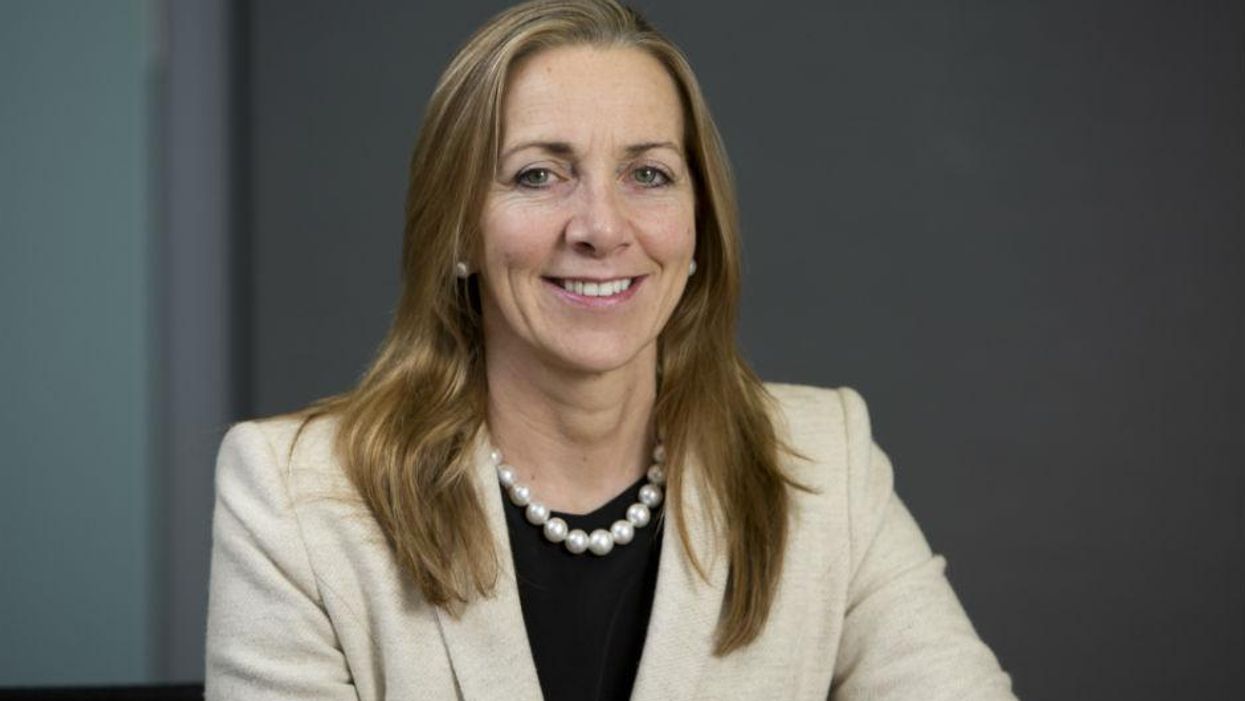 Choose a job you love and you will never have to work a day in your life…
So said Confucius, but Rona Fairhead may soon beg to differ. The former chief executive of the Financial Times Group is to become the first woman to lead the BBC, as the new chair of the BBC Trust, the broadcaster's governing body.
Ms Fairhead has said that she is "excited" and "honoured" to lead "a great British institution". However, she will undoubtedly have to work hard in this much-scrutinised – and difficult – role.
Scrutiny?
Indeed. Some have asked questions about her links to the Government; she was a non-executive member of the Cabinet Office board until the BBC came knocking.
But is her CV up to scratch?
It is impressive. After picking up a double-first in law at Cambridge, she went on to become a non-executive director of banking group HSBC. She has an MBA from Harvard and sits on the board of PepsiCo.
Indra Nooyi, PepsiCo's chief executive, described her as "a proven business leader with global experience spanning multiple industries".
All work and no play then?
Surprisingly not. Fairhead holds a pilot's licence and enjoys flying, skiing and scuba diving.
Her top five challenges...
1. Licence fee
Get the best new licence fee deal for the BBC. Next year, negotiations will begin on its Royal Charter, which needs renewing every 10 years and determines a) how the BBC is run, and b) how much we all pay for it.
In her job interview last week with the Culture Secretary Sajid Javid, Ms Fairhead apparently said she would be willing to consider changes to the licence fee.
If that's the case, she'll face internal opponents who will portray her as the fox in the hen house.
2. New commerical deals
The BBC must increase global revenues from its assets to reduce reliance on licence fee income. Her experience with major multinational corporations should help.
3. Make the Trust work
Make the BBC Trust work – or kill it by suggesting a replacement. The Trust has a fundamental identity crisis, struggling to both regulate Auntie and to defend her from the near-constant criticism and occasional political meddling.
4. Savile scandal
Help to lead the Corporation out of the Savile scandal. Publication of the BBC's independent review into what it knew about Jimmy Savile has twice been delayed, to avoid prejudicing the trials of Stuart Hall and Dave Lee Travis. It will be released under her watch.
5. Pay-off culture
Tackle the Beeb's pay-off culture when getting rid of top managers. A £150,000 cap was introduced last year – stingy by City standards but a king's ransom to the rest of the country.
Until the BBC can prove it is more careful with public money it will struggle to win political funding battles. (This is a weak point for Ms Fairhead, given the shareholder revolt at Pearson when she took a £1m-plus-shares golden goodbye.)
Next Tuesday, 9 September, she will appear before Parliament to face questions from MPs. She has a busy week ahead...
Finally, we think someone at the Telegraph missed the point somewhat.