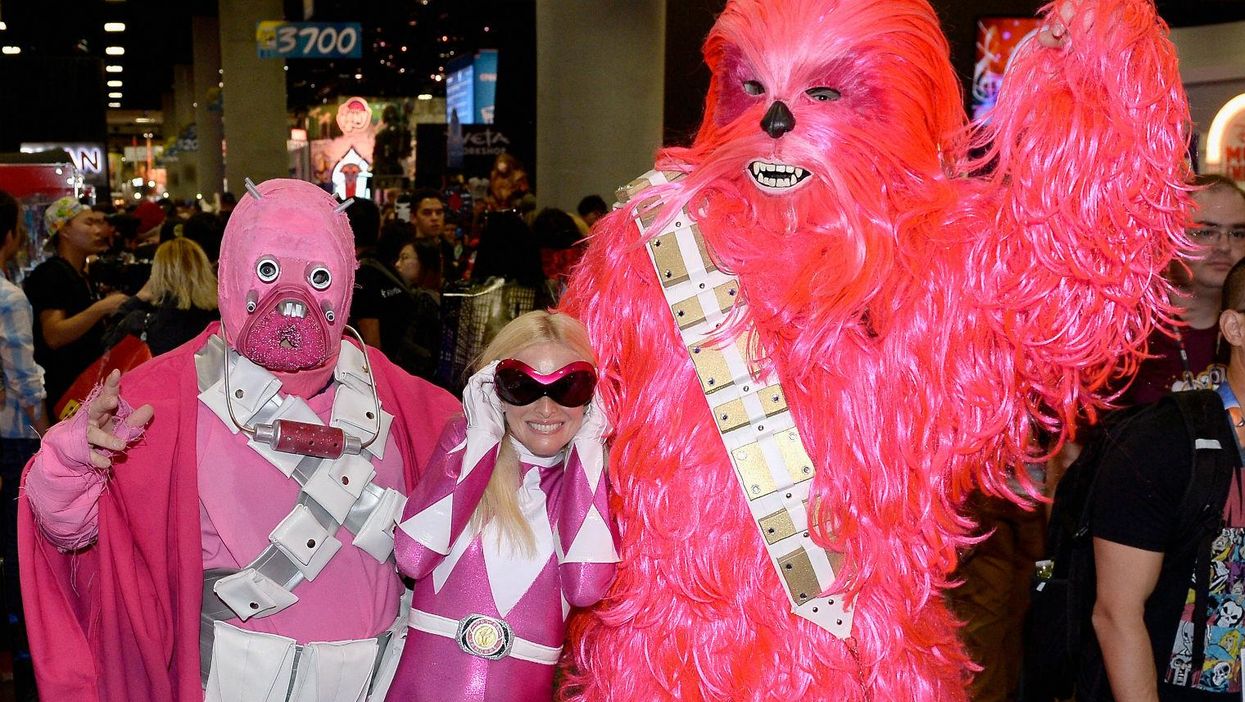 You might remember earlier this year an MBA student called Rosalia googled "unprofessional hairstyles for work" resulting in photos of mainly black women with curly hair.
Although Google was quick to point out that the results had little to do with its algorithm, and more to do with society's perception of professionalism, the images still stung.
But surely this type of blatant discrimination doesn't happen in real life?
Oh it does.
June J Rivas wrote on Facebook that she had been wearing a head wrap to work. It was neat and clean.
So when her boss told her she wasn't allowed to wear her hair in a ponytail, in pigtails or in a "cultural head wrap," Rivas delivered smackdown after smackdown of glorious rebellion...
So my boss didn't like me wearing my hair in a ponytail every day. "Unprofessional" nor my hair in A scarf "Unprofessional" Nor my hair in pigtails. "Unprofessional" so I filed a harassment complaint against her as our contract states "No dress code. Just be clean and pressed."

To counter, she issued a brand new memo. We now have a dress code. No any of above plus no straps, hats, sandals, cleavage, back out, lace, and even (and I quote) "cultural head wraps."

uhh... yeah. Lawsuit much.

I have come to work each day in an outfit that fits the guidelines she laid out... just... not QUITE the way she expected.
Rivas decided to wear cosplay outfits to work every day, making sure they were inside the new dress code's rules.
Picture: June J Rivas/Facebook
What a hero.
Picture: June J Rivas/Facebook
Well bloody played.
indy100 has contacted Rivas for comment.