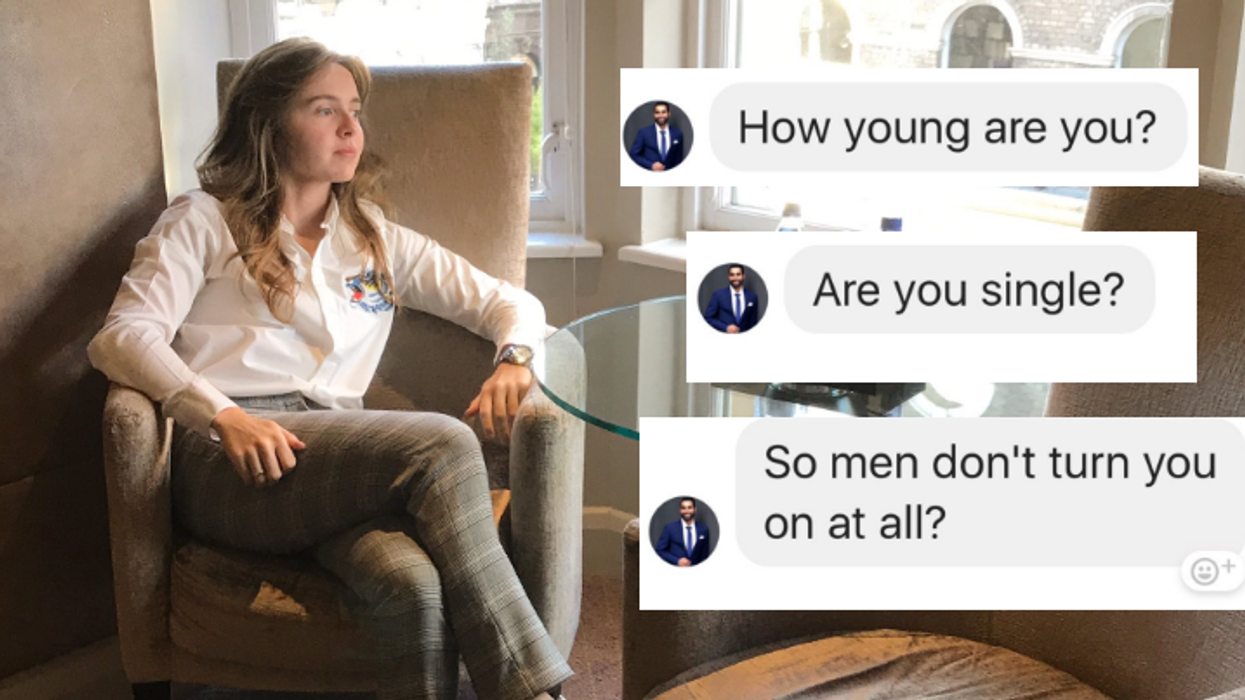 Twitter / @lydiajones_18
Getting your business off the ground can be incredibly stressful and competitive. Establishing a base and getting your name out there is ridiculously hard work, and sometimes it can feel like other people go out of their way to make it worse.
Troops app creator Lydia Jones recently reached out for professional advice on getting contacts in the City - unfortunately for her it didn't go particularly well.
The 18-year-old contacted Vishal Morjaria after seeing him post in a Facebook group for entrepreneurs in London.
She explains in a series of screen grabs that she sent Morjaria a very professional message on Facebook, asking if he knew any startup mentors.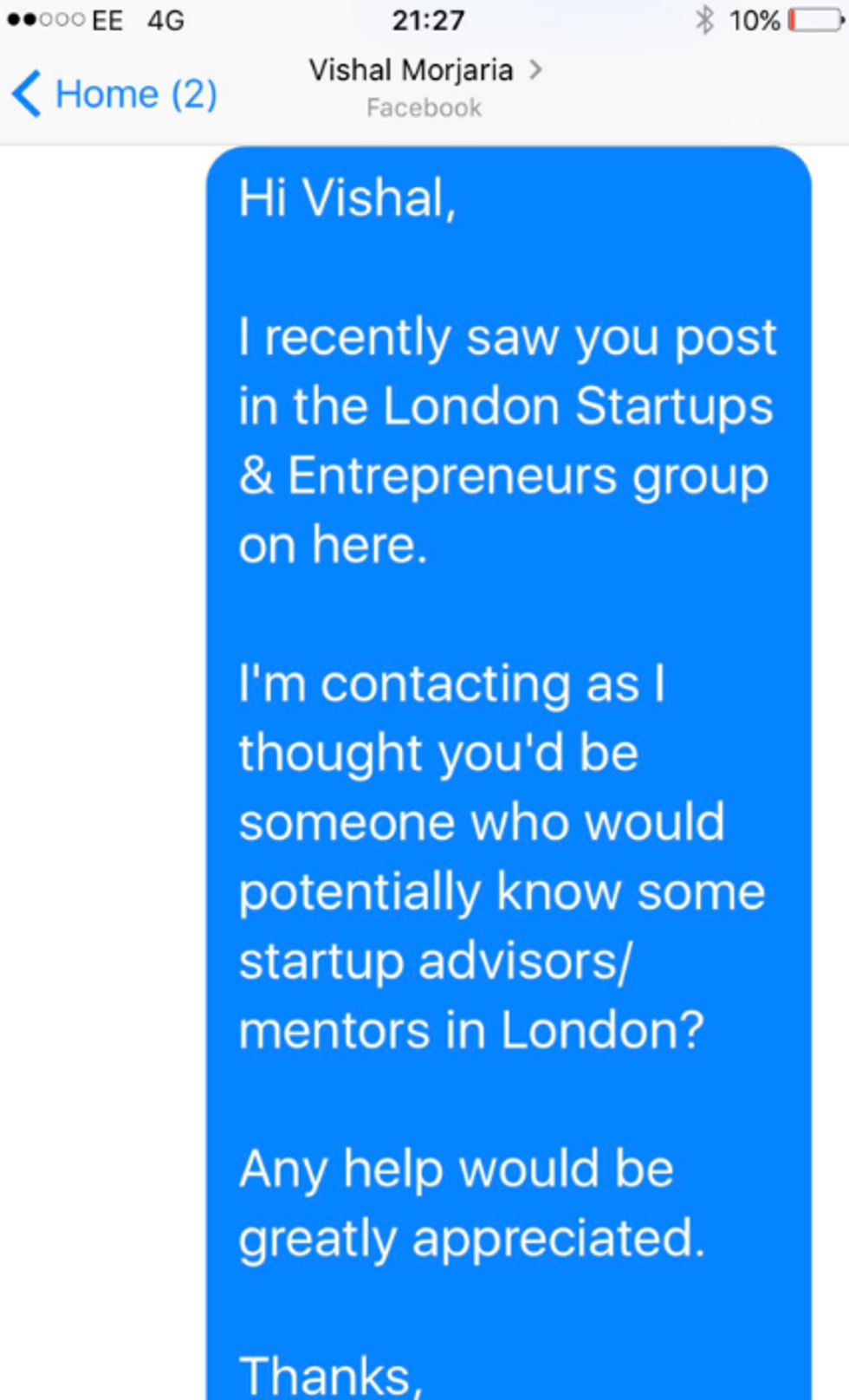 Picture: Twitter / @lydiajones_18
After dolling out some advice, Morjaria allegedly asked how old Jones was, and if she was single.
She replied that she wasn't, and claims he responded:
Cool. Was just curios. Does your bf not help you?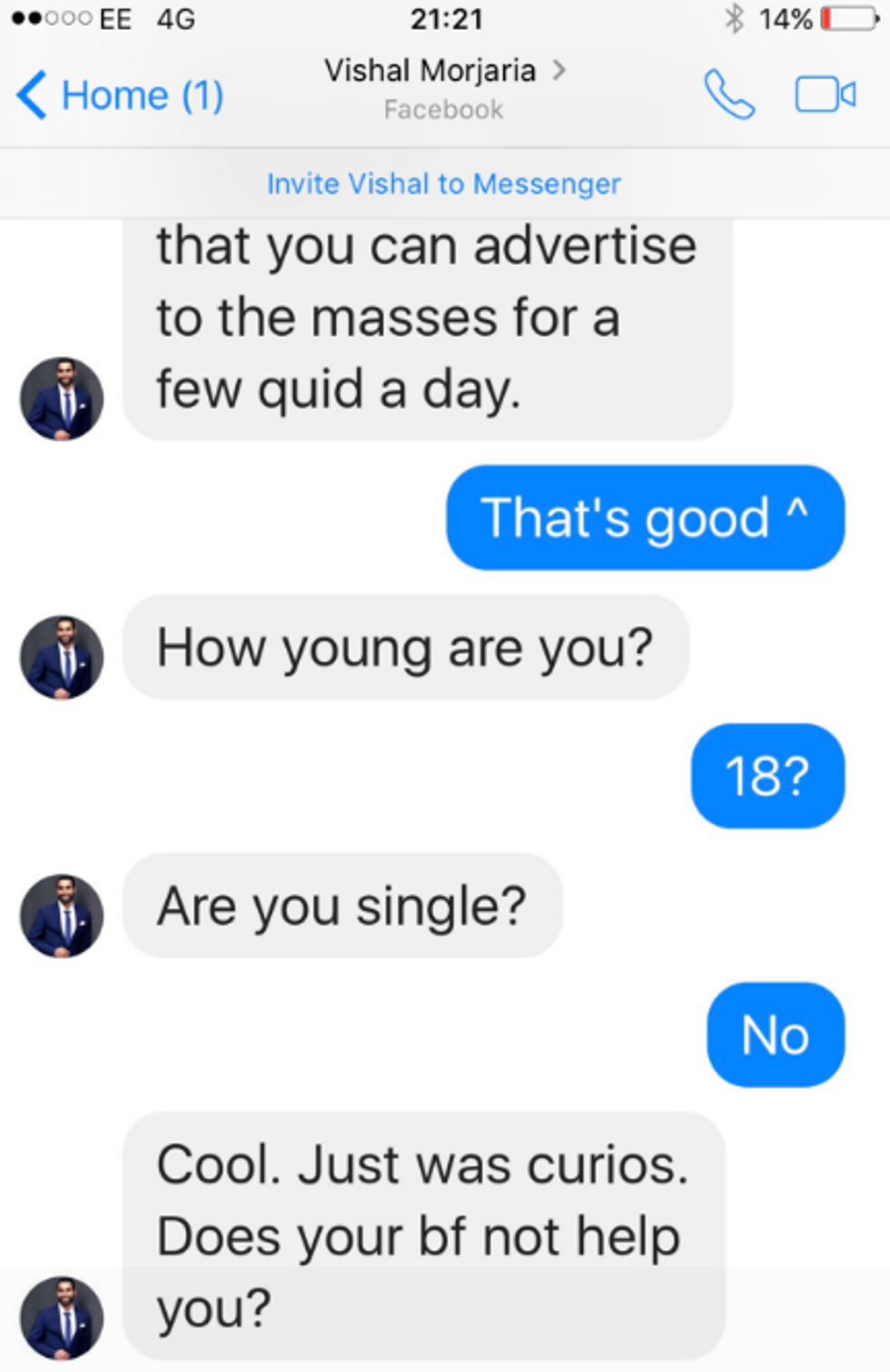 Picture: Twitter / @lydiajones_18
Jones replied that she's gay, and yes, her girlfriend does help. He replied:
Oh that's cute!! Are you quite open about your sexuality?
Jones replies yes, and he said:
So men don't turn you on at all?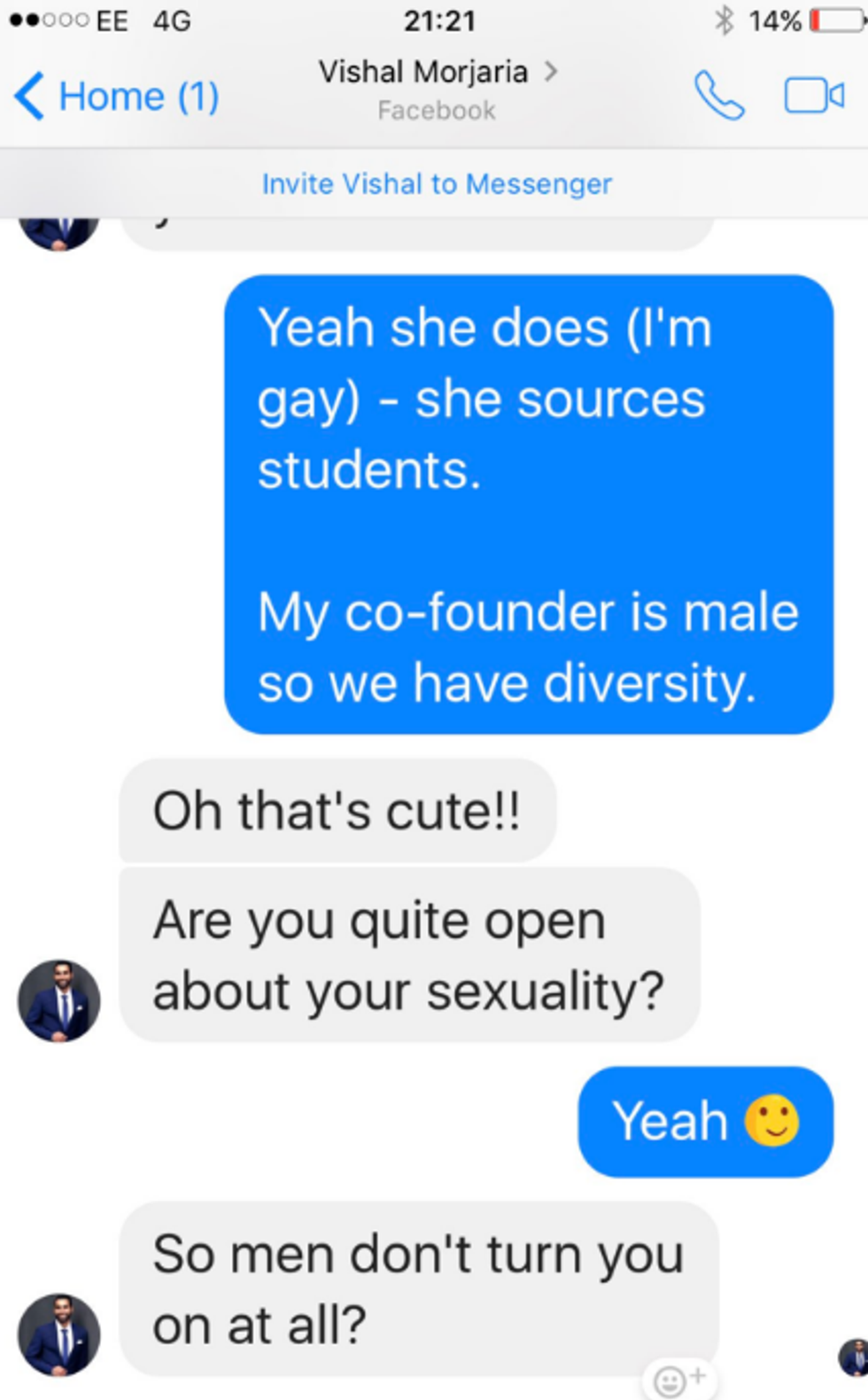 Picture: Twitter / @lydiajones_18
Jones replied saying that she thought he was a businessman. He responded, "I'm also a human being too right?"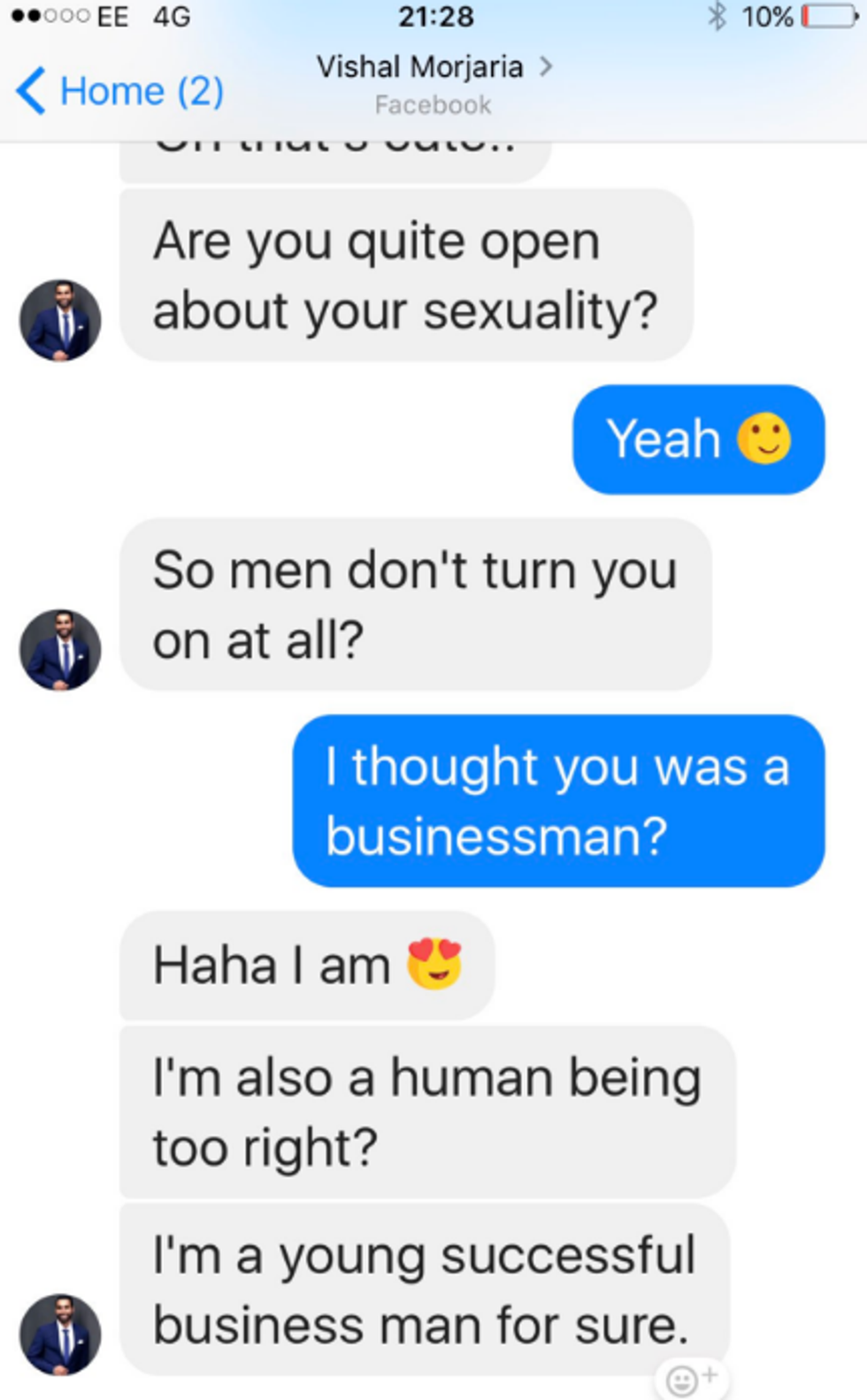 Picture: Twitter / @lydiajones_18
Fortunately, her tweet spurred mentos and other people in the inustry to get in touch with Jones and share their experience.
@lydiajones_18 If you ever need someone to talk to, hit me up!

— Veronica Belmont (@Veronica Belmont) 1502810528
indy100 reached out to Mr Morjaria for comment - he told us:
Yes it was a couple of inappropriate comments.

It's not a crime and there's far worse happening out there.
HT BuzzFeed