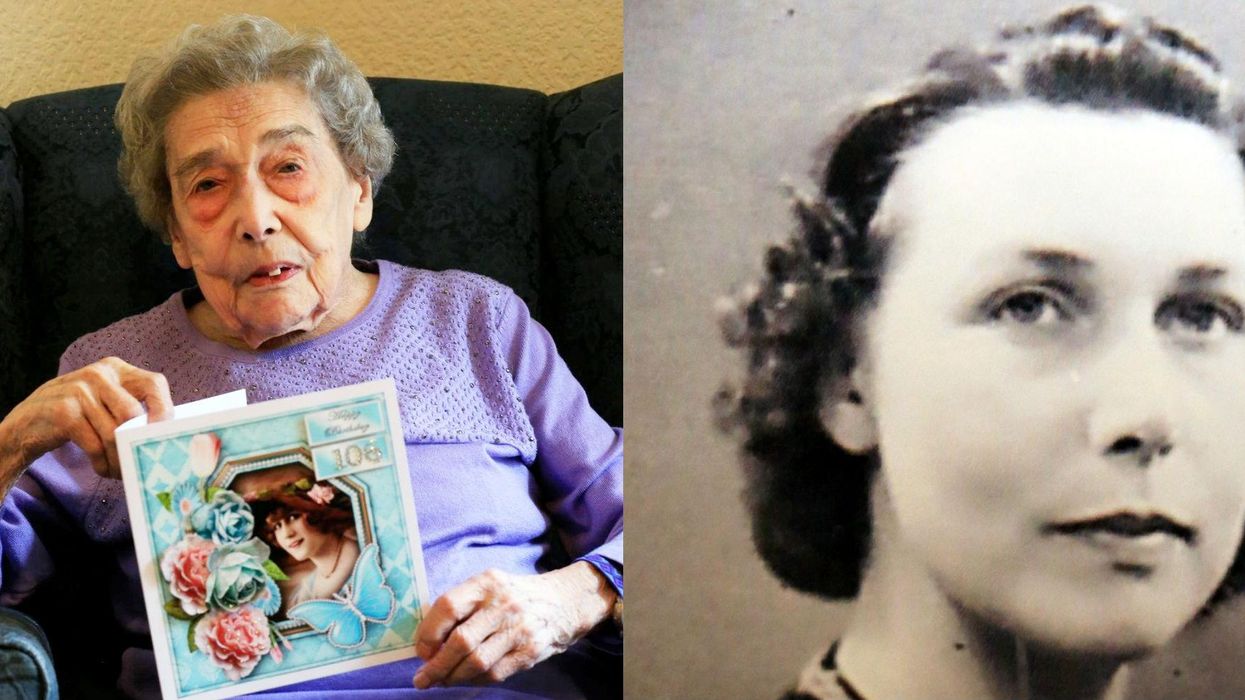 SWNS
A 106 year old woman has revealed the key to a long life, and it's staying single and not going to the pub.
Madeline Dye has never been on a date, and only visited a pub once, to celebrate her 90th birthday.
She thinks that the reason she's lived so long is because she's avoided the "stresses" of being in a relationship.
Dye was born in Heeley, south Sheffield in 1912 - the same year that the Titanic sank.
She has continued to live there her entire life. When she was younger, she lived in the area with her mother Mary and her sister Auralie after her father Earnst was killed in the First World War.
The retired bookmaker celebrated her 106th birthday on 28 April at a care home with her relatives.
Madeline's 80-year-old niece Diana Heaton said:
She walks freely without a stick and is very independent.

When she was 103 she asked if I could change some curtains for her in a bedroom.

I said I would do it the next day and when I arrived she said 'do you like the curtains - look what I've done?'

She changed them and carried some steps from the cellar up the stairs to her front bedroom."

She does still dress herself and goes into the common room and chats with people.

She has a great sense of humour still, she has never lost it.

Whenever anyone asks her about her past romances or if she has a husband, she says 'I've never had one, that's why I'm this age'.

She says she has not had the stresses of marriage, it's tongue-in-cheek more than anything.

She has always loved her clothes and has always dressed immaculately.
One of the keys to Madeline's long life could be that she walked two miles up and down a steep hill four times a day while going back and forth from work.
Last year, she was reunited with a friend who she had lived through the Blitz with, after they'd spent 70 years apart,The Mirror reported.
Kit Scott, 97, got in touch with her long lost friend after reading a newspaper report about her 105th birthday.
Madeline worked as a bookbinder for Swinburns in Broadfield road, and she is a lifelong keen gardener and knitter.
More: 103-year-old woman says beer is the answer to a long life
More: These five habits can help you live longer, according to science