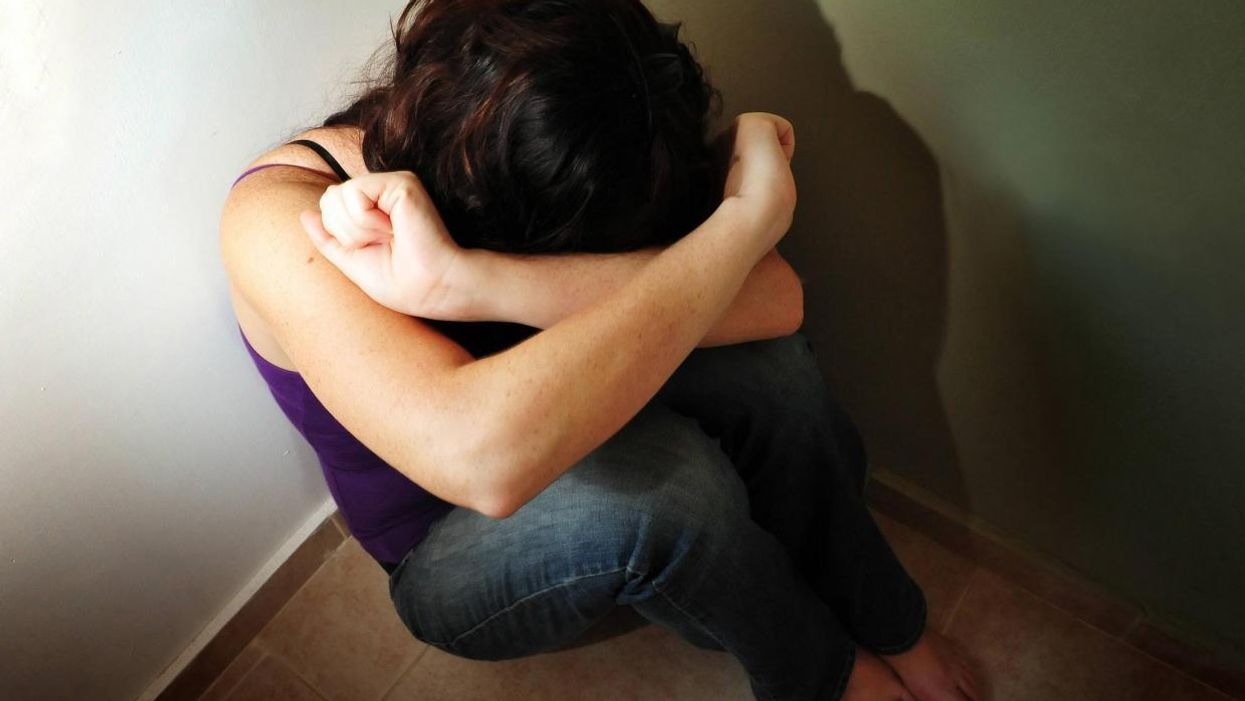 International Day for the Elimination of Violence against Women is marked on November 25.
So here are some things you may not know:
1. One in three women experience some form of violence in their lifetime
Thirty-five per cent of women and girls experience some form of physical and/or sexual violence.
In some countries, this figure is as high as seven out of ten women.
In the Northern Luwero District of Uganda, during conflict between 1980 and 1986, 70 per cent of women reported being raped by soldiers, a large proportion of which had been gang-raped by groups of up to ten soldiers.
In the UK in 2013/14, 8.5 per cent of women reported having experienced any type of domestic abuse in the last year, compared to 4.5 per cent of men.
Overall, 28.3 per cent of women had experienced any domestic abuse since the age of 16, totalling an estimated 4.6 million female victims in the UK.
To mark violence against women, people are using the hashtag #CountingDeadWomen to remember UK women killed or suspected killed by men.
2. Roughly one in ten women were married as children
More than 700 million women alive today were married as children, and of these, 250 million were married before the age of 15.
Girls who marry before the age of 18 are less likely to complete their education and more likely to experience domestic violence and complications in childbirth.
In the United Kingdom, a governmental unit intervenes in 300 cases of forced marriage a year.
3. An estimated 133 million girls and women have experienced some form of female genital mutilation.
This figure stands for only 29 countries in Africa and the Middle East where the harmful practice is most common.
As The Independent reported in September, records from hospitals, GP surgeries and mental health centres show there were 1,036 newly-recorded cases of female genital mutilation (FGM) in England only between April and June this year.
4. 125 countries have laws against sexual harassment
However, only 119 have legislature against domestic violence, and only 52 countries on marital rape.
The UN's agency for women has stressed that preventing and ending violence means tackling its root cause, gender inequality.
Here's where countries around the world rank for gender inequality, by the latest World Economic Forum report.
But...
This year, there is a 16-day UN campaign
16 days of activism will run from today, until 10 December (also known as Human Rights Day), encouraging action to end violence around the world against women and girls.
The campaign is called Orange the World, including a benefit concert in Carnegie Hall, New York, the lighting orange of the Peace Palace in The Hague, Netherlands and other events in more than 70 countries around the world.
This year the theme is prevention of violence, and in New York the first UN Framework on Preventing Violence against Women has outlined a common understanding for policy makers around the world to underpin action.
UN Women Executive Director Phumzile Mlambo-Ngcuka said in a statement:
Across the world, violence against women and girls remains one of the most serious—and the most tolerated—human rights violations, both a cause and a consequence of gender inequality and discrimination.

Its continued presence is one of the clearest markers of societies out of balance and we are determined to change that.

On this International Day for the Elimination of Violence against Women we say again:

It is not acceptable. It is not inevitable. It can be prevented.

We now have, for the first time, explicit targets to eliminate violence against women in the 2030 Agenda for Sustainable Development. These demand accelerated action.

I believe that if we all work together: governments, civil society organizations, the UN system, businesses, schools, and individuals mobilizing through new solidarity movements, we will eventually achieve a more equal world—a Planet 50-50—where women and girls can and will live free from violence.
Watch the full statement, below: