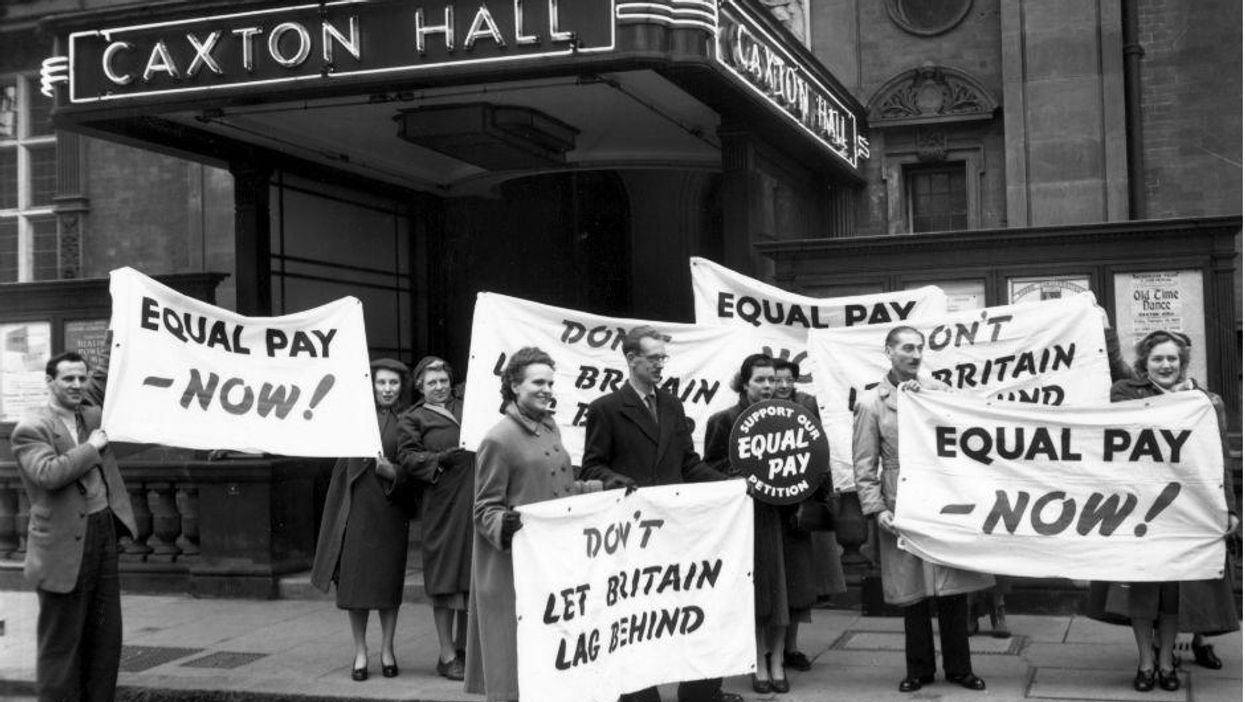 Monday 9 November marks the day in the year when women in full-time jobs effectively begin to work for free as they are, on average, paid 14.2 per cent less per year than their male counterparts.
To mark this date campaigners have created Equal Pay Day, a day to highlight the fact that despite the Equal Pay Act being introduced in Britain over 40 years ago, gender pay inequality still exists.
The TUC estimates that just one in 15 women who are working full-time earn £50,000 or more per year, compared to one in seven men.
Female workers from the Ford factory in Dagenham attend a conference on equal rights in 1968 (Picture: Getty)
The study also found that even within the same sectors, where men and women work comparable jobs, there are still stark differences in pay:
Women working full-time as senior education professionals earn over £13,000 (22.3 per cent) a year less, on average, than their male peers.

Full-time female solicitors earn over £10,000 (20.2 per cent) a year less, on average, than their male counterparts.
Although some critics suggest that factors such as the career paths women lead and the likelihood that women take career breaks for childbirth distort the figures, the Fawcett Society argues that jobs traditionally done by women, such as cleaning, catering and caring, are undervalued and paid less than jobs traditionally done by men, such as construction, transportation and skilled trades.
For those under 40 and in full-time work, the gender pay gap is at almost zero, but problems remain.
Placards from Equal Pay Day in Germany (Picture: Getty)