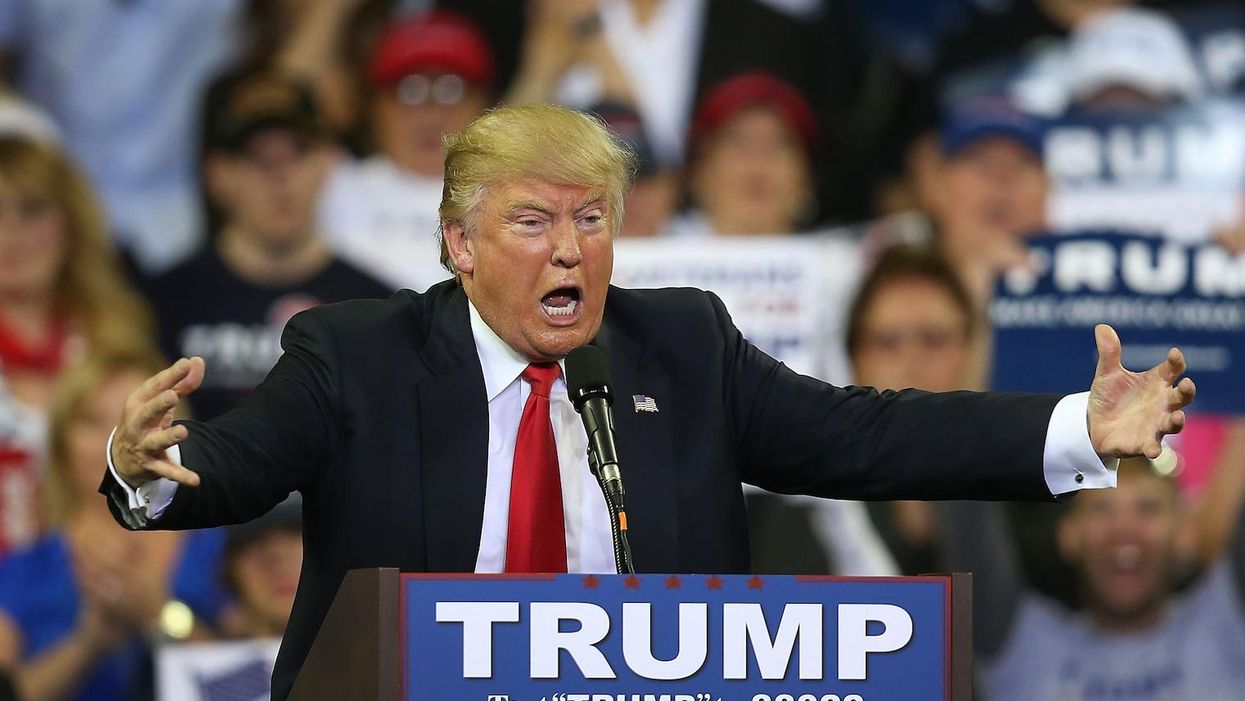 New York City awoke on Easter Sunday to find a grave marked for Donald Trump in Central Park.
While the GOP frontrunner and property mogul already plans to dig his own grave, having received approval to build a private cemetery at the Trump National Golf Club in California last summer, someone decided to go right ahead and do it for him.
His epitaph?
Make America hate again
In the wake of the explosions Brussels last week and the arrest of Salah Abdeslam - one of the planners behind the Paris attacks - Trump's knee-jerk reaction was, unsurprisingly, a call to close the US borders, subsequently voicing his support for torture.
In an interview with Today, he said:
Frankly the waterboarding is - if it was up to me - if we change the laws, or have the laws, waterboarding would be fine.

…and if they wanted to [inaudible]..because you know we work within laws, they don't work within laws, they have no laws, we work within laws, uh the waterboarding would be fine and if they could expand the laws I would do a lot more than waterboarding.
His recent rhetoric was analysed by terrorism expert Malcome Nance, who said Trump is turning himself into a useful propaganda tool for extremist.
Donald Trump right now is validating the cartoonish view that they tell their operatives and terrorists that the United States is a racist nation, xenophobic, anti-muslim and that's why you must carry out terrorist attacks against them in defence of their version of islam.

This is detrimental to the counter-terrorism and anti-terrorism missions around the world.

It is irresponsible and it needs to stop, this is not helping us at all.