Getty Images
As the craze of 'killer clowns' continues to sweep the UK, one man dressed as Batman is fighting back.
This latest development in the 'creepy clown' trend feels almost inevitable, but still awesome.
If the 'killer clowns' remind you of The Joker, never fear. Batman has arrived to protect us.
This image seems to show the caped crusader chasing away a creepy clown.
It was taken not in Gotham, but the unlikely Cumbria. Whitehaven, to be exact.
But unlike the real Batman, Liam of local company Cumbria Superheroes, isn't a masked vigilante, but a watchful protector.
He's dressing as the Dark Knight to reassure scared children, if they've been traumatised by encounters with creepy clowns.
The 'killer clown' craze is escalating in Cumbria. Local woman Jennie Cochrane told local media that her two young daughters have been up with nightmares.
Keli Porter, writing on the News & Star Facebook page, agreed. "These idiots are scaring poor children, giving them nightmares."
"We heard a lot of reports of kids beings cared and not wanting to go to sleep," said Liam, speaking on BBC Radio Cumbria.
And Batman is what a lot of kids look up to. So we thought it was only in our duty to try and prove to the little ones that it is safe. And Batman is out there, looking for these clowns.
- Liam, Cumbria Superheroes
The children of Cumbria are already sleeping more soundly.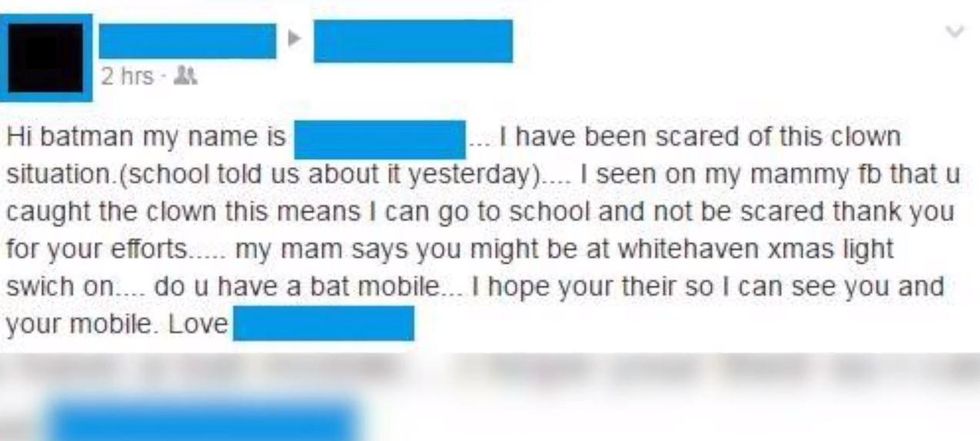 Picture: BBC Cumbria / Facebook
Batman to the rescue!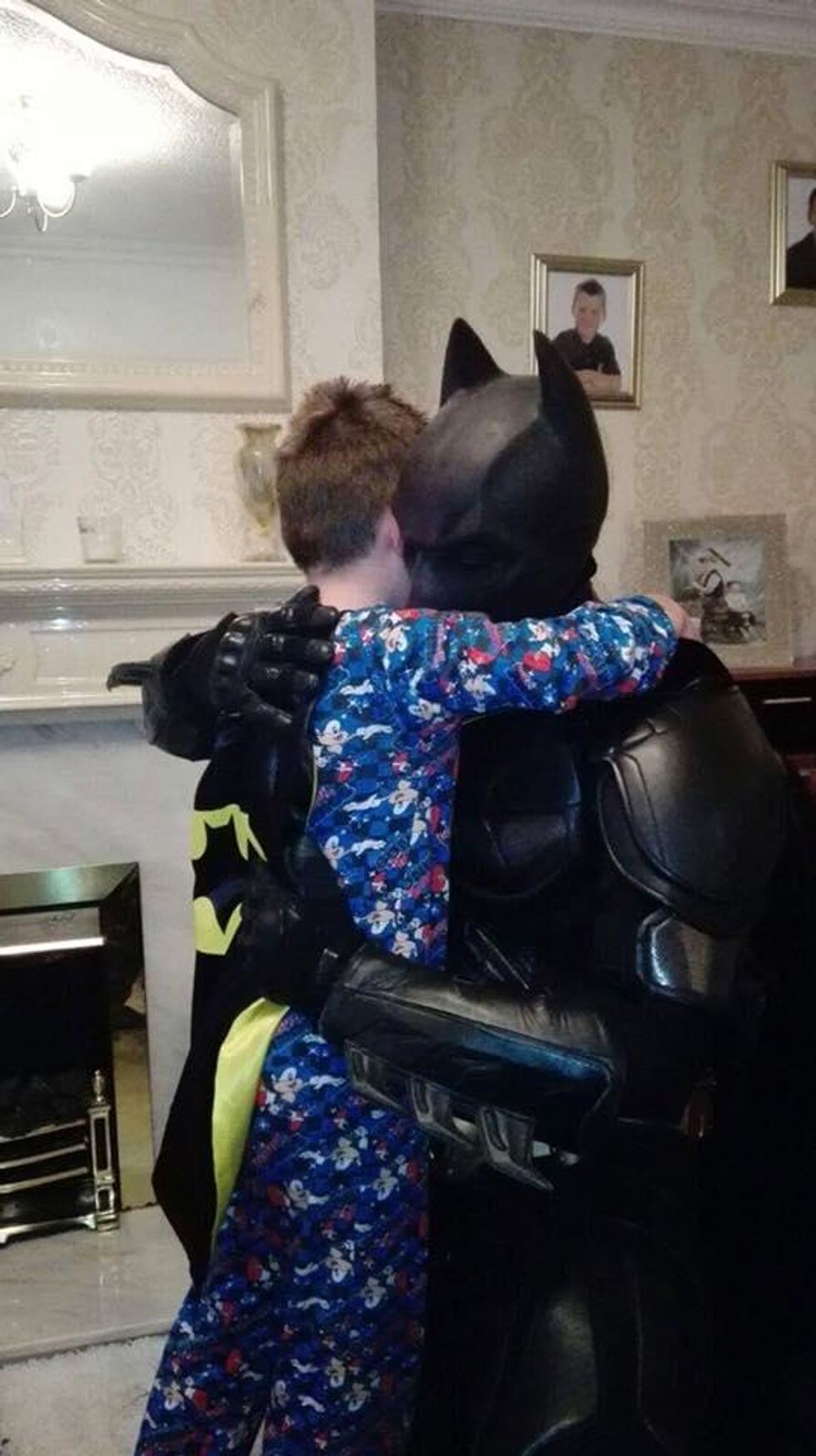 Picture: BBC Cumbria / Facebook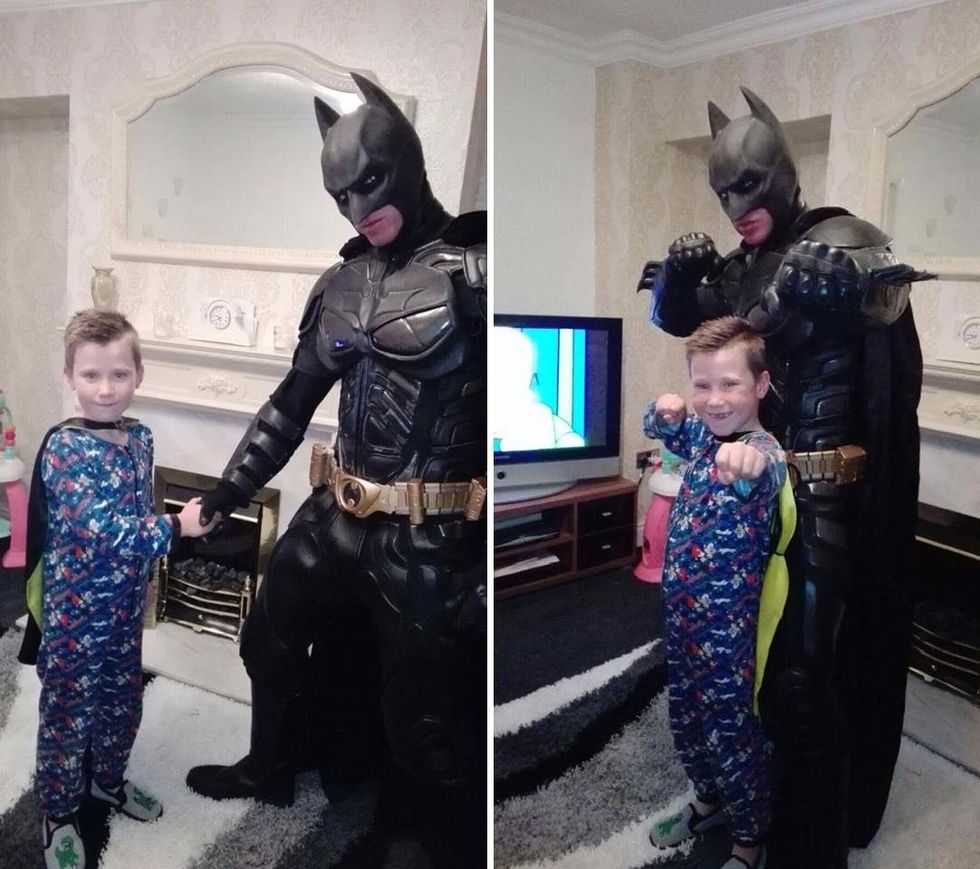 Picture: BBC Cumbria / Facebook
 

It's not who we are underneath, but what we do that defines us.
– Rachel Dawes, Batman Begins