Picture: Kyodo News/AP Images
You might remember the following gigantic sinkhole, which appeared on the streets of Fukuoka in Japan last Tuesday: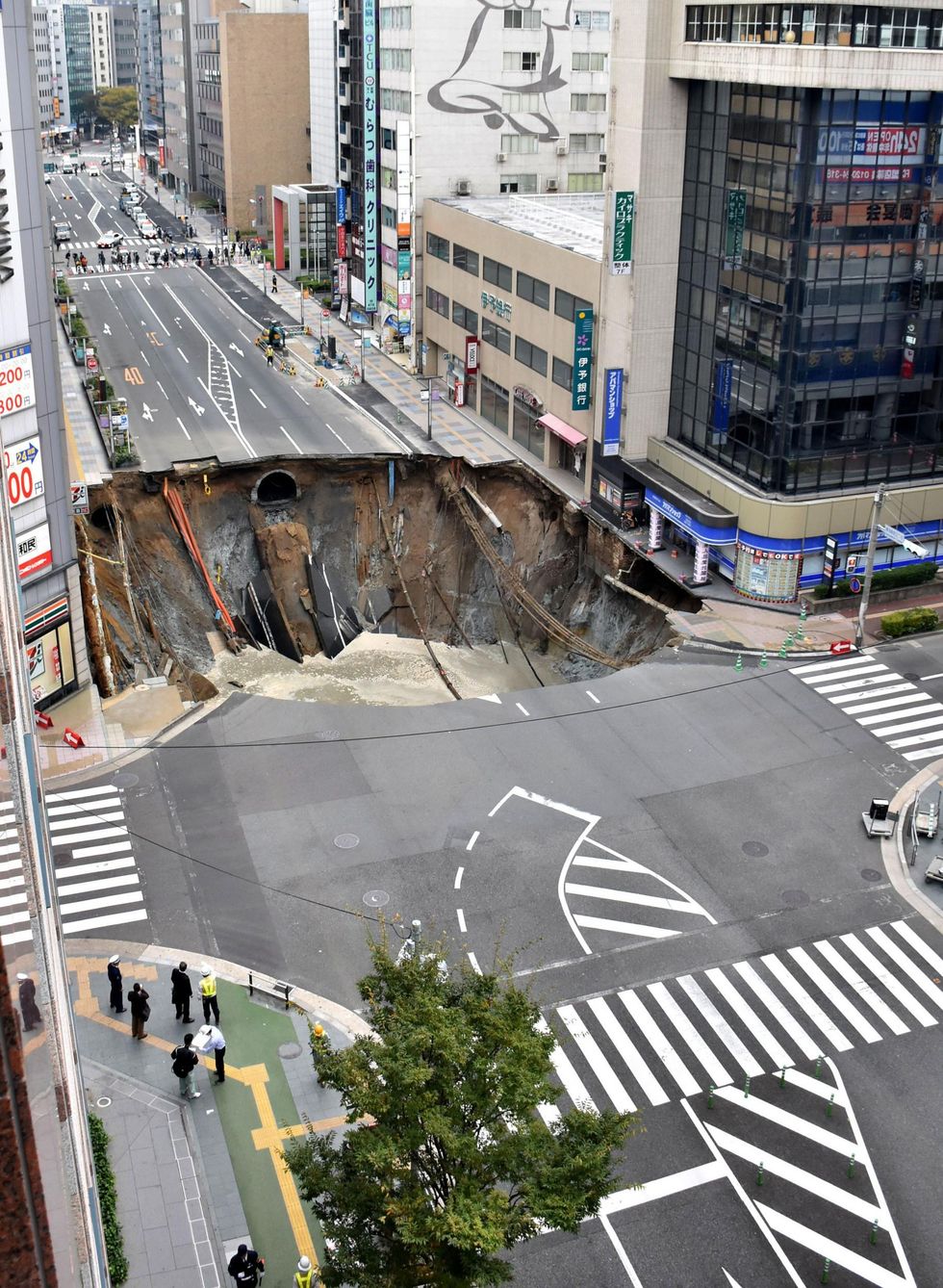 Picture: Kyodo News/AP Images
At 30 metres (98 feet) wide and 15 metres deep, to say it was fairly large would be an understatement.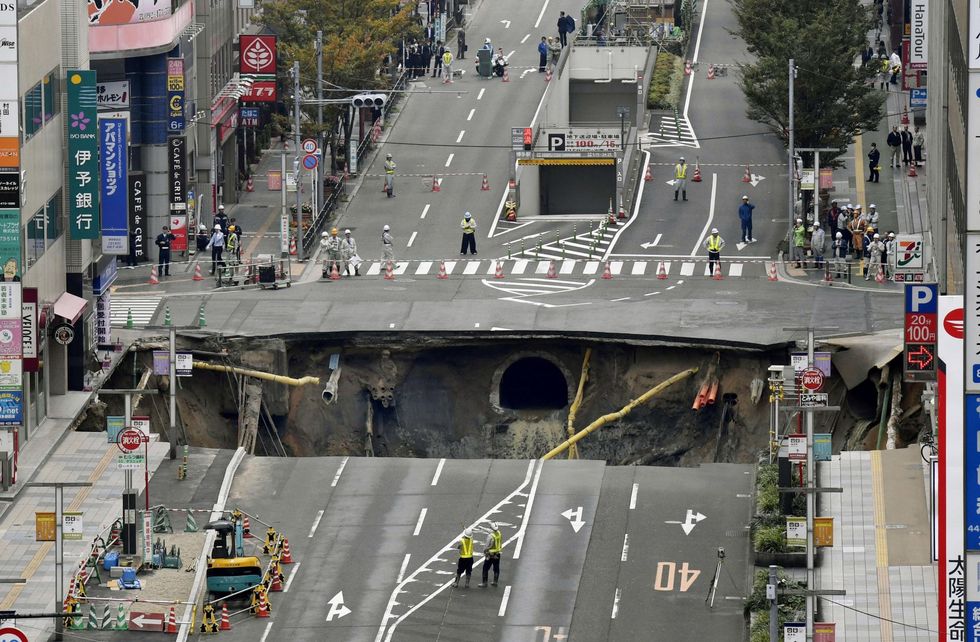 ​Picture: Kyodo News/AP Images
The sinkhole had reportedly been triggered by subway constructions.
In just 48 hours, Japanese workers managed to fill it with wet cement and sand; they fixed the electricity, gas and water lines as well.
One week on, and the road is fully reopened for business:
In a statement, Mayor Soichiro Takashima said:
I apologise for having caused trouble to many people.
He went on to reassure the people of Fukuoka that the ground was 30 times stronger than before.
No more giant sinkholes.