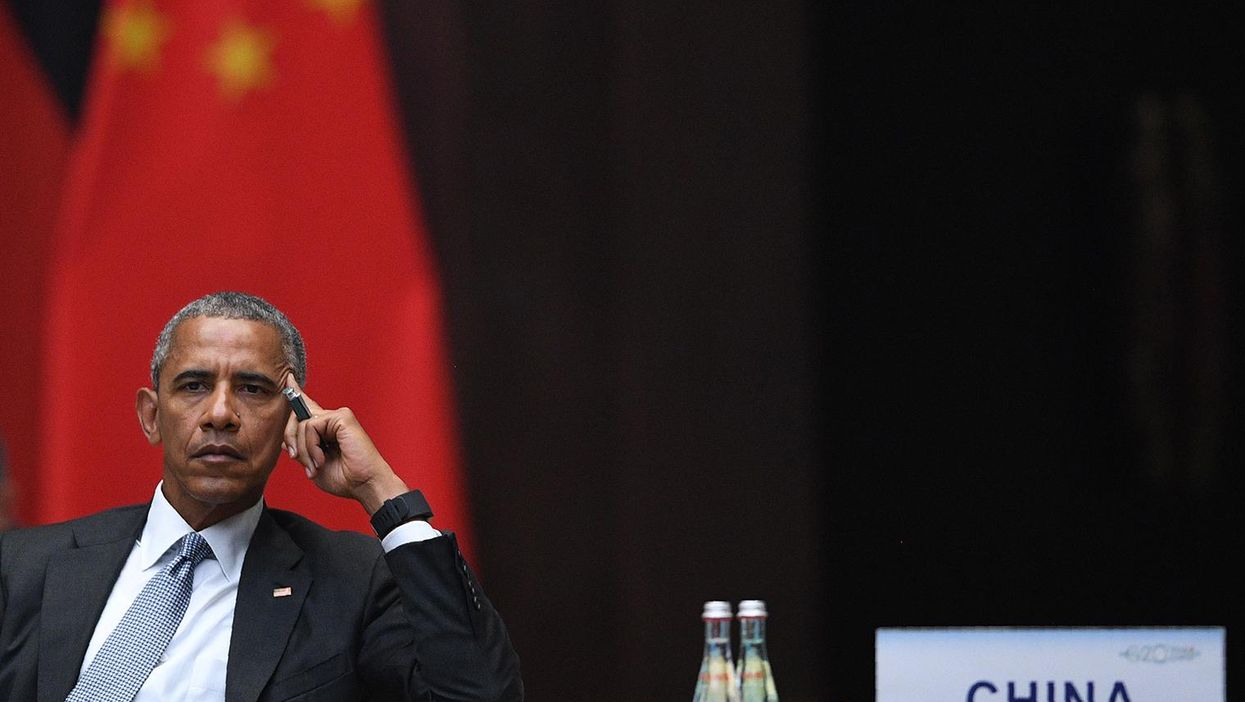 The US-China relations at the G20 conference in Hangzhou got off to a fractured start this week.
An argument broke out shortly after Air Force One had hit the tarmac, and was later the subject of a spy agency comms gaffe.
White House staffers were attempting to help American reporters position themselves outside the aeroplane for Obama's arrival in Hangzhou.
Picture: SAUL LOEB/AFP/Getty Images
However, a heated exchange between a Chinese official and a White House staffer about this was caught on film, and was later the subject of a New York Times article...
...which the official twitter account for the Defense Intelligence Agency (DIA) later tweeted, with the comment:
Classy as always China.
DIA later apologised for the tweet, a headache that Obama probably did not need prior to his hectic schedule at the summit in Hangzhou - including face-to-face talks between Chinese President Xi Jinping, ratifying the Paris agreement and giving the UK a bit of a stark reminder of our place.
Picture: SAUL LOEB/AFP/Getty Image