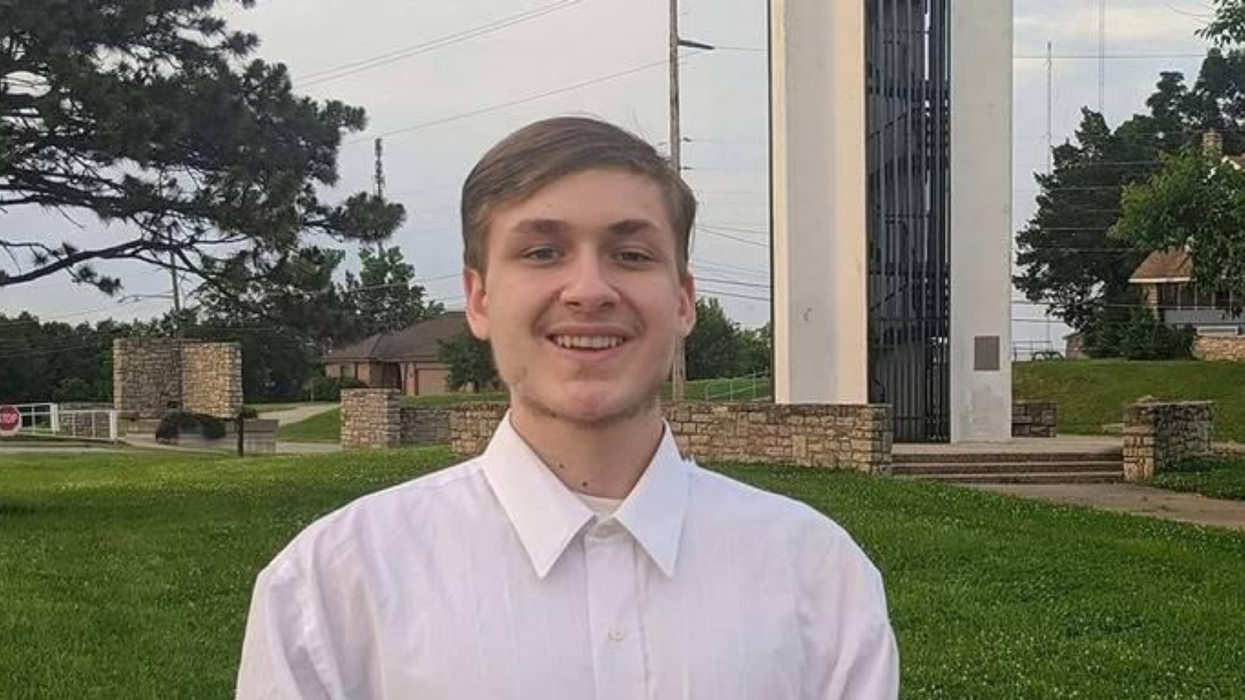 Facebook / Aaron Coleman
A Democratic candidate, in a local race in Kansas for a state House seat, has admitted to blackmailing a girl into sending sexually explicit photos.
Aaron Coleman, who is a community college student in Kansas currently running for a seat in the US House of Representatives, has also admitted that he engaged in several other behaviours, such as bullying, blackmail and continued attempts to solicit nude photos from other minors when he was also underage.
Coleman is currently nineteen years old, and the Kansas City Star, the newspaper covering the primary in which Coleman is one of the candidates, published an editorial earlier this week where they spoke to several of his alleged victims.
One of them said that he had called her "fat" and told her to "die" when they were both in middle school, while another said that he contacted her family after she didn't respond to his threats to release nude photos of her.
One of his victims said that she tried to commit suicide after his threats, and that seeing him now run for a seat in the House of Representatives has upset her, saying:
"I was just in disbelief that another man that doesn't respect women is in power."
Another girl claimed that he had received a nude photo of her – which she didn't send him – and that he then threatened to release the photo to her friends and family if she didn't send him more.
Coleman has admitted that the allegations are true, and has since said that the actions are the behaviour of a 14 year old who was deeply troubled and disturbed. He said that he has made amends since, and says that part of the reason for his behaviour was because he was home schooled, and because he was "locked in a closet" by his school for much of his teenage years.
He made these comments in a since deleted Facebook post, although the Kansas City Star reported his remarks .
However, the Kansas City Star's editorial says that Coleman recently wrote about one of the people he is alleged to have harassed, saying: "I've moved on. They call the past the past for a reason, because that's where you are supposed to leave things."
Coleman has previously been in hot water over other social media posts – such as a Facebook post where he said that he would laugh if a Republican congressman got Covid-19 and died. Coleman has also apologised for these remarks.
Coleman is running as a Democratic candidate and is in favour of legalising marijuana and expanding universal health care coverage. Coleman currently holds a five vote lead over the existing representative, Rep Stan Frownfelter, which means that there seems to be a chance Coleman will be elected to the House. There are no Republican candidates on the ballot at the moment.
If you, or someone you know, has been affected by revenge porn, there are several organisations which will help victims of revenge porn, such as the Revenge Porn Helpline , Without my Consent , and Ridder, Costa and Johnsons LLP .