Scape-goating ethno-religious groups, inciting violence, making disparaging comments about disabled people and sparking a worryingly unforeseen populist uprising.
Some Trump supporters have been pictured giving a Nazi salute, and Trump can't even tell the difference between his own words and those of a fascist dictator.
So, it's hardly a surprise there have been comparisons drawn between Donald Trump and Adolf Hitler.
Picture: Gage Skidmore
But enough's enough. Seeking to stop silly comparisons between the pair, Sarah Silverman dressed up as the tyrant on Friday and took to the air to talk to Conan O'Brien about the presidential race.
"It doesn't get much worse than 'Trump is Hitler'," O'Brien explains. "So I asked if he'd come out tonight to address these comparisons, and shockingly he's in town, he agreed. Ladies and gentlemen, here to defend himself is... Adolf Hitler."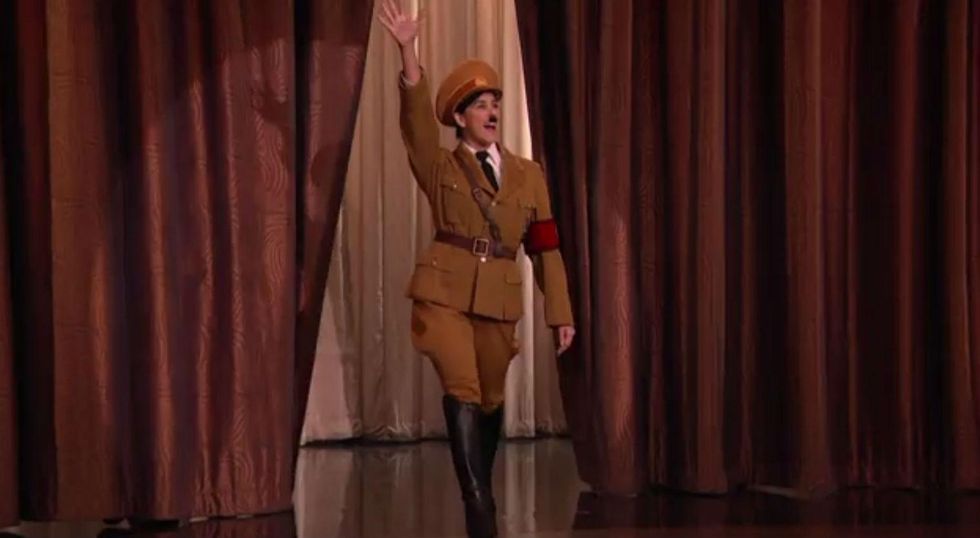 Don't get me wrong, Conan, I agree with a lot he says. A lot! Ninety per cent of what he says, I'm like, 'this guy gets it'!

But it's just, I don't like the way he says it. It's crass...

All these comparisons to Trump, it's like, it bums me out. You know, sometimes I watch him and I'm like, 'is that how people see me?!'
Watch the full sketch below: