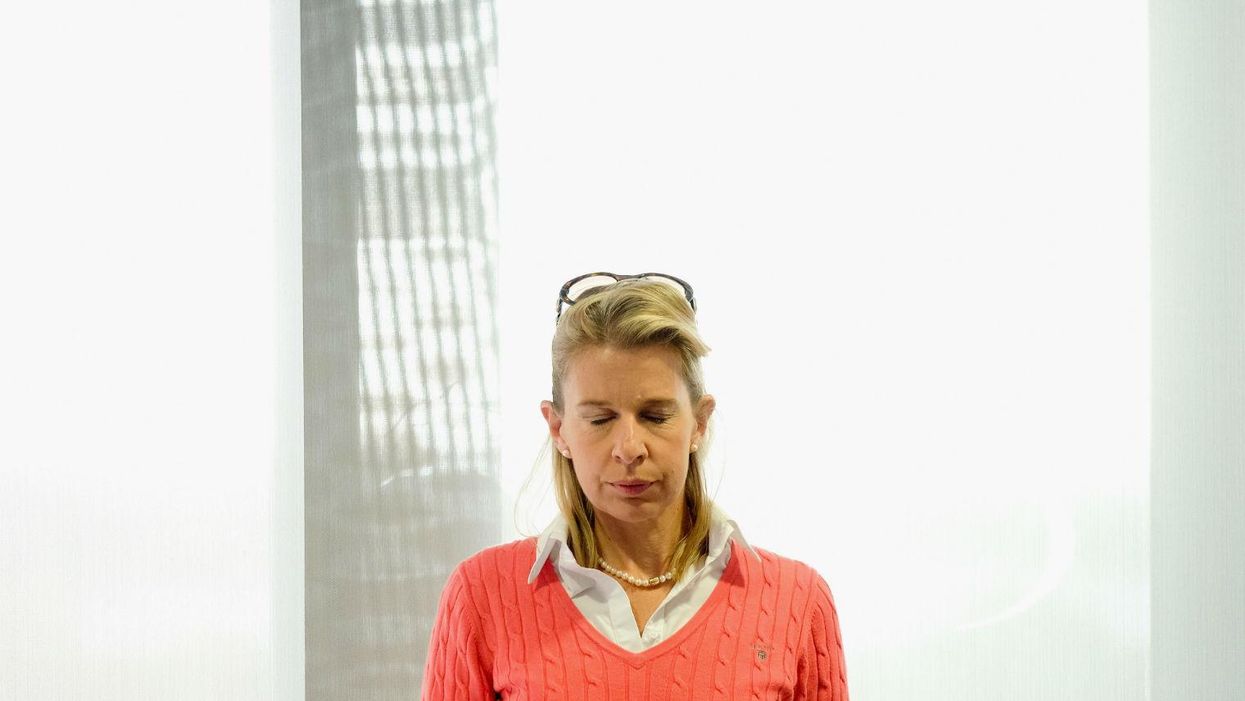 Dear Katie Hopkins.
You don't know us, but sometimes you retweet the articles we writeaboutyou. You might retweet this one, who knows. We're writing today to say we're ignoring you from now on.
There was no real final straw, even though we write this as you speak at the Ukip conference, where so far today you've managed to claim the photograph of Aylan al-Kurdi was staged and suggested sealing up the House of Lords to "gas the lot of them".
We considered stopping writing about you when your infamous Sun column on migrants and refugees in the Mediterranean was published. That was the time you described your fellow human beings as "cockroaches" prompting the UN human rights chief to accuse you of using the language of the Third Reich, and of the perpetrators of the Rwandan genocide.
In that column, you wrote: "Show me pictures of coffins, show me bodies floating in water, play violins and show me skinny people looking sad. I still don't care."
True to your word, when a photo of a young Kurdish boy's body lying in the surf of a Turkish beach finally prompted Europe to examine its moral responsibilities and respond to the worst refugee crisis since the Second World War, you still didn't care.
By now, everyone understands how it works, you say something controversial, everyone tweets about it, and people get angry. It's a process that has won you 600,000 Twitter followers, your own TV show and a platform on the world's biggest newspaper website.
Today you are again making allusions to Nazi Germany, and getting a room of Ukip supporters to laugh at them. Enough is enough, we are opting out. This is the last time we will publish an article on anything you say or write.
Yours peacefully,
i100.co.uk.