Christopher Polk/Getty Images for The Critics' Choice Awards
Angelina Jolie has one of the most famous faces in the world - and, in some quarters, might be considered as one of the beautiful people walking the face of the Earth.
Some folks would probably be willing to give up a few years of their life to look like the 42-year-old actress and activist when they're her age .
But, for the star herself, ageing isn't anything to be worried about. Speaking to InStyle Jolie offered some inspiring thoughts:
I look in the mirror and I see that I look like my mother, and that warms me.

I also see myself ageing, and I love it because it means I'm alive—I'm living and getting older.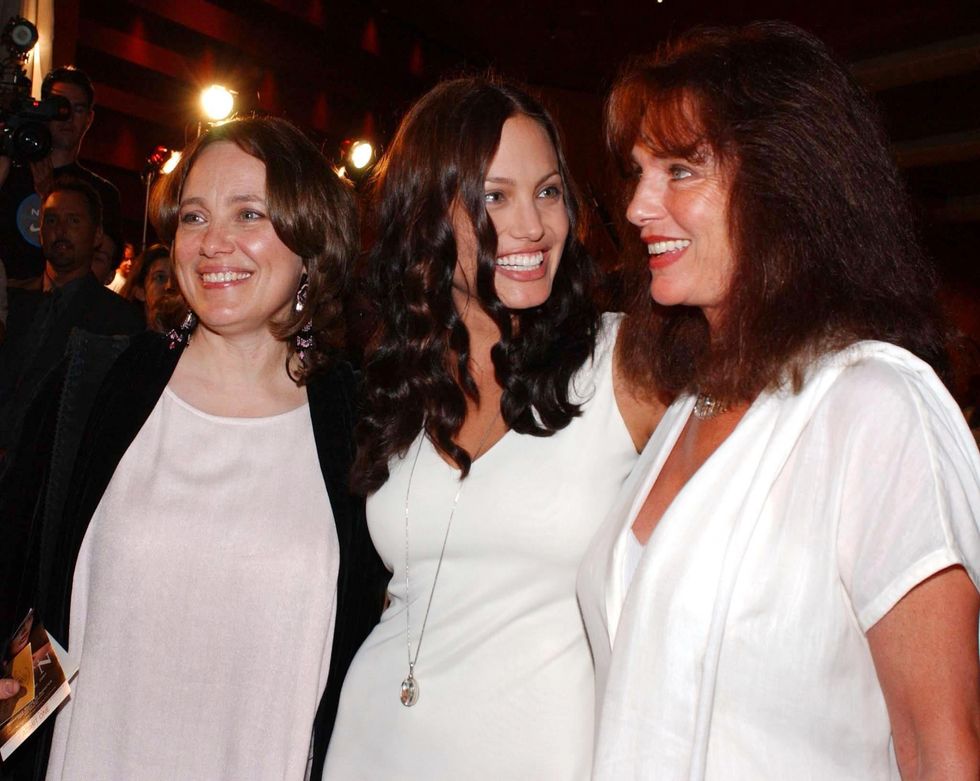 Picture: Angelina (centre)with her mother Marcheline Bertrand (left) and the actress Jacqueline Bisset (right), 2001
You may say 'sure it's fine for Angelina to say this because, after all, she looks like Angelina Jolie.'
Well, she is quick to point out that she recognises her flaws but that appearance isn't important to her.
[I] don't love having a random dark spot from a pregnancy, sure. I see my flaws.

But what I see that I like isn't about a structure or an appearance. It's more that I see my family in my face. I see my age.
Angelinat defines beauty by how someone chooses to set themselves apart from others. She adds:
The people I see as beautiful are those who don't bend to somebody else's opinion of what is appropriate or beautiful.

I've always been drawn to people who are unique, different, and just simply themselves.

It makes me a bit sad when I see somebody unable to live in their own skin and not feeling comfortable in it.

There are a lot of things in society that makes people feel that way.