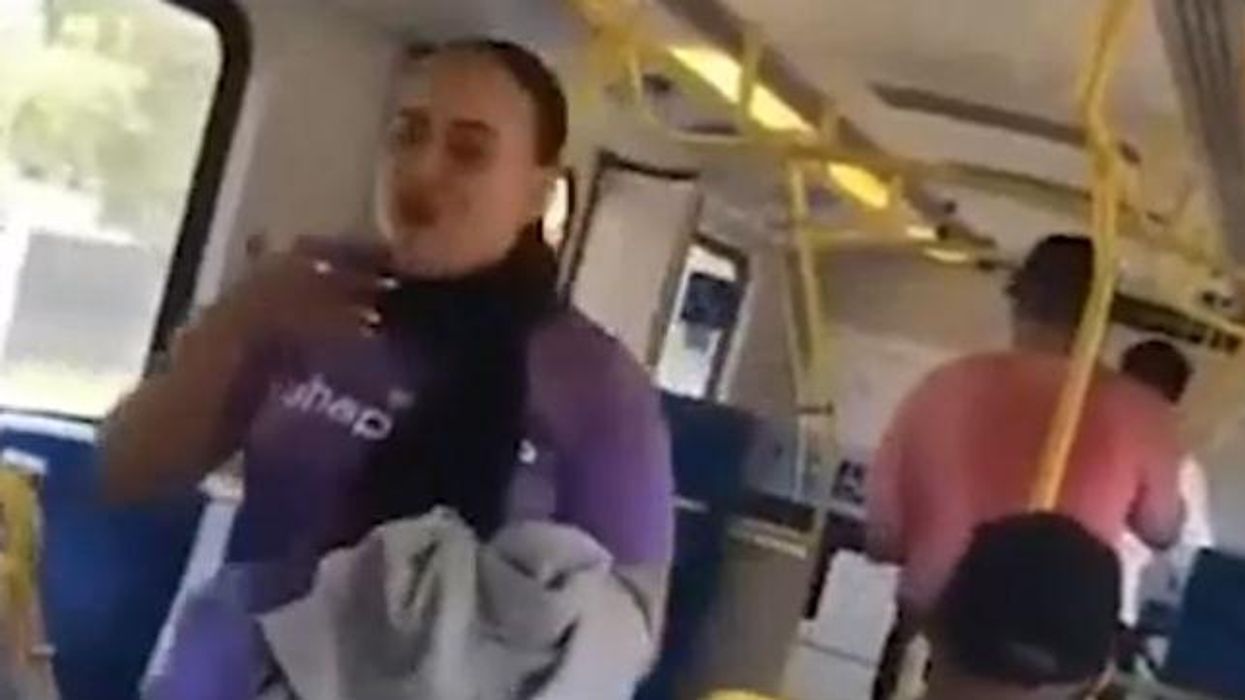 Fahima Adan screengrab
A 20-year-old woman claims she was assaulted in a racially motivated attack on a train in Melbourne, Australia.
Fahima Adan was left with bruises and scratches on her arm after she was involved in an incident on a train from Dandenong, Victoria.
Sharing her story on Facebook, she revealed that she, along with another lady and a child, were "attacked" by a "racist crazy lady" who targeted them because they are Muslim.
I of almost 30+ on my carriage on the train protected this innocent women and her child against this racist crazy lady who almost could of physically hurt her & the child over her religion, this women ran for her safety away from the lady to the other side of the train leaving her belongings where she was harassed, it really opened my eyes how no one even tried to stop the lady once she jumped towards me trying to take my hijab off.
Adan claimed that when she began to fight back in "self-defence", a man stepped in to stop them.
In the clip, the woman can be heard shouting, "I hate Islam." A 39-year-old Clayton woman was charged with unlawful assault.
She added: "I'm so hurt and disgusted that I was even disrespected like that, I'm an Australian citizen, I work and take public transportation just like everybody else."
When she went outside, she said, the unnamed woman "continued to harass me and actually took my scarf off me, threw into the bushes and fought with me again".
Adan told SBS News:
When the lady turned around and she saw I was from the same religion she sort of pounced towards me and got a hold of my scarf.
The 20-year-old Muslim woman is fearful of travelling on public transport following this incident.
I'm scared, I took the train to work today and I was turning my back every two minutes. It's not a good feeling when you see a stranger laying their hands on you ... it was very traumatic for me.

If you are getting assaulted and something wrong is happening, I would stand up for what's right and that's what I would advise everyone else to do because I didn't get that.
Victoria Police Station has been contacted for comment.