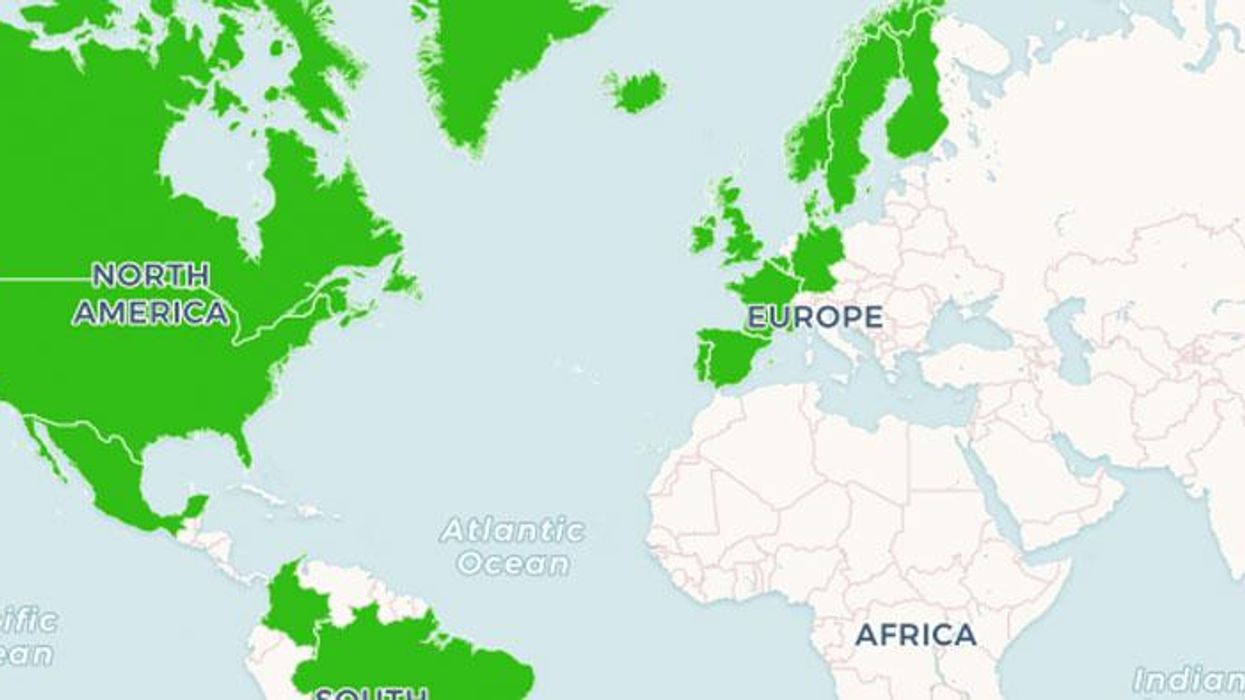 Carto
Australians have decisively voted to legalise same-sex marriage in a historic move towards equality.
But the 61.6 per cent who voted 'yes' to same-sex marriage still have a fight ahead of them, as the survey was not legally binding.
Australian Prime Minister Malcolm Turnbell hopes to make same-sex marriage legal by Christmas, so indy100 has made up a map of countries that have embraced marriage equality. And we hope to be able to light up Australia on the map in festive celebration.
Though the data shows how widespread and fast the change has been, it also reveals the countries yet to catch up:
Update: The mapping programme indy100 uses struggles to differentiate between Northern Ireland and the rest of the United Kingdom. Same-sex marriage remains illegal in Northern Ireland, and in many territories of the United Kingdom. Unfortunately, due to the limitations of our mapping programme we are unable to display these specific details. indy100 is exploring alternative options for our map creation in future articles, in order to provide the most accurate maps we can.
Note that in Mexico same-sex marriage is only legal in some jurisdictions.
All data is from the Pew Research Center.