As we reach the half way point of Donald Trump's presidency, the discussion has turned to who his Democratic challenger could be in 2020.
Elizabeth Warren has announced she is considering a run, with Kamala Harris is reportedly on the brink of throwing her hat in the ring.
One name that's always floating around is Hillary Clinton's Democratic primary opponent Bernie Sanders. Because nothing says potential like being soundly beaten, over and over again, by someone who was also convincingly defeated, right?
Comedian Liza Treyger appeared on MSNBC to dismiss the idea that Sanders should seek the presidency in 2020. Treyger said Sanders should "fade into the background".
Appearing on 'The Beat' with host Ari Melber, she said:
Your year was 2016 and it really wasn't, please get away from us. It's not going to happen. I think you're dishevelled, you're unlikeable and your push

You couldn't control your campaign and what your employees were doing and harassing and paying women unfairly in your campaign I don't know why you would lead your country or think you can.

We saw that with the flipping of the House and everyone voting, everyone's really excited with young, female candidates, especially women of colour.

We need men to get as excited about women as women are and that's the only way to do real change.

I'm sorry guys I'm just sick of old white dudes. Go away.
Ouch.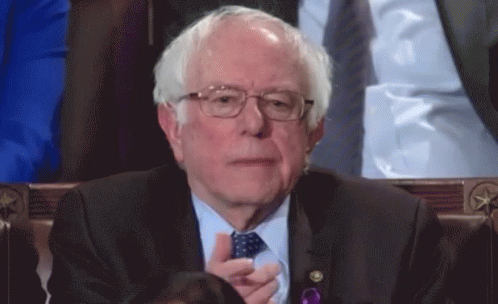 H/T: Real Clear Politics