Phew - it has been a long year.
And as we are nearing the time to wave a fond farewell to 2016, the news and photo agency Reuters has released its Pictures of the Year.
Consisting of a 100 photos from a variety of subjects - politics, Hurricanes and an emu - we've chosen a selection.
Here they are:
1
Usain Bolt strikes a cheeky grin at Canadian sprinter Andre De Grasse as he goes on to win the men's 100m semi-finals at Rio Olympics August 14, 2016.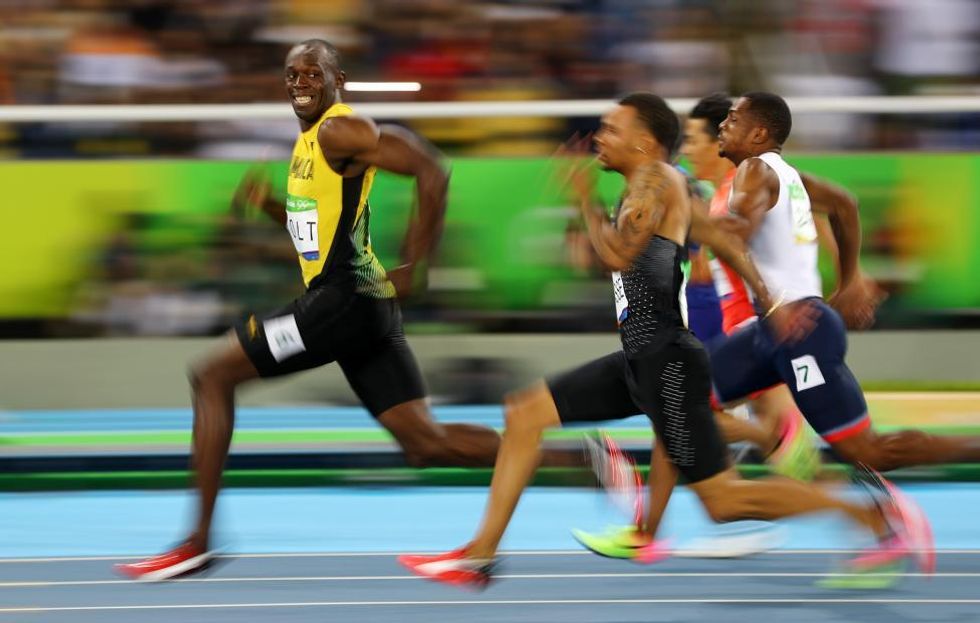 Picture: Reuters/ Kai Pfaffenbach
2
A Chilean protester squares off with a riot policeman in a demonstration marking the country's 1973 military coup, September 12, 2016.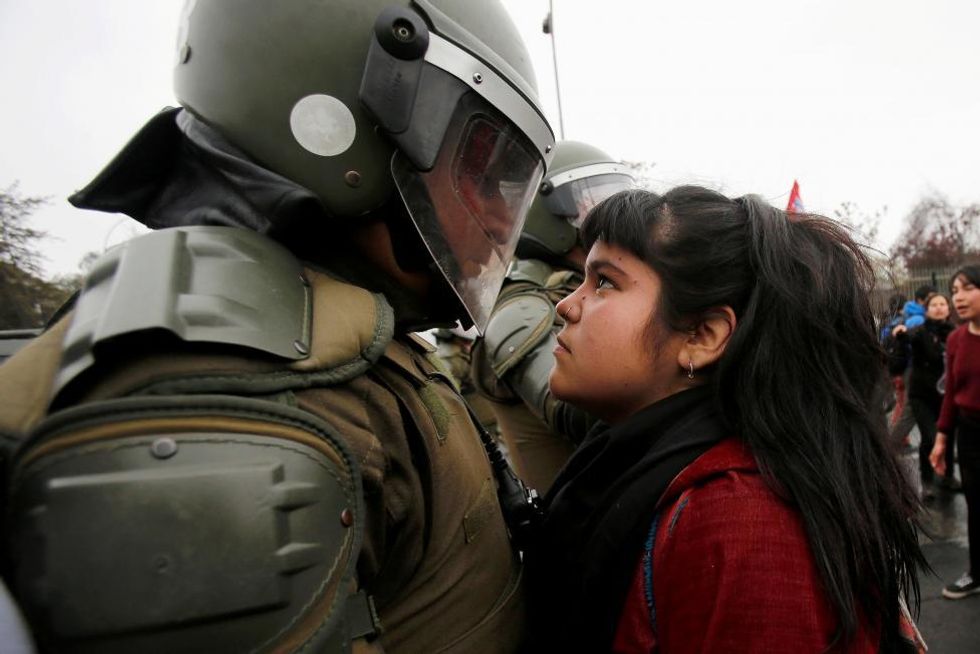 Picture: Reuters/Carlos Vera
3
A banner reads 'We love you Muhammad' held by those mourning the death of boxing legend and Muhammad Ali, as a hearse, with his body inside, takes him through Louisville, Kentucky, June 10, 2016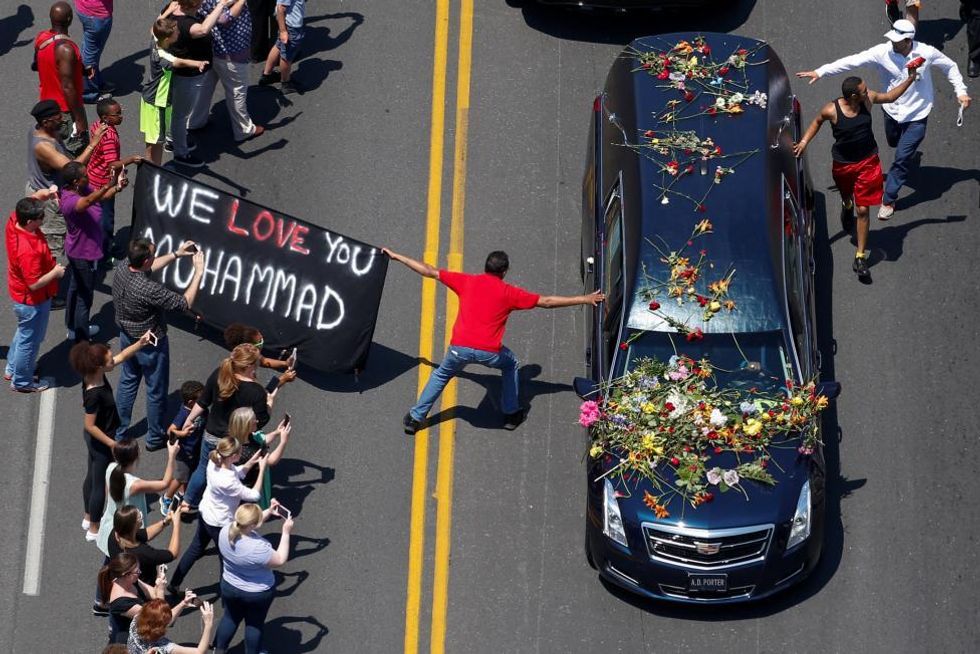 Picture: Reuters/Adrees Latif
4
A giant statute of Mao Zedong is being built to commemorate the late chairman, in Henan province, China, September 8, 2016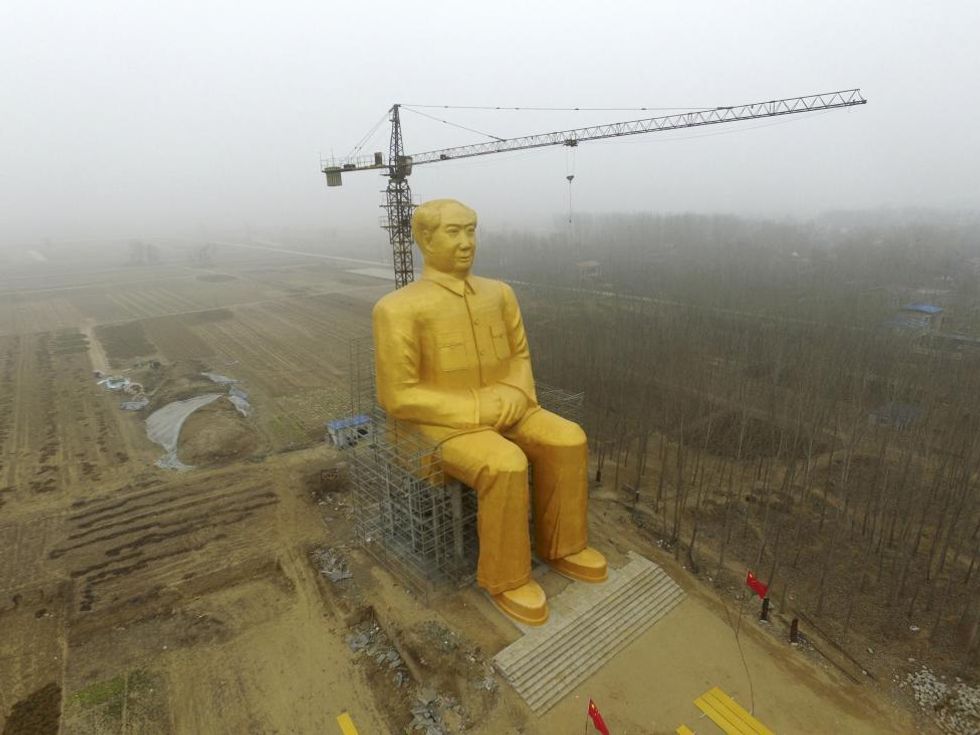 Picture: Reuters/China Stringer Network
5
A Guardsman faints during Horseguards Parade, an annual event which is part of the Trooping the Colour ceremony, June 11 2016.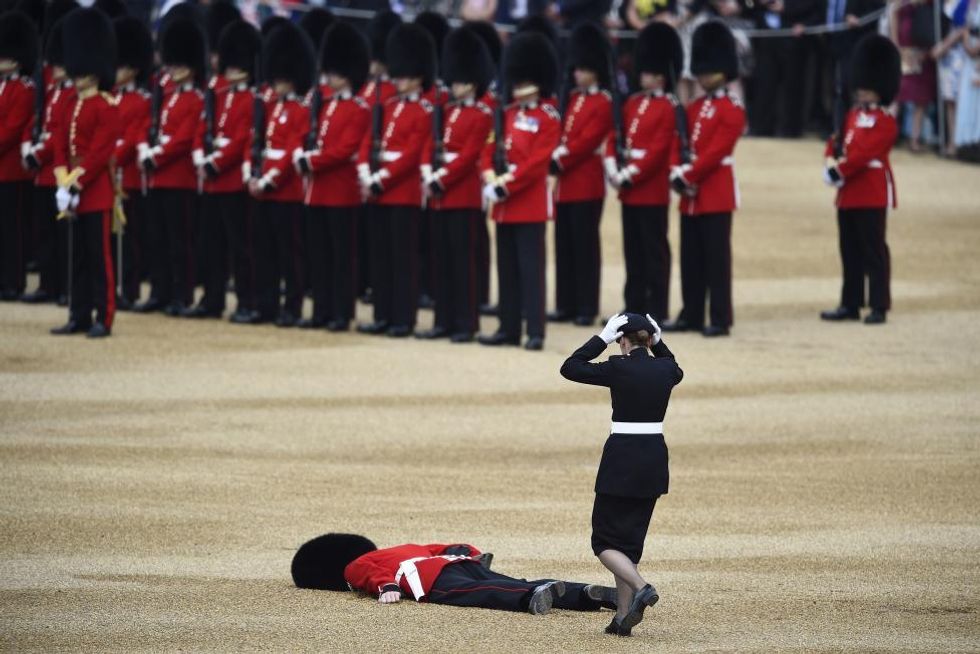 Picture: Reuters/ Dylan Martinez
6
Twenty-three giant pandas, an endangered species, were born in 2016 and were displayed in Chengdu Research Base.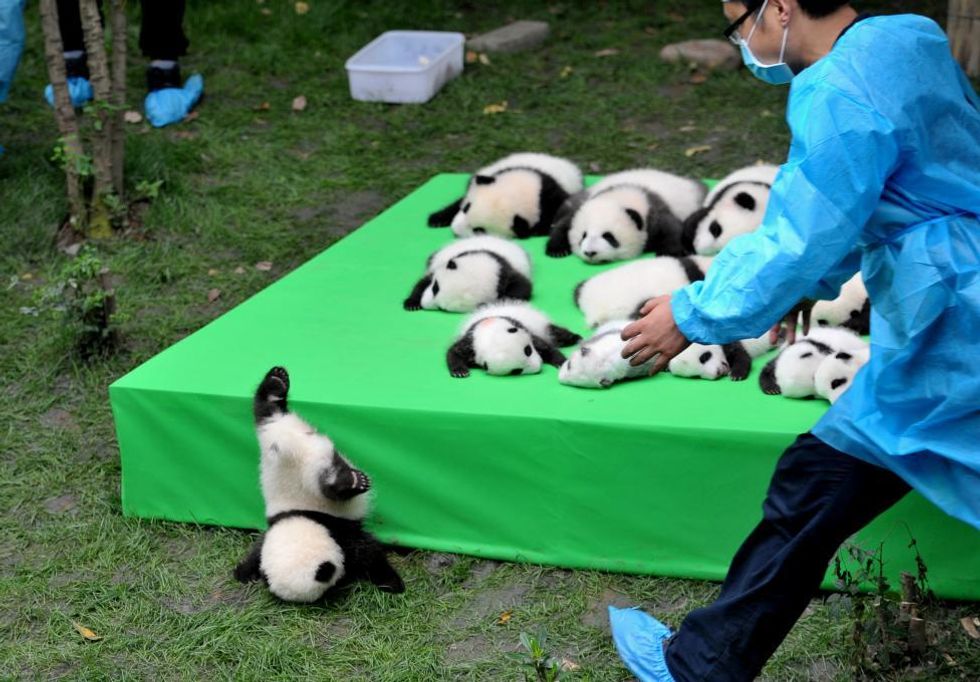 Picture: Reuters/China Daily Information Corps
7
People embrace after taking part in a prayer circle after a Black Lives Matter protest following police shootings, in Dallas, Texas, July 10 2016.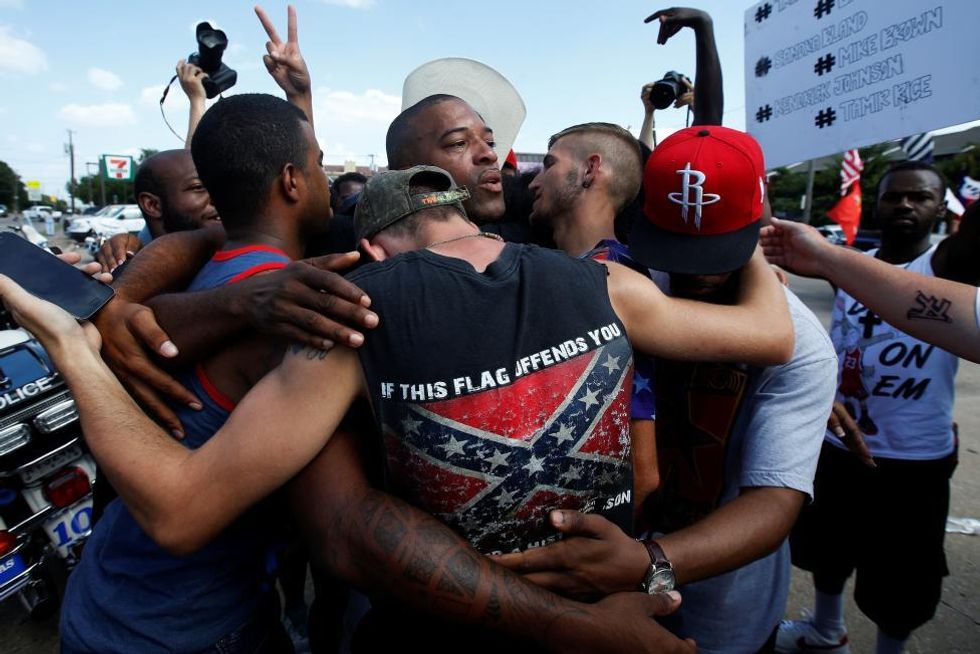 Picture: Reuters/ Carlo Allegri
8
A woman is injured following an airstrike in Old Aleppo, Syria, April 28, 2016.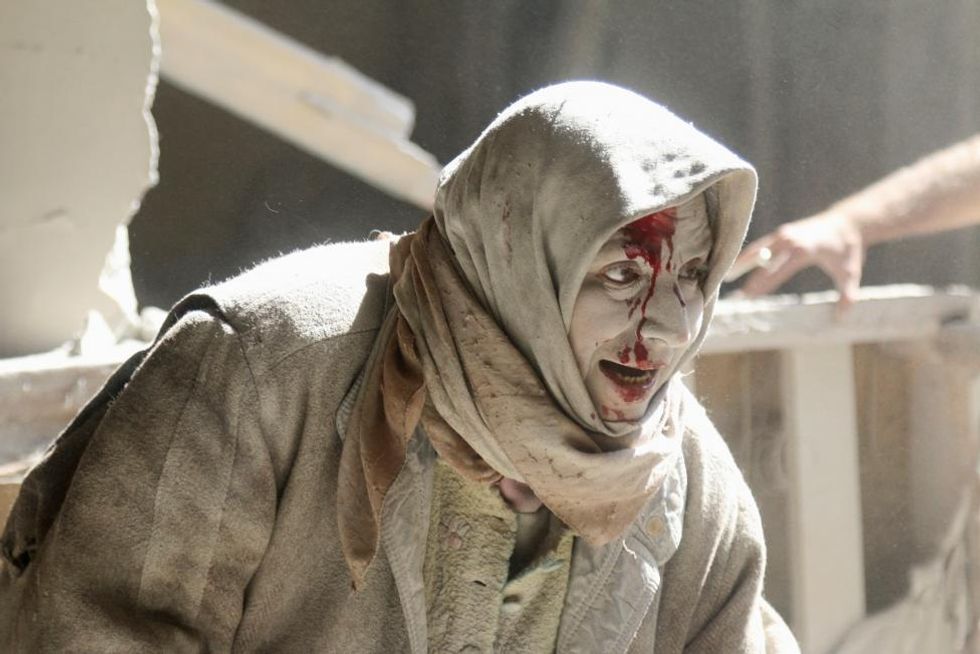 Picture: Reuters/ Abdalrhman Ismail
9
After being rescued off the coast of Libya, a man eats a biscuit on the Migrant Offshore Aid Station, June 23, 2016.
Picture:Reuters/ Darrin Zammit Lupi
10
Reshma Quereshi, an Indian model and acid attack survivor, has her make up done before showcasing designer Archana Kochhar's Spring/Summer 2017 collections at New York Fashion Week, September 8, 2016.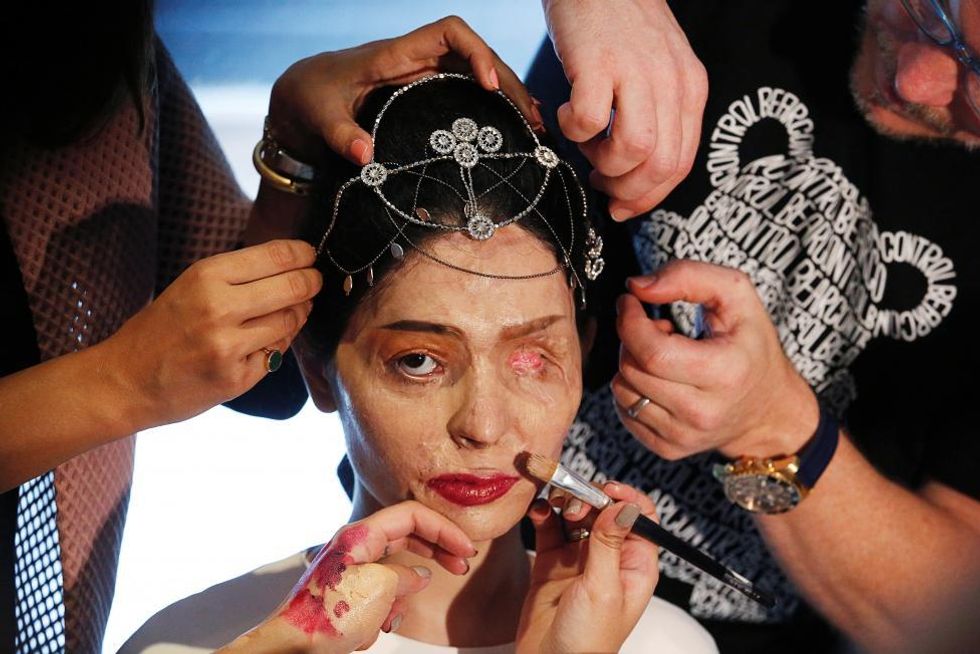 Picture: Reuters/ Lucas Jackson
11
German Chancellor Angela Merkel and President Barack Obama in Berlin, November 17, 2016.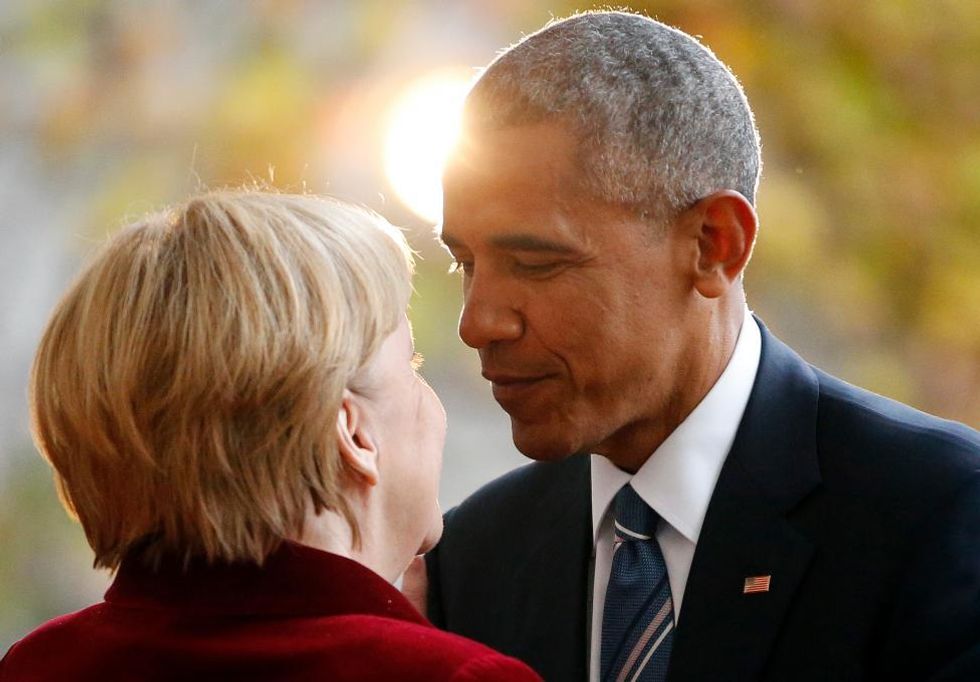 Picture: Reuters/ Fabrizio Bensch
12
Donald Trump and Hillary Clinton answer questions from audience member during a presidential debate, October 10, 2016.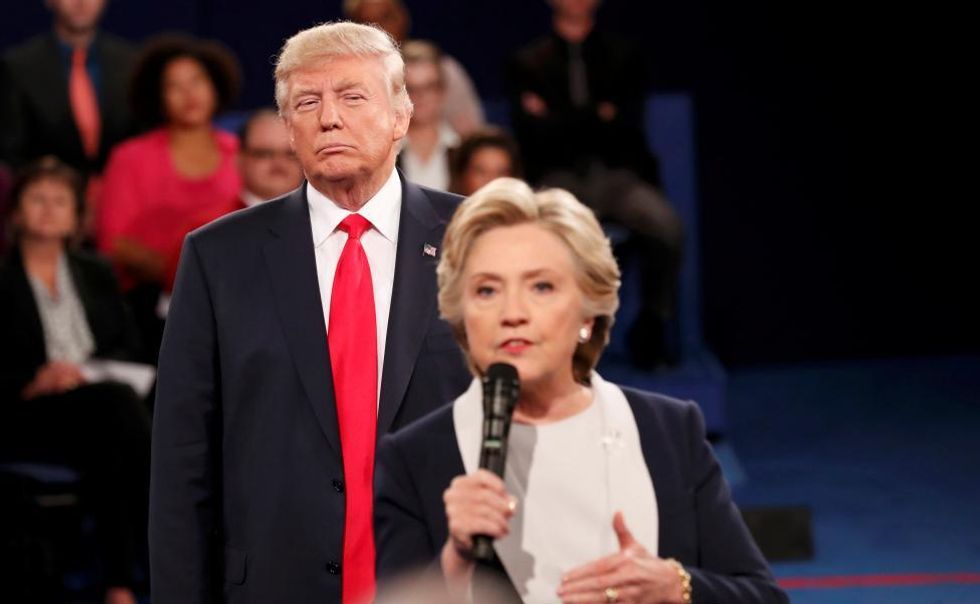 Picture: Reuters/ Rick Wilking
13
David Cameron and his family leaving number 10 Downing Street on his last day in office as Prime Minister, July 13, 2016.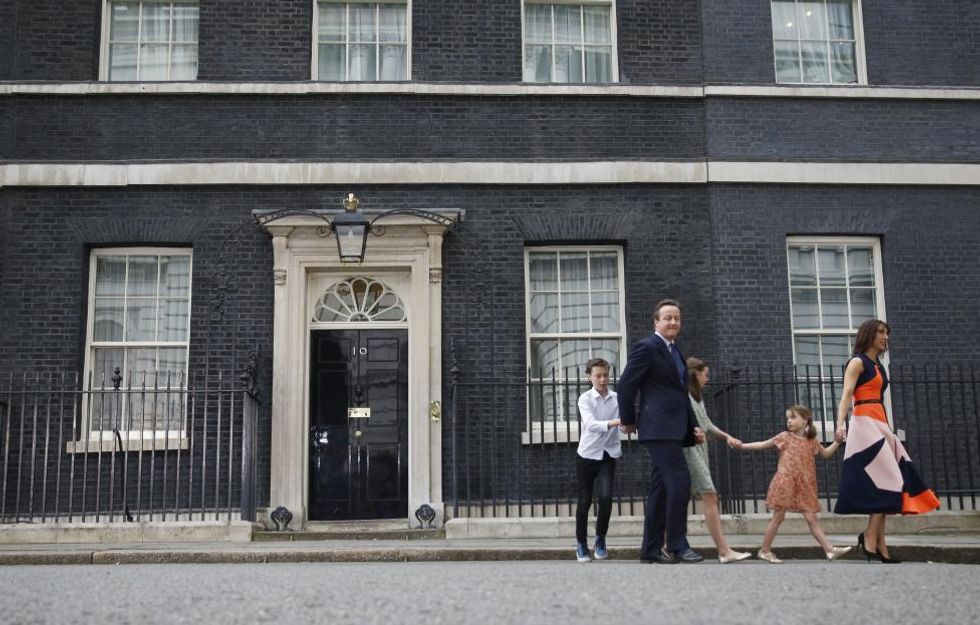 Picture: Reuters/Stefan Wermuth
14
Music legend David Bowie died of cancer January 10. A fan with a Ziggy Stardust tattoo visits his mural in Brixton, London, January 11, 2016.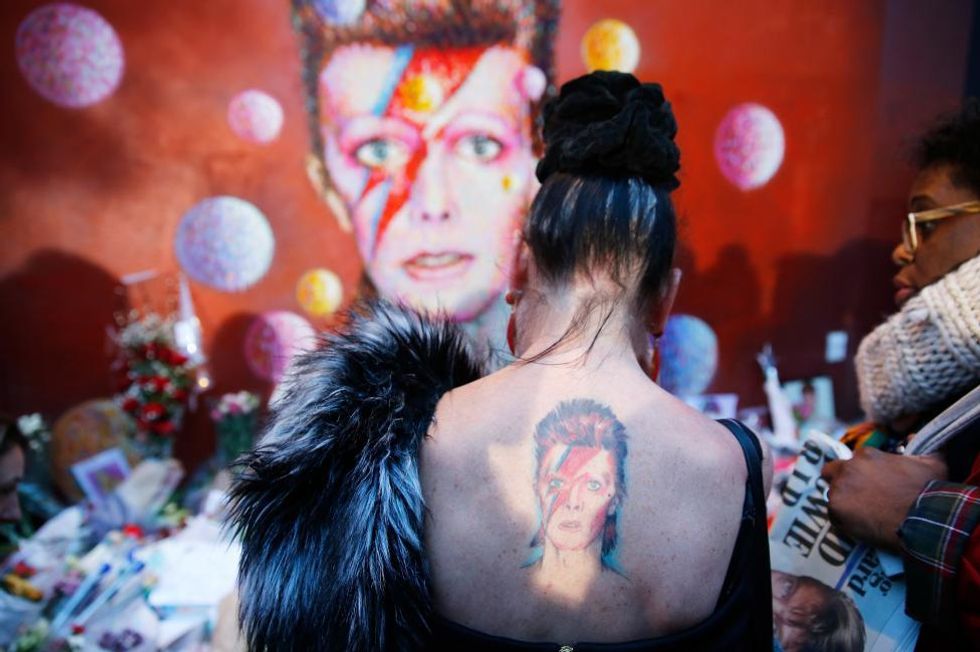 Picture: Reuters/ Stefan Wermuth
15
A house is flooded following Hurricane Matthew, October 11, 2016.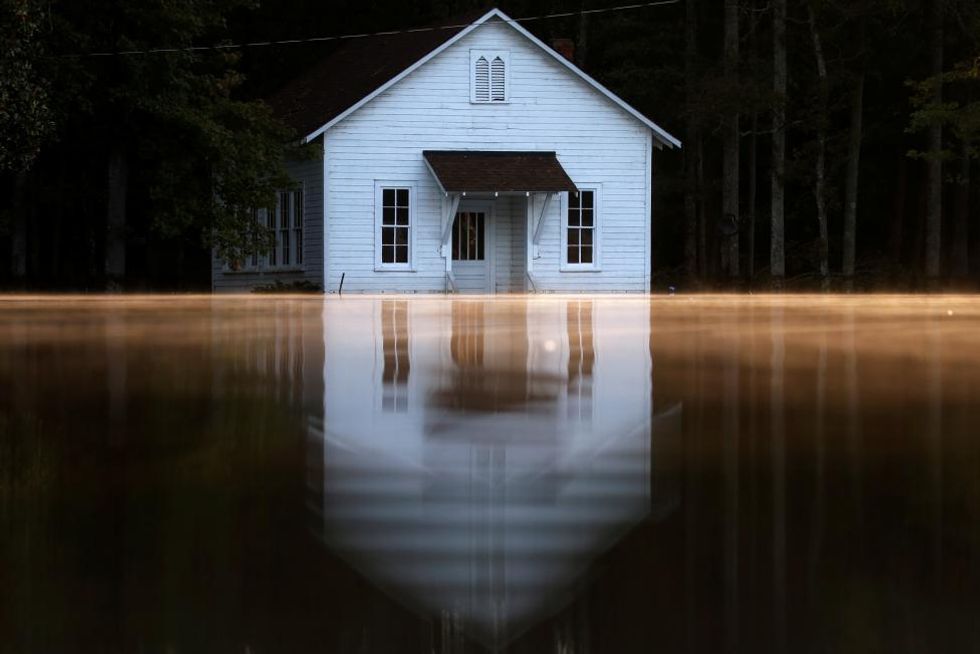 Picture: Reuters/Carlo Allegri
16
Refugee children play with a toy at a makeshift camp on the border of Greece and Macedonia, March 15, 2016.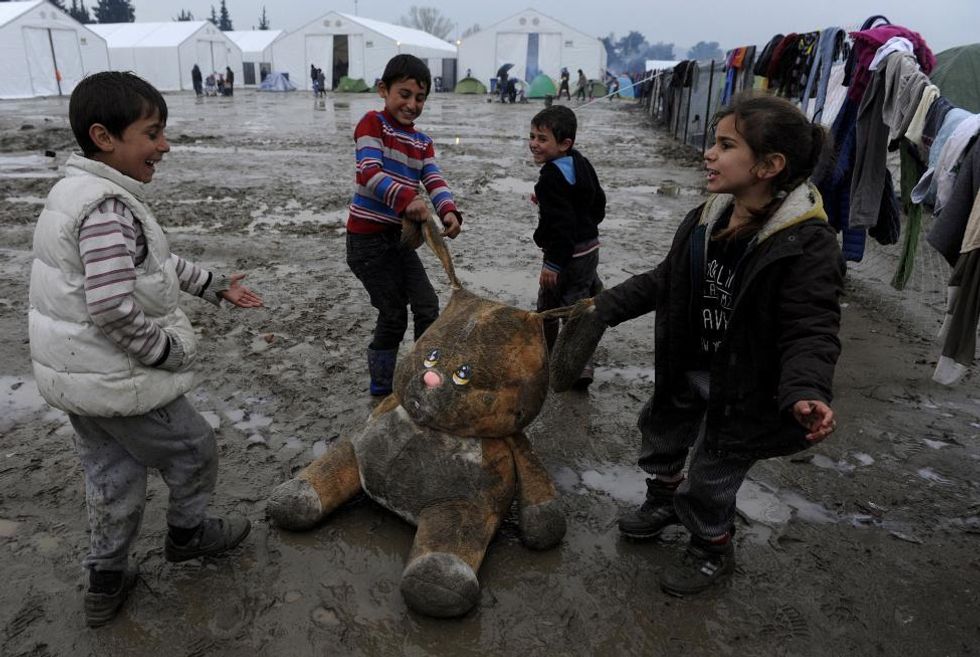 Picture: Reuters/ Alexandros Avramidis
17
An emu running to escape a wildfire in Potrero, California, June 20 2016.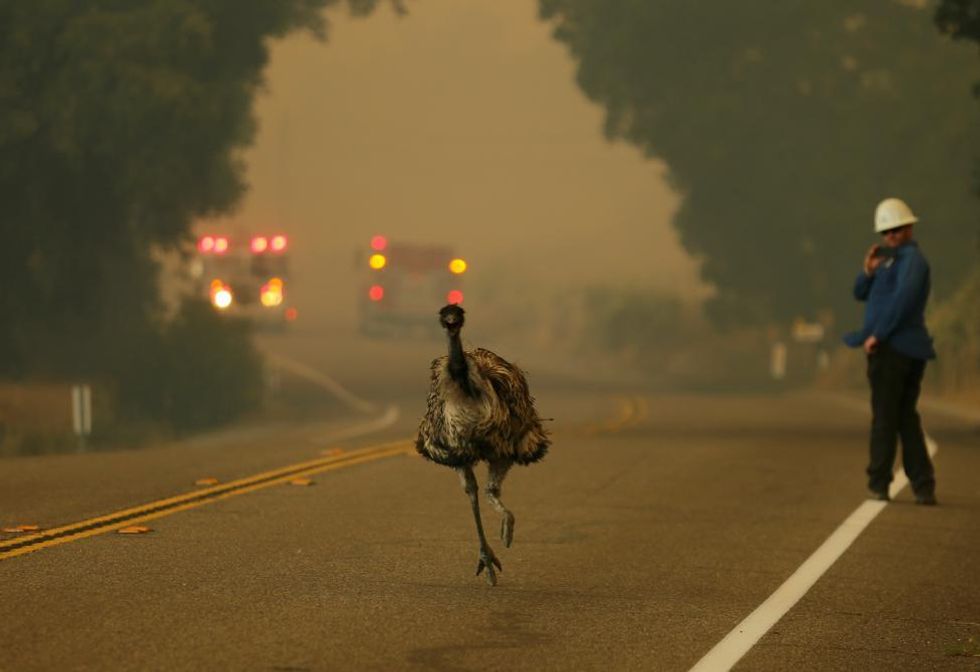 Picture: Reuters/Mike Blake
18
Mixing genres, Beyoncé and Chris Martin (Coldplay) perform during half-time at the NFL's Super Bowl 50.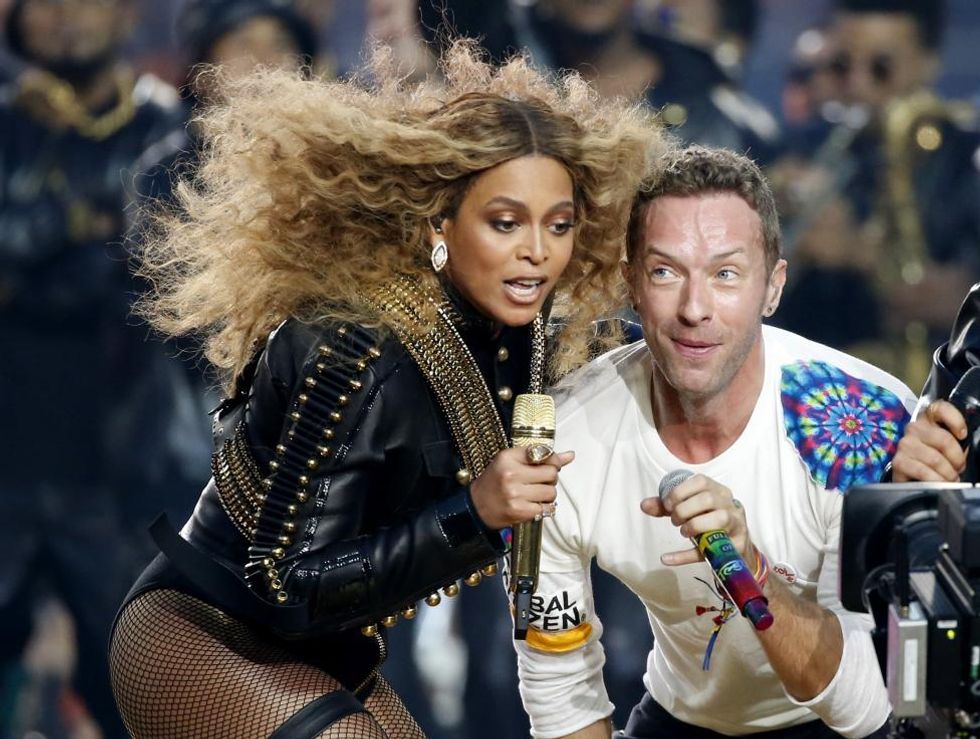 Picture: Reuters/ Lucy Nicholson
19
A Muslim woman stands in the Mediterranean Sea in Tel Aviv as an Israeli woman stands behind her, August 23, 2016.
Picture: Reuters/ Baz Ratner
20
Man brings baguettes to his mother's flooded house in Charlette-sur-Loing, France, June 1, 2016.