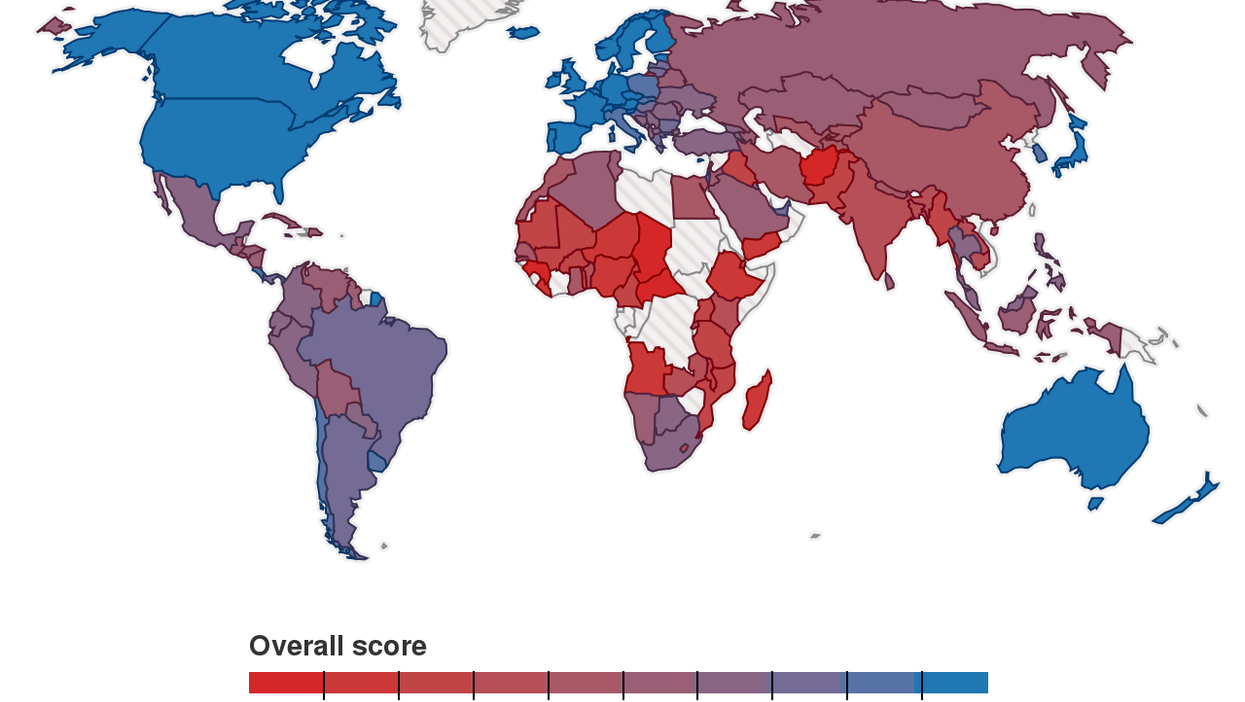 Today marks the publication of the 2015 Social Progress Index, which aims to evaluate a county's overall progress beyond solely economic factors.
This year's index looked at 52 different indicators - ranging from healthcare, education, freedoms, and access to food, water and shelter - and placed Norway at the top, with the Central African Republic last.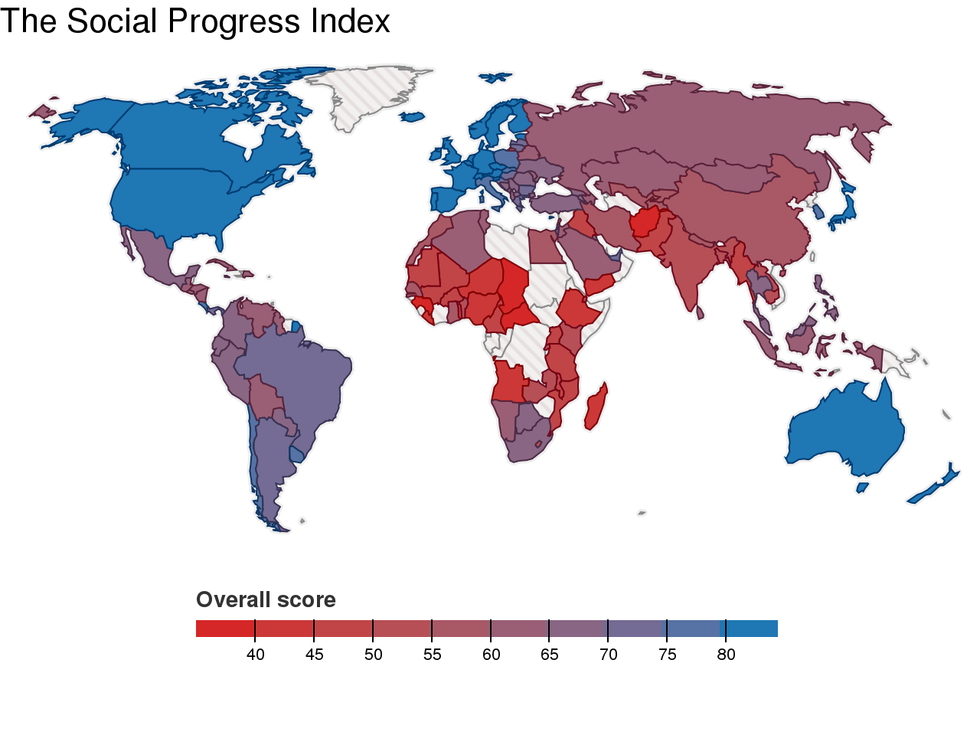 The indicators were grouped into three sections: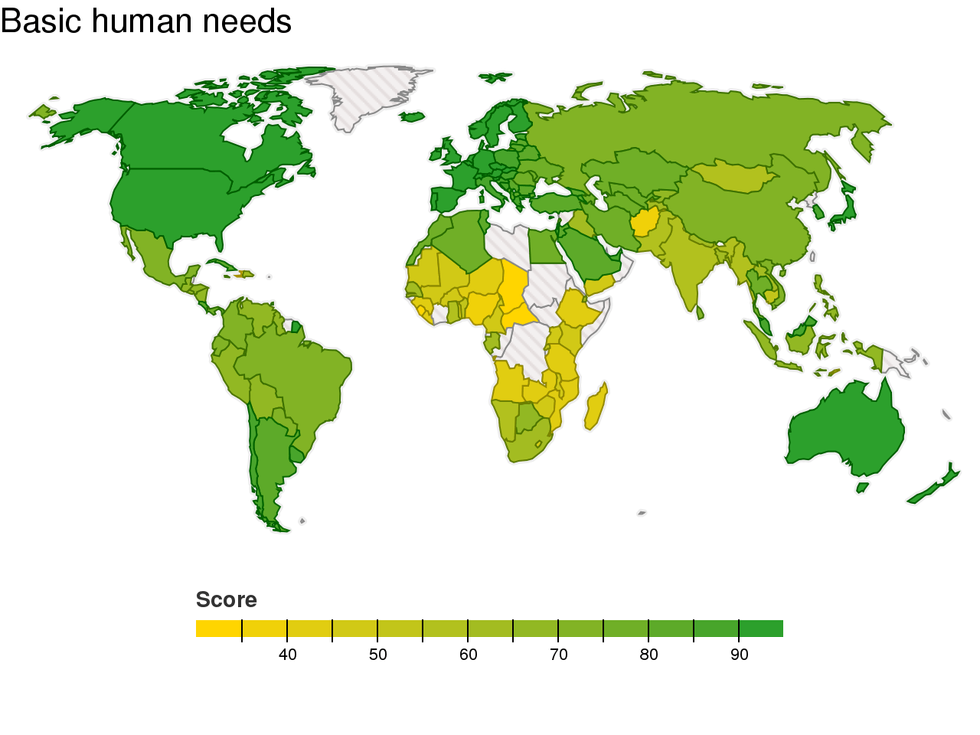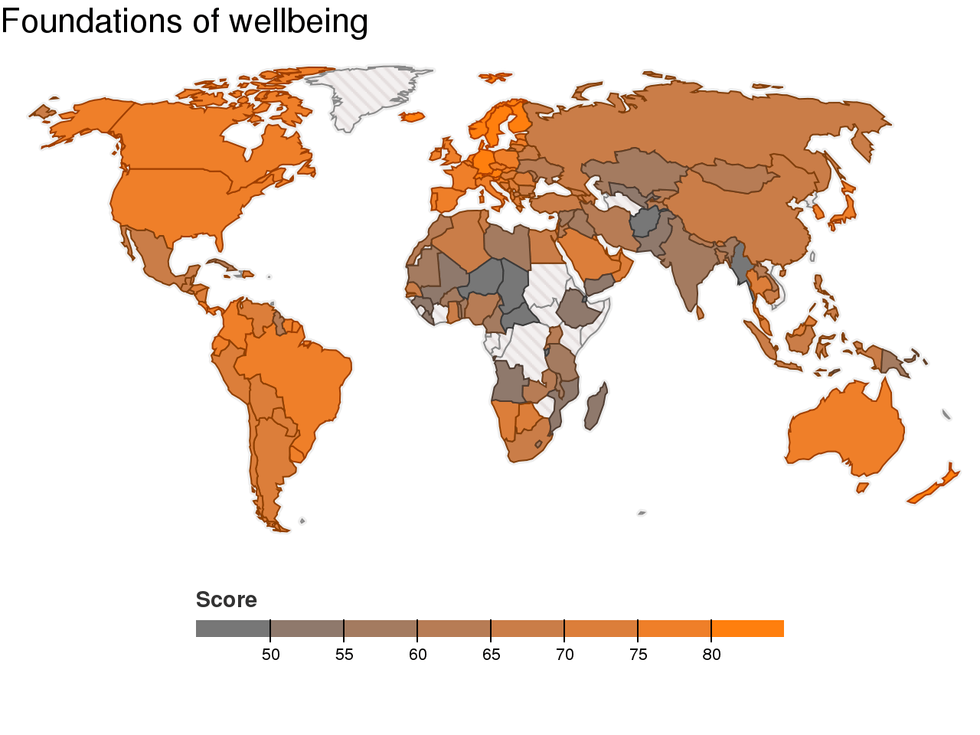 Read more about the indicators used here.
Harvard Business School professor Michael E Porter, an adviser for the index's publishers, said: "Countries must invest in social progress, not just economic institutions, to create the proper foundation for economic growth."
Steve Almond, one of authors, added: "GDP tells us quite a lot about a country's progress, but it's definitely not the whole story. Together with the social progress index, it can give us all-around picture of a country's inclusive growth."
Here are the top ranked 20 countries on the SPI, with countries not among the world's 20 biggest economies (measured in GDP by the International Monetary Fund) bolded up.
1. Norway (88.36)
2. Sweden (88.06)
3. Switzerland (87.97)
4. Iceland (87.62)
5. New Zealand (87.08)
6. Canada (86.89)
7. Finland (87.75)
8. Denmark (86.63)
9. Netherlands (86.50)
10. Australia (86.42)
11. UK (84.68)
12. Ireland (84.66)
13. Austria (84.45)
14. Germany (84.04)
15. Japan (83.15)
16. US (82.85)
17. Belgium (82.83)
18. Portugal (81.91)
19. Slovenia (81.62)
20. Spain (81.17)