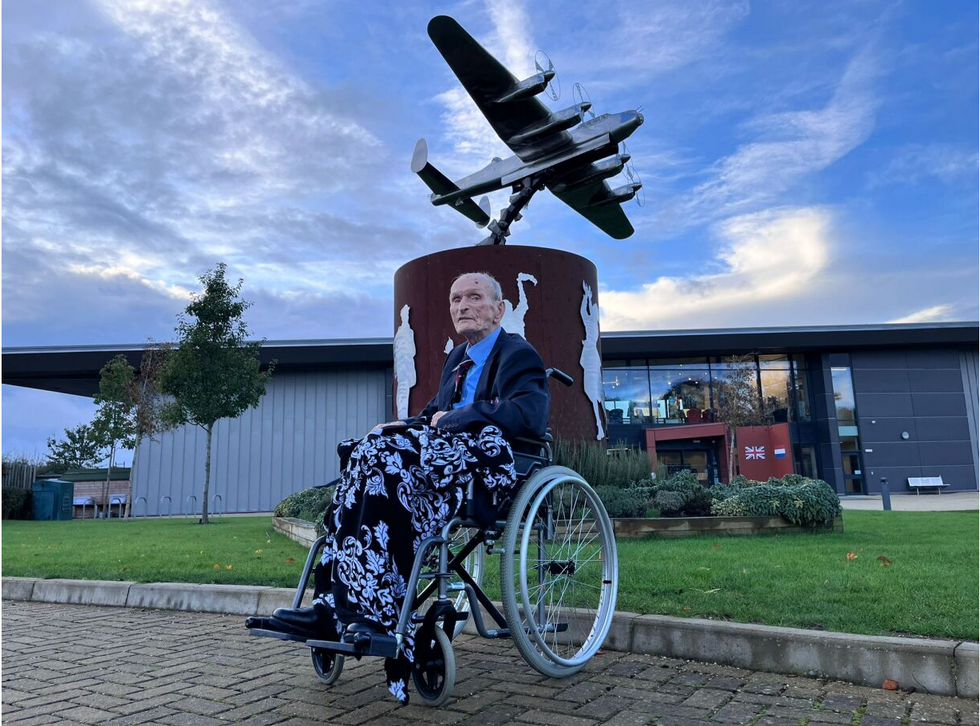 Care UK
A centenarian who is one of the last surviving air crew from the Second World War Bomber Command said it is important to keep "memories alive" after honouring fallen soldiers for Remembrance Day.
Clifford Storr, 100, a resident at Care UK's Seccombe Court in Banbury, fulfilled his wish to visit the International Bomber Command Centre (IBCC) and pay tribute to those who served with him, which he described as "a day to remember".
Mr Storr laid a wreath and observed a moment of silence to remember his fallen comrades, calling the experience "humbling".
"It was a day to remember. It was such a thrill to be taken to the IBCC. Keeping these memories alive is so important," Mr Storr said.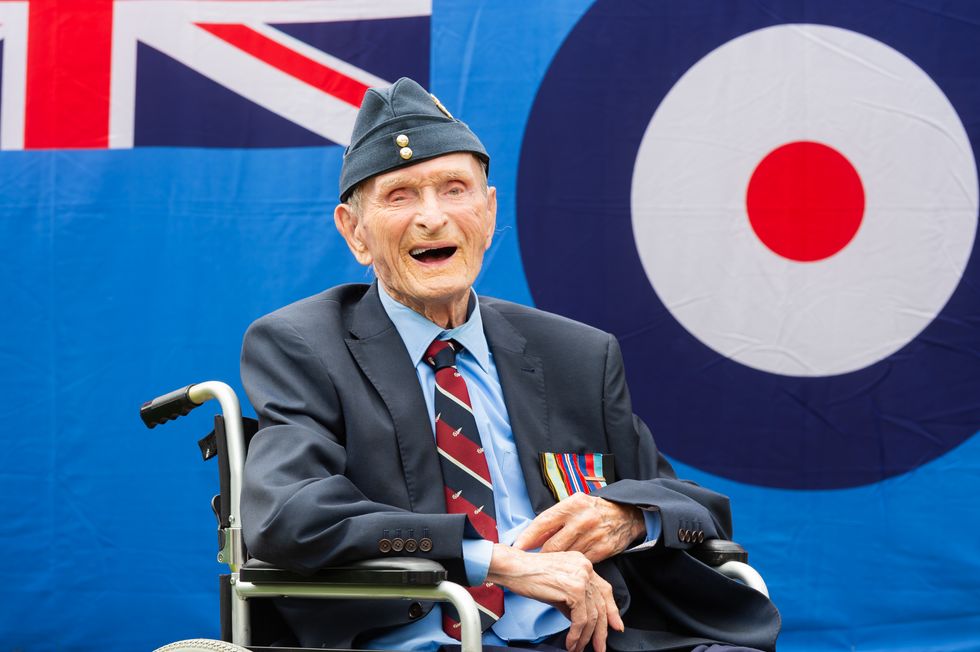 Clifford StorrMr Storr fulfilled his wish of visiting the International Bomber Command Centre (Care UK)
"Meeting other retired RAF personnel was an honour as well as being able to lay a wreath for all the fallen soldiers, especially locating the names of two of my crew members who did not survive, and placing a poppy for them was humbling."
The centenarian travelled in style in a limousine along with members of Seccombe Court to the IBCC where he saw the Memorial Spire and Walls of Names.
Mr Storr joined the Royal Air Force (RAF) aged 17 and in 1942 trained as a Lancaster Bomber navigator – becoming a flight lieutenant at RAF Coningsby, in Lincolnshire.
Mr Storr, who survived a crash landing uninjured and completed two tours in Germany as well as more than 50 operations, said the hardest part of the war was losing his friends.
He said he "never knew if it was his turn next and would see the empty places at breakfast the next morning".
The IBCC, in Lincoln, recognises the contributions of Bomber Command and hopes to teach future generations about its role in the Second World War.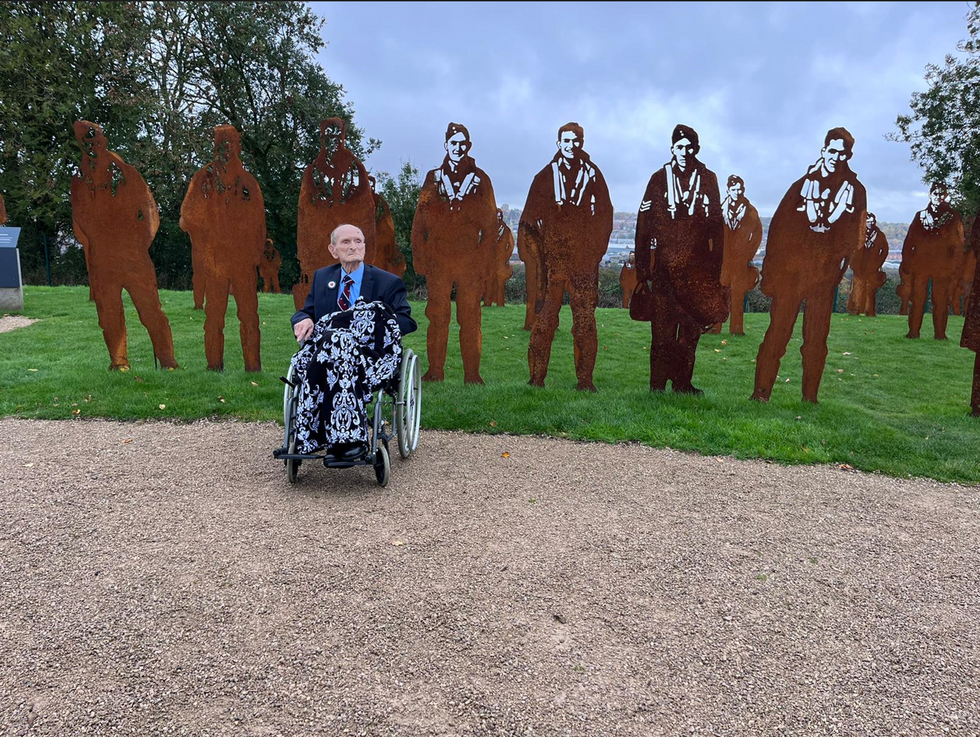 Mr Storr laid a wreath and a moment of silence held for friends and comrades he lost during WWII (Care UK)
Mr Storr was greeted by IBCC chief executive Nicky van der Drift as well as former air chief marshal Sir Michael Graydon, retired air vice-marshal Paul Robinson and former RAF officer Sidney MacFarlane.
Wojciech Kuczkowski, general manager at Seccombe Court, said: "It was important for us to help grant his wish to honour those who have served in the military just like he has.
"Here at Seccombe Court, we recognise the importance of paying tribute to those who served in the Armed Forces, as many of the residents have, especially in the lead up to Remembrance Day.
"We want to say a massive thank you to the International Bomber Command Centre for helping Clifford fulfil his wish and continuing to keep an important part of history alive and ensure people like Clifford's legacy is remembered for generations to come."