Leon Neal/ Clive Rose/ Getty Images/ Twitter
Well, it's been a hell of a week here in Britain, which makes for a change, doesn't it?
Let's start with last night and England's failure to progress to the World Cup final after losing to Croatia.
It was an eventful and emotional climax to an incredible summer for the England team but their efforts will not be forgotten any time soon.
A bit closer to home, the UK government had an absolute meltdown not dissimilar to England's second-half performance in the Luzhniki Stadium.
It started after Brexit secretary David Davis resigned on Sunday evening and was soon followed by foreign secretary Boris Johnson, leaving Theresa May in a very precarious situation.
You'd think given the political turmoil in the country at the moment that someone like Boris Johnson would want to keep his head down and not get involved in things like football.
However, after the final whistle, Johnson posted a tweet about how "proud" he was of the Three Lions.
Considering that this was the first time that Johnson has tweeted since his resignation (being a rather unpopular politician doesn't help either) his sentiment didn't go down too well.
Gary Lineker had a few choice words too.
Stan Collymore probably had the best and most on point reaction.
It didn't go too well for Nigel Farage either after he posted a similar tweet.
Oh well. While our politicians aren't great at least we can all agree that the footballers made us proud for a few weeks.
I wonder what else we can look forward to for the rest of the summer? Oh no!!!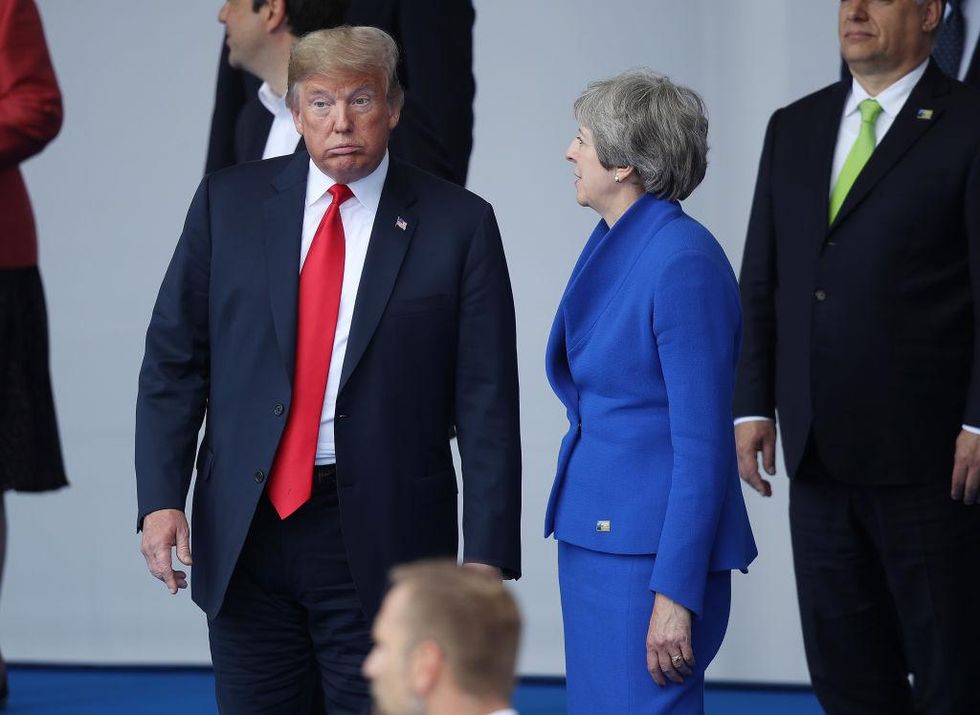 Picture: Sean Gallup/Getty Images
More: Which countries has Boris Johnson offended as Foreign Secretary?