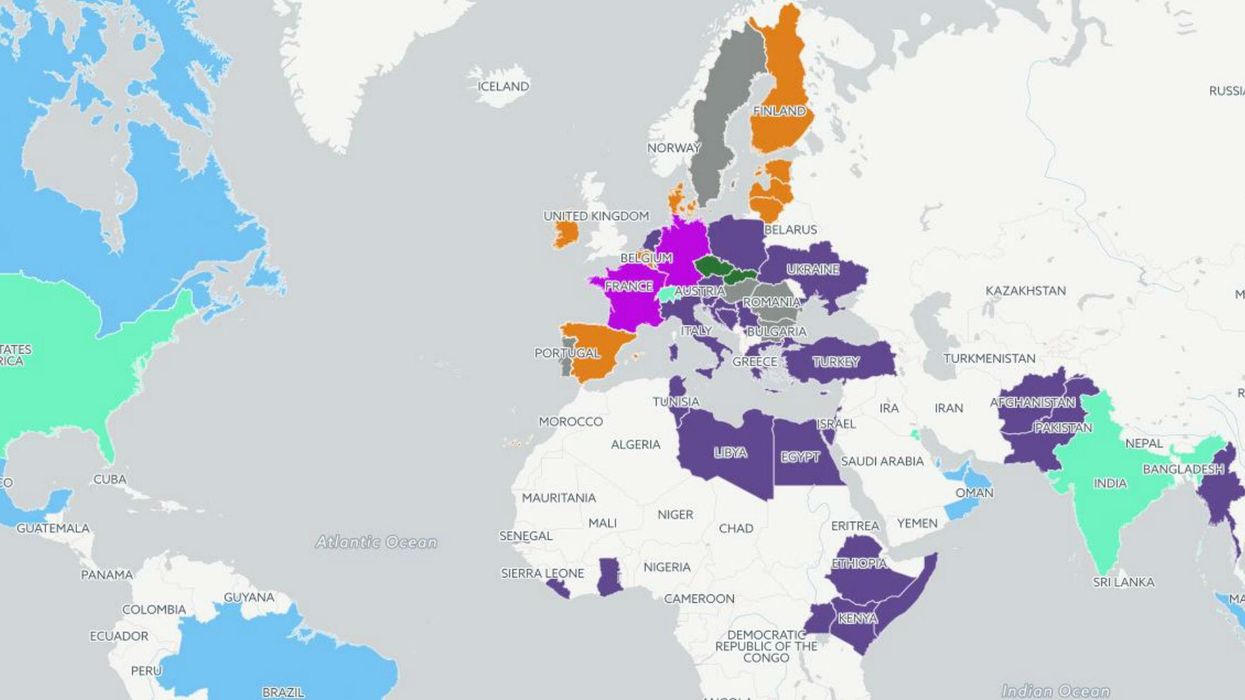 Joe Vesey-Byrne/indy100/CARTO
Twelve months on since Brexit, the Prime Minister's roving Brexiteer ministers have visited 63 countries between them.
Boris Johnson the Foreign Secretary has visited 42, Liam Fox the International Trade Secretary has visited 20, and David Davis the Brexit Secretary has been to 13.
These trips have generally been goodwill mission from the triumvirate, to shore up Britain's standing after it chose by referendum to leave the trading block in June 2016.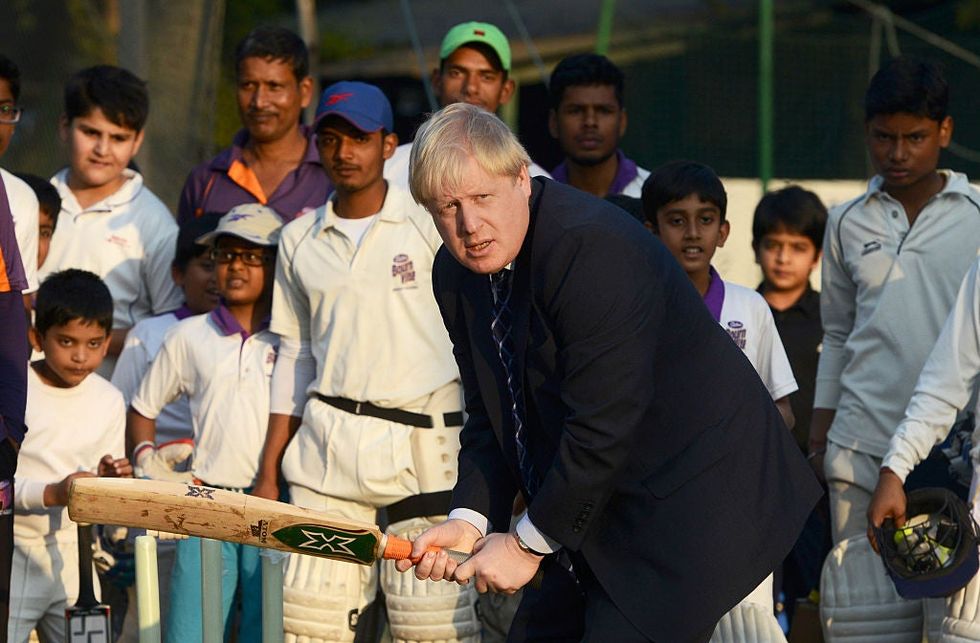 British Foreign Secretary, Boris Johnson bats as he plays cricket on his visit to the Arun Lal Cricket Academy in Kolkata on January 19, 2017.
While Davis has begun negotiating Brexit with many representatives in various EU capitals, Liam Fox has been setting up future trade deals outside of the block.
Until Britain leaves the EU, Fox is unable to actually make any kind of trade deal, making his trips sort of sun holidays with photo opportunities.
indy100 has mapped the travels of Theresa May's most Brexity colleagues.
For a fuller view of the map, click here.
Some nations have been treated to multiple visits from the same minister.
Boris Johnson has made multiple visits to the United States, Germany, and Turkey.
David Davis has been to Germany and Belgium more than once.
Liam Fox has visited Switzerland, the United States, Germany, India, and Oman on more than one occasion.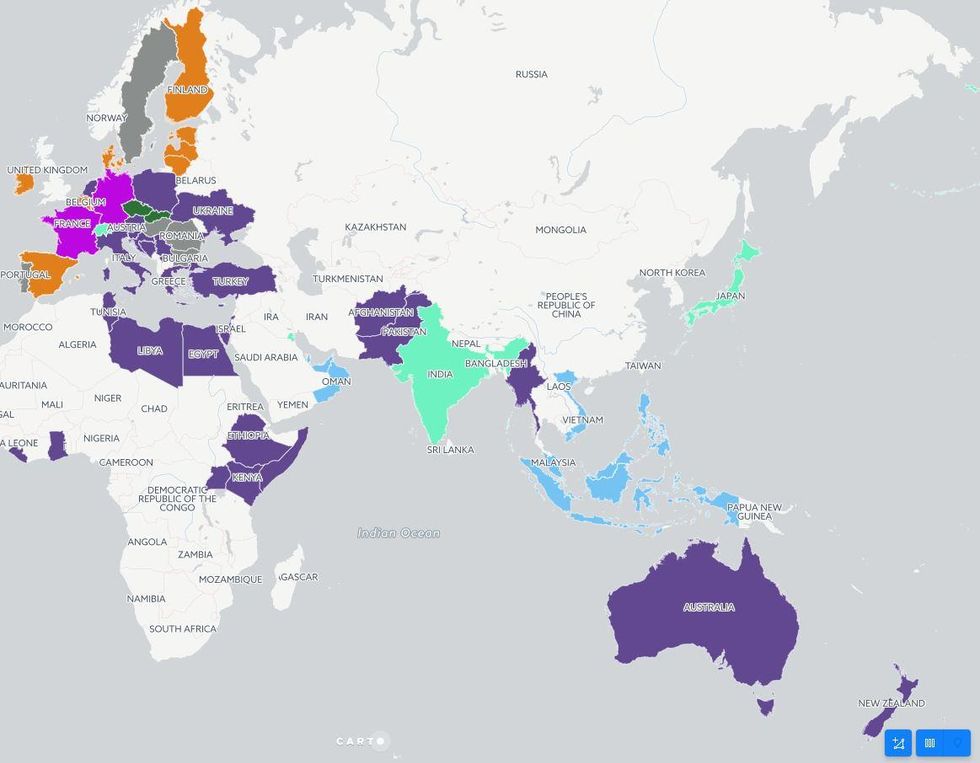 Picture: Joe Vesey-Byrne/indy100/CARTO
Picture: Joe Vesey-Byrne/indy100/CARTO
HT BBC
Updated: 14.15 on 01/08/17
More: Boris Johnson asked a psychic who would win the election. It didn't end well.