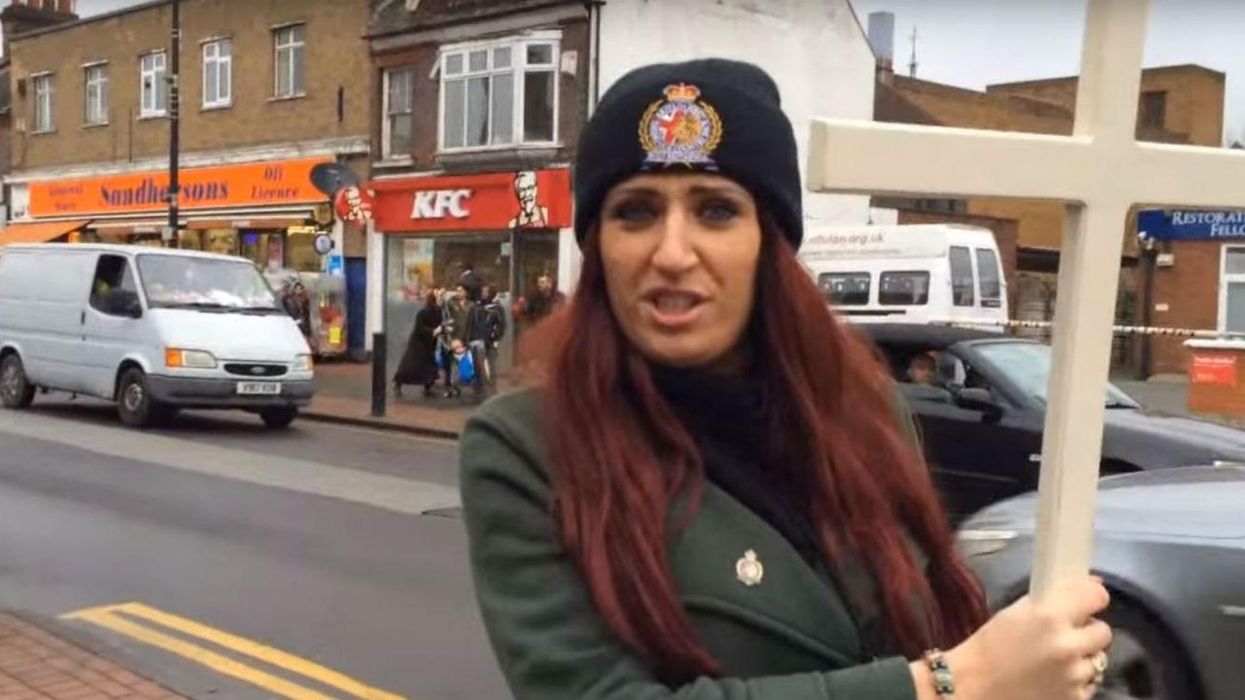 Religious 'patrols' rarely end well.
You might remember Britain First's self-titled 'Christian Patrol' in Bury Park, Luton on 23 January.
Picture: Britain First/YouTube
Deputy leader Jayda Fransen, along with Paul Golding, carried crosses in the streets, chanting phrases such as:
This is Luton! This is Britain! This is our country!
and:
Reject the false prophet Mohammad! Follow the true saviour Jesus Christ our Lord!
While there no arrests were made at the time, three weeks later Fransen and Golding were arrested for wearing "political uniforms" during a march – which is prohibited in the UK by the Public Order Act 1936.
Picture: Britain First/YouTube
The duo challenged the arrest and were eventually released on bail until May, on the condition that they would check in with police once a week.
Fransen had ripped up her bail sheet – claiming that her bail was originally supposed to end in March, not May, and she was not going to follow conditions which would make it impossible for her to campaign and participate and Britain First related protests.
However a video released on Monday by Britain First reveals that Fransen has now received a warrant for her arrest, on three charges:
1. Skipping bail
2. Wearing a political uniform
3. Religiously aggravated harassment
According to Fransen, the third charge was in relation to an alleged verbal altercation between her and an unnamed woman during the Bury Park 'Christian Patrol.'
I am being hauled into court this coming Friday. It's an absolute outrage and it's harassment by the police. They're going after me and Britain First because they know we are serious and we are growing... our beautiful country has been gift-wrapped for these Islamic extremists.
Picture: Britain First/YouTube
As is usually the case with Britain First, the video ends with a plea for funds towards the litigation.
Because racism is expensive work.