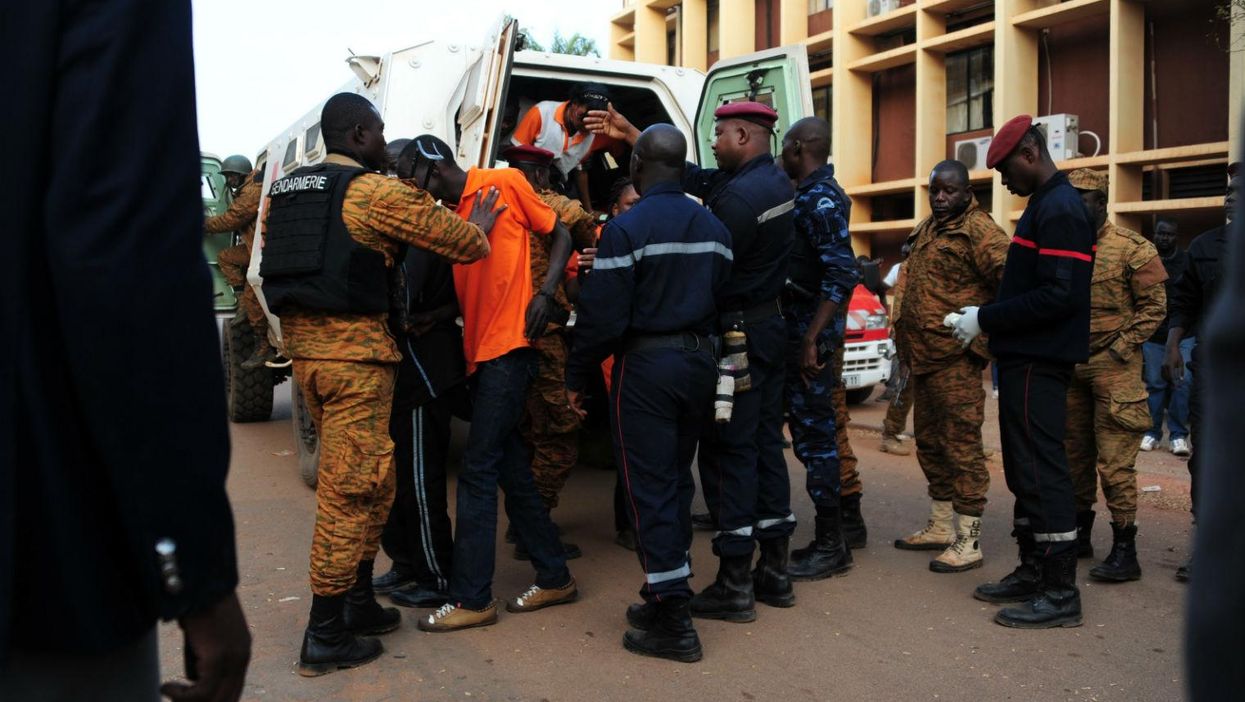 Authorities have regained control after Saturday's jihadist attack on a hotel in Burkina Faso's capital left at least 28 people dead.
A group with links to al-Qaeda in the Islamic Maghreb (AQAM), the West African outfit of the militant terror group, claimed responsibility for the siege on the Splendid Hotel, favoured by Western diplomats visiting Ouagadougou.
(ISSOUF SANOGO/AFP/Getty Images)
The unprecedented attack shows the expanding reach of jihadis in the region.
Boko Haram and AQAM extermism combined with drought, poverty and other armed conflict is sparking fears that a 'perfect storm' refugee crisis is brewing in the nations surrounding the Lake Chad basin.
The UN regional humanitarian coordinator for the Sahel, Toby Lanzer, warned ahead of the December UN climate summit in Paris that these conditions could fuel Europe's already burgeoning refugee crisis.
Asylum seeking, the refugee crisis, the environmental crisis, the instability that extremists sow - all of those issues converge in the Lake Chad basin.

So there's a very compelling reason why the international community needs to step up and do more.
Toby Lanzer speaking to AFP
Burkina Faso has become increasingly unstable since its president of 27 years was ousted in a popular uprising in late 2014 and a failed military coup in 2015.
African Union, UN and French peacekeeping forces have been trying to drive out Islamist militant groups along Burkina Faso's border with Mali since 2013.
Lake Chad (Picture: Philippe Desmazes/AFP/Getty)