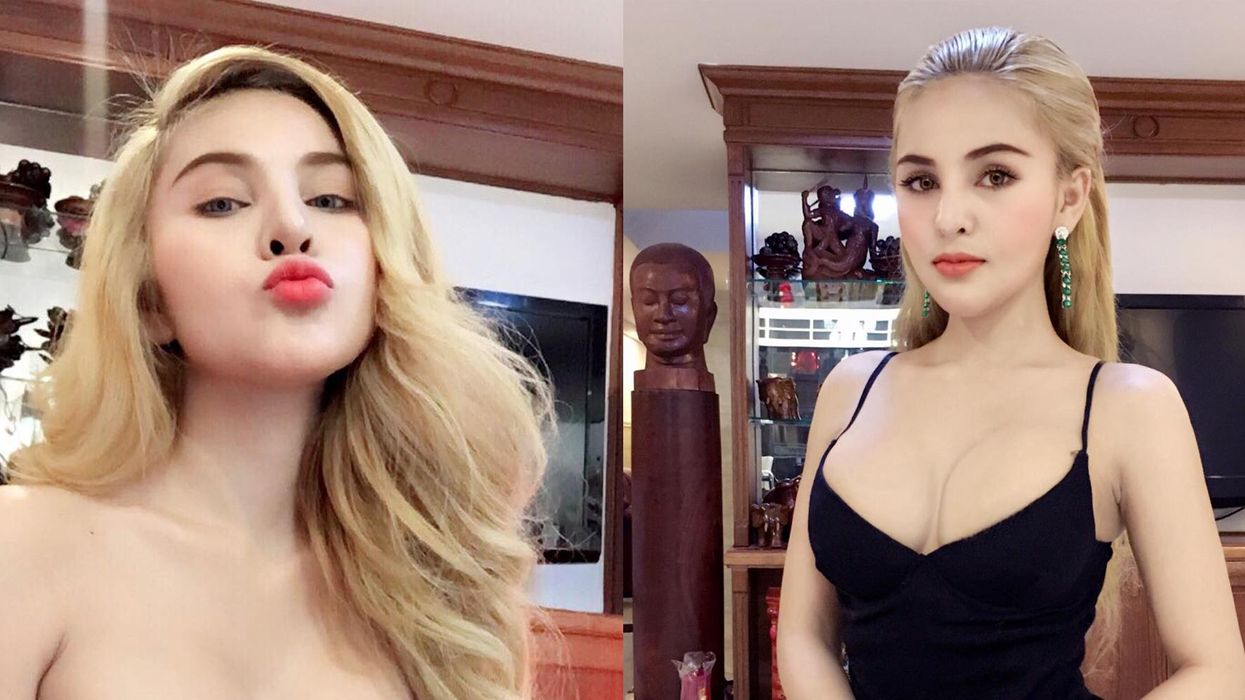 FACEBOOK / DENNY KWAN
Actress Denny Kwan has been banned from working for a year. Her crime? Literally nothing.
The Ministry of Culture and Fine Arts' disciplinary council has banned the 24-year-old from working in the entertainment industry for a year after her "refusal to curb her sexy clothing style," The Phnom Penh Post writes.
Last year Kwan was ordered to be "educated" by the ministry about her clothing after photos of her in a dress appeared in local media.
The Post states that the punishment is in accordance with the Artists' Ethical Code of Conduct, which says artists should dress "with their personal dignity and national identity in mind".
The ministry has told companies in the industry to "cooperate with the ministry to punish [her] by not giving her any work," according to an adviser.
Chamroeun Vanntha, director general of the ministry's disciplinary and praise council, told Cambodia Daily:
The reason [for the ban] was because she did not follow the code of conduct of artists. On top of that, we had already invited her once to be educated and she promised that she would act in accordance with the advice, but she has still been doing the same.
Kwan has responded to the ban, and says:
I know it's my right to [dress how I want], but our culture, Cambodian people, cannot accept it. I will try not to be sexy as I usually am when I post on Facebook.
She told Cambodia Daily she accepts the ban.