This is what happens when the world's busiest airport catches fire.
A screengrab from the Flight Radar 24 website shows a gap above Illinois in the planes blanketing the American skies.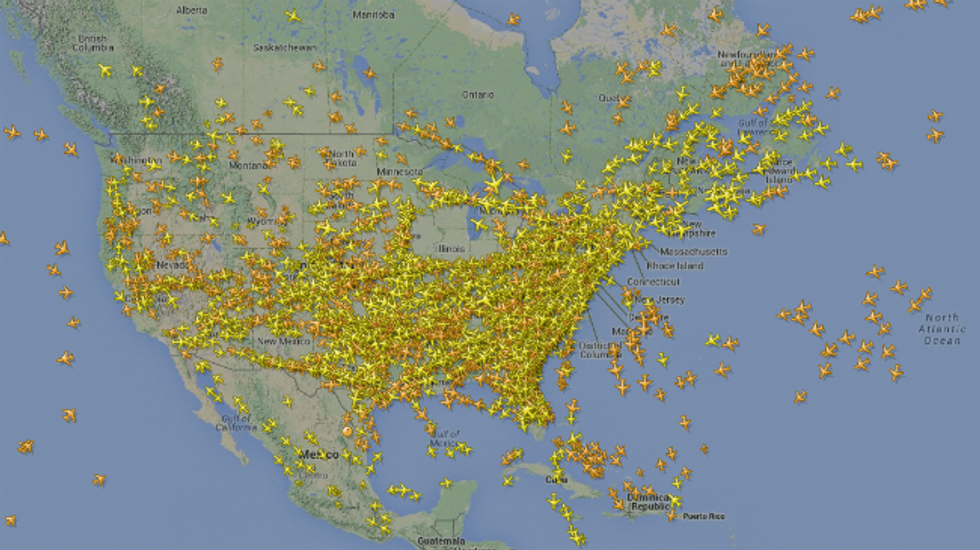 A fire at an air traffic control facility west of Chicago shut both Chicago O'Hare International Airport and Midway International Airport, the former of which recently regained its title as the world's busiest airport.
More than 800 flights were cancelled in and out of the airports as a result of the fire, which is believed to have been started deliberately by a federal employee found in the control facility's basement with a self-inflicted wound.
He has been taken to hospital and federal investigators are examining the circumstances of the fire.
There is no suggestion of a link to terrorism.