Chrissy Teigen Instagram
Chrissy Teigen is basically internet royalty.
In her latest Twitter post, the author and amateur cook-extraordinaire shared how picky her daughter Luna was with food, and she decided to try and entice her daughter by creating a cute menu for her.
It's adorable. And laminated.
It even includes prices (that are very reasonable, we must say).
Highlights include Cheese Quesadilla $3 (or $4 with chicken LOL), Chicken tenders with tomato 'dip dip' and Ham and Cheese 'Lunables.'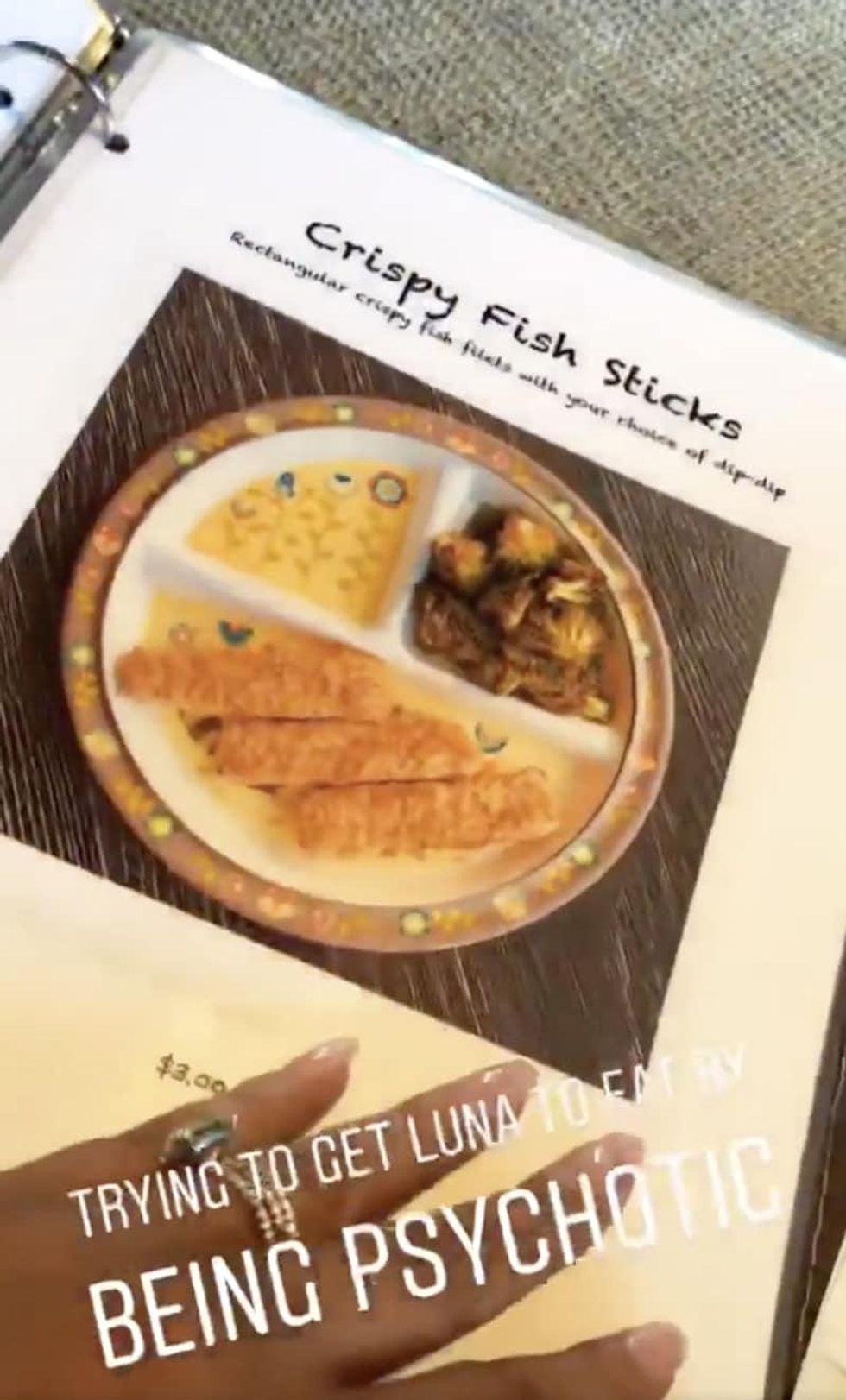 Needless to say, people are loving Chrissy's creativity (and her bargain)
Just one question: When are you opening a restaurant?