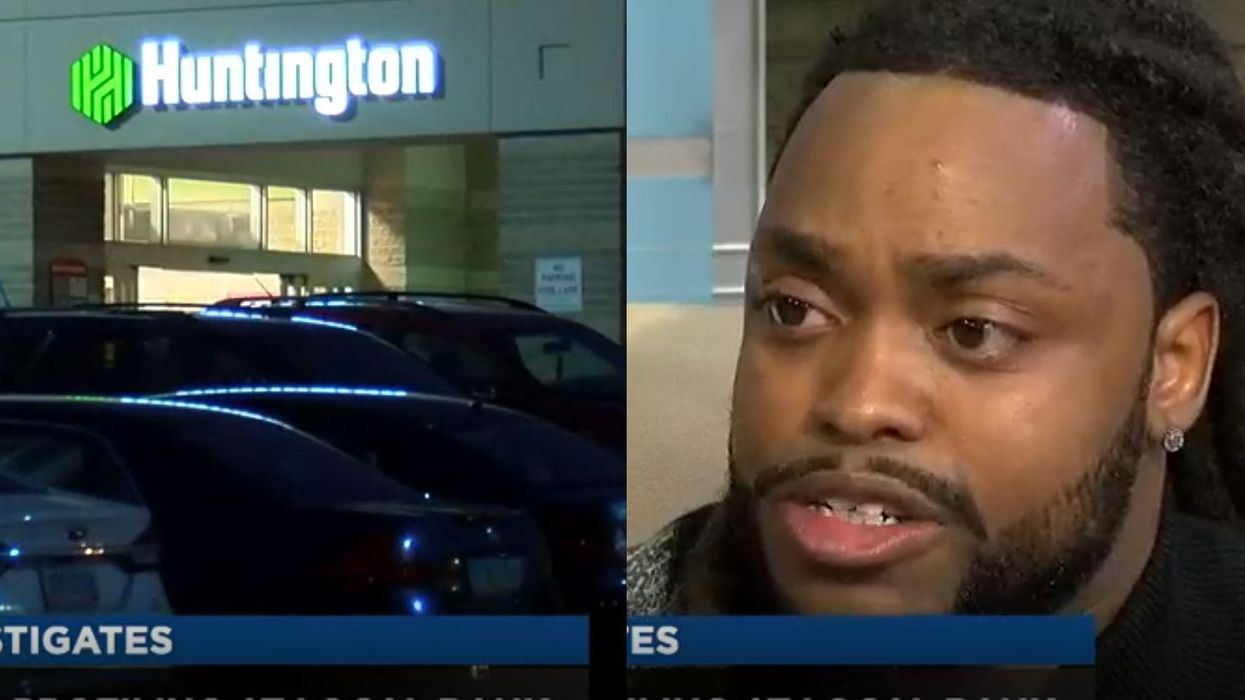 Cleveland 19 News
A man in Cleveland believes he was racially profiled whilst attempting to cash a check at a bank, after the police were called on him.
Paul McCowns was three weeks into a new job and decided to cash his first pay check in a Huntington Bank branch in Brooklyn, Ohio.
As is procedure, the bank requested two forms of identification, which he provided, Cleveland 19 News reports.
An employee went on to ask for a fingerprint, which is standard procedure if customers aren't part of the bank – which, in McCowns' case, was true.
However the situation went downhill from there, when bank employees started to question the legitimacy of the check. They called his employer, an electric company more than once in an attempt to confirm his employment, and when there was no answer, called the police.
He told Cleveland 19 News:
I get in my truck, and the squad car [pulls' in front of me, and says "Get out the car."
In the 911 recording the operator asks the employee, 'Does he know you called 911?'
'No,' the employee responds.
The police, who had been called by a bank employee, detained him until his employer confirmed that he worked for the company, and that he was paid the amount on the check.
McCowns, 30, is an African American man, and he blamed the bank's behaviour on racial profiling.
Brooklyn Police Chief Scott Mielke said Tuesday that since July, there have been at least 10 calls out to the Huntington Bank branch where McCowns was detained – and in all those cases they ended in arrests due to fraudulent checks.
A Huntington rep told Cleveland 19 News it 'takes responsibility' for contacting the police.
'We sincerely apologise to Mr. McCowns for this extremely unfortunate event.'
We accept responsibility for contacting the police as well as our own interactions with Mr. McCowns. Anyone who walks into a Huntington branch should feel welcomed. Regrettably, that did not occur in this instance and we are very sorry. '
McCowns said he felt the manager who called the police 'were judging' and he wants a policy change and more robust apology from the bank.
A spokesperson for the bank said they attempted to reach out to McCowns but they haven't returned their calls.