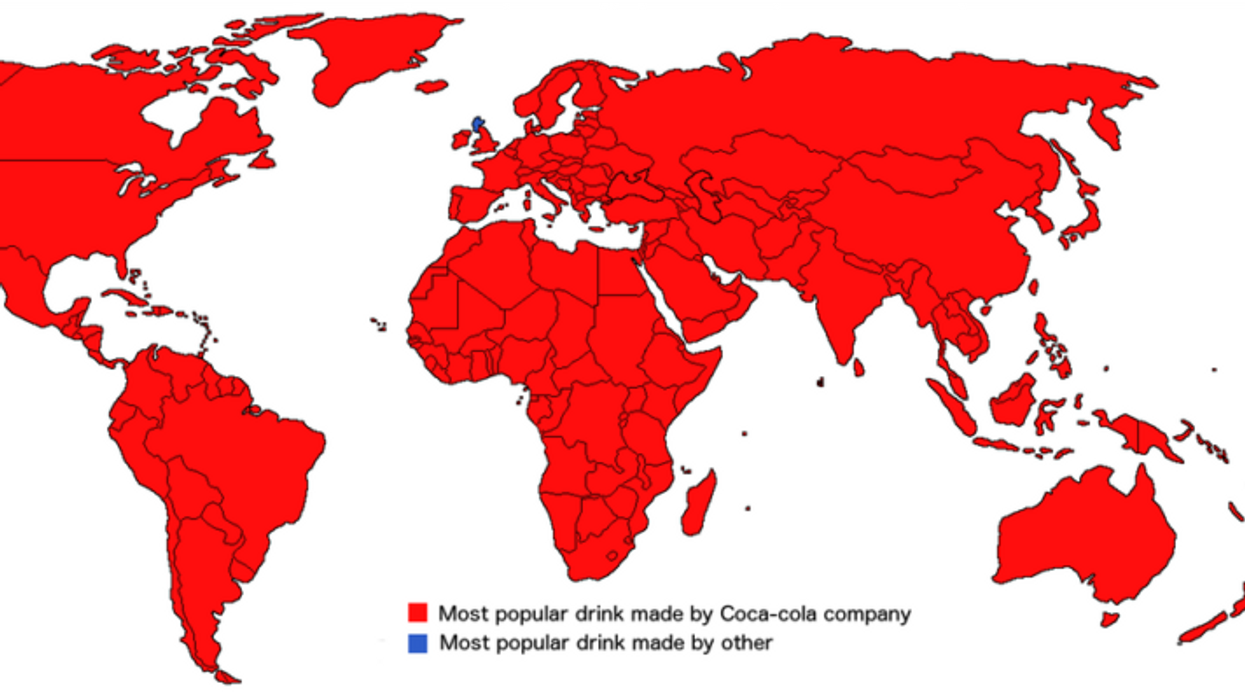 Reddit/ChiefEog
A special map of the world has been making the rounds online to people's delight – and confusion.
The map, which was posted on the MapPorn reddit page, is coloured almost entirely in red to depict all the countries where the most popular drink is made by the Coca Cola company.
Think Coke, Fanta, Sprite, Minute Maid, Powerade, Glaceau Smartwater to name a few.
There is just one country in the entire world where Coca Cola does not reign supreme, according to the map (which we have been unable to source).
Can you guess which one it is?
That's right – Scotland.
Right here:
Scotland, with its head held high, rejecting the status quo like a proper rebel...
...or not.
Quite a few people are questioning the map's accuracy.
One person said:
These drinks are definitely not allowed in North Korea though, right ?
Another person was equally doubtful:
The mistakes you did (Black and Caspian Seas, North Korea, Cuba) make me think this map is complete bs. No sources either
IRN-BRU, the soft carbonated drink originating from Scotland, tweeted the map out:
💅 https://t.co/fgh34zbsKC

— IRN-BRU (@IRN-BRU) 1502978194
Okay, so we'll take it with big ol' helping of salt.