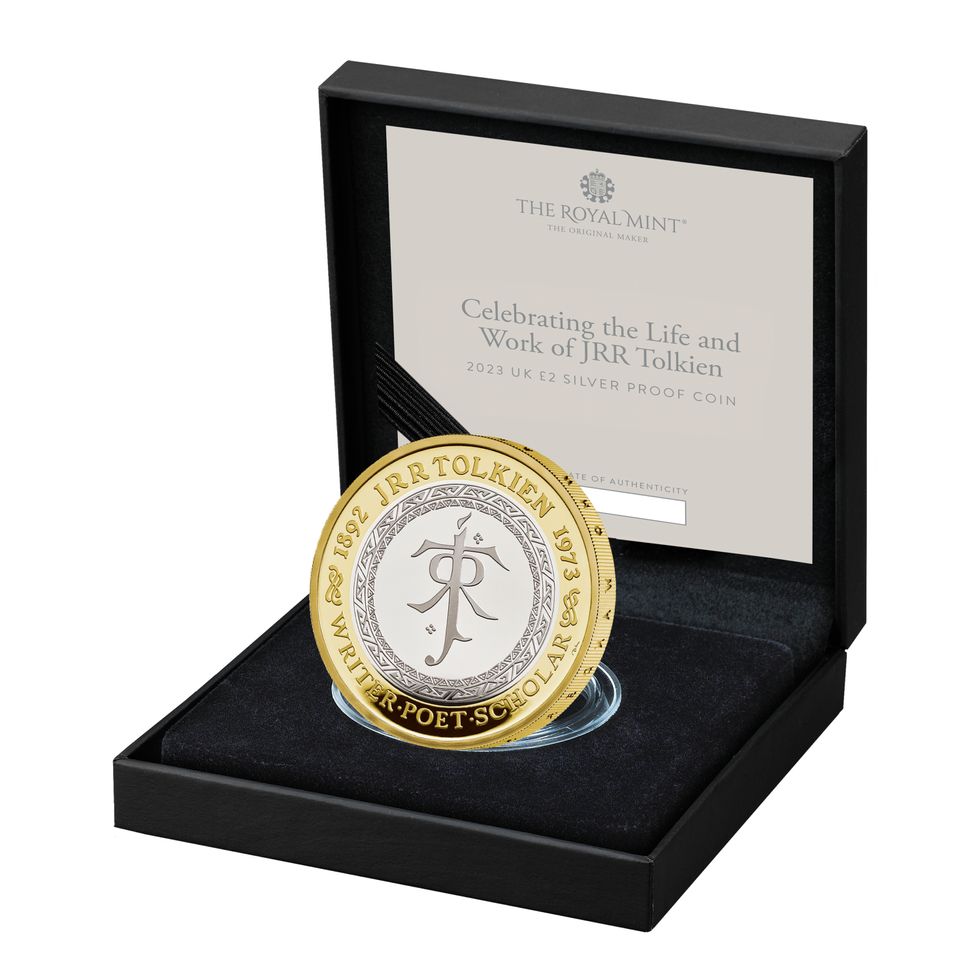 The Royal Mint has launched a £2 collectable coin to commemorate the life and work of The Lord Of The Rings author JRR Tolkien.
It features Tolkien's monogram at the centre, appropriately encircled by a ring of intricate runic patterns inspired by the writer's love of Anglo-Saxon scripts.
Around the edge, inscribed in capitals, are the words "Not all those who wander are lost" – a quote from the poem The Riddle of Strider in The Fellowship Of The Ring – the first volume from the writer's famous fantasy novel set in Middle Earth.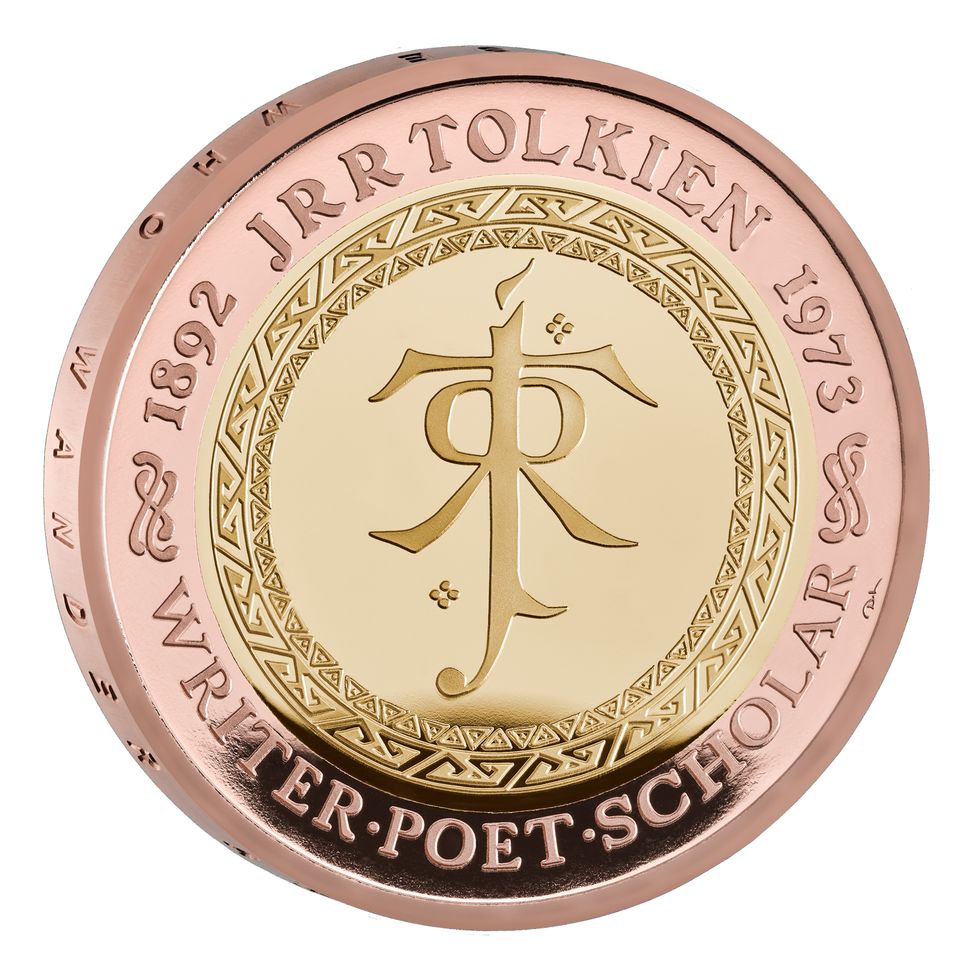 The Gold Proof version of the commemorative JRR Tolkien coin (Royal Mint/PA)
The coin, which was part of the Royal Mint's 2023 annual set of commemorative coins, is now available to purchase individually and is being released to mark 50 years since Tolkien's death.
Some 24,500 fans and coin collectors have already registered their interest.
Designer David Lawrence said: "JRR Tolkien's monogram is an elegant creation: a mysterious symbol redolent of alchemical signs and magical scripts.
"It also had a certain gravitas. I quickly saw that this had to be central to the design.
"Something ring-like and circular was obviously needed to contain and frame the monogram."
Rebecca Morgan, director of commemorative coin at The Royal Mint, said: "As one of the most eagerly anticipated collectable coin launches of the year, we are delighted to be launching an official £2 coin honouring and celebrating the life and work of JRR Tolkien."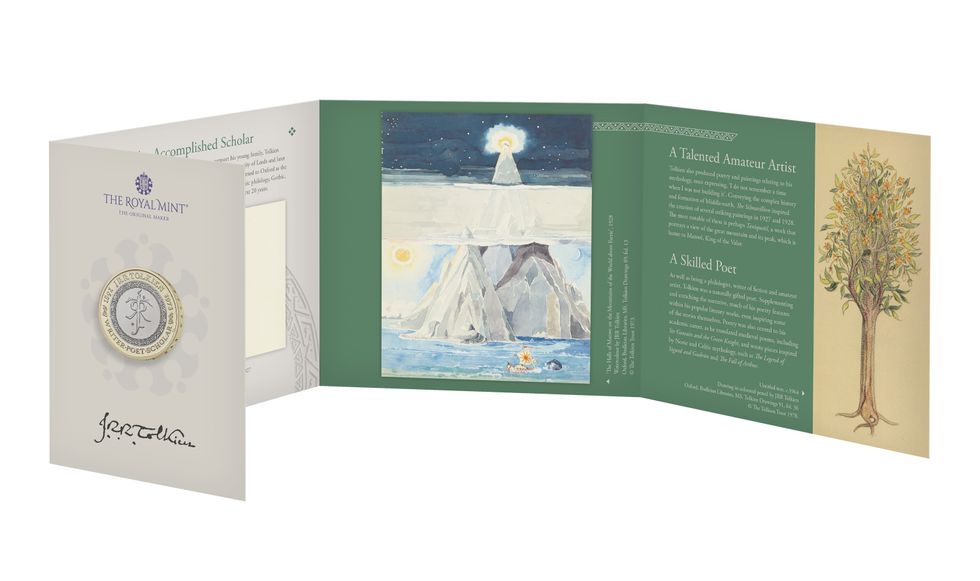 The £2 Brilliant Uncirculated coin pack containing the JRR Tolkien coin (Royal Mint/PA)
She added: "Our master craftspeople have worked carefully to create a coin which is a testament to arguably one of the greatest authors, poets, scholars, and philologists in our history."
Tolkien wrote The Hobbit and The Lord Of The Rings series and also worked as a poet, philologist and academic during his lifetime.
He died on September 2 1973.
The Lord Of The Rings has been translated into nearly 40 languages and is one of the best-selling books of all time, with more than 100 million copies sold.
It was also adapted into a film trilogy directed by Peter Jackson.
The £2 coin is available as a Brilliant Uncirculated for £12, as well as a Gold Proof coin costing £1,250, a Silver Proof for £77.50, and a Piedfort Proof Silver for £127.50.