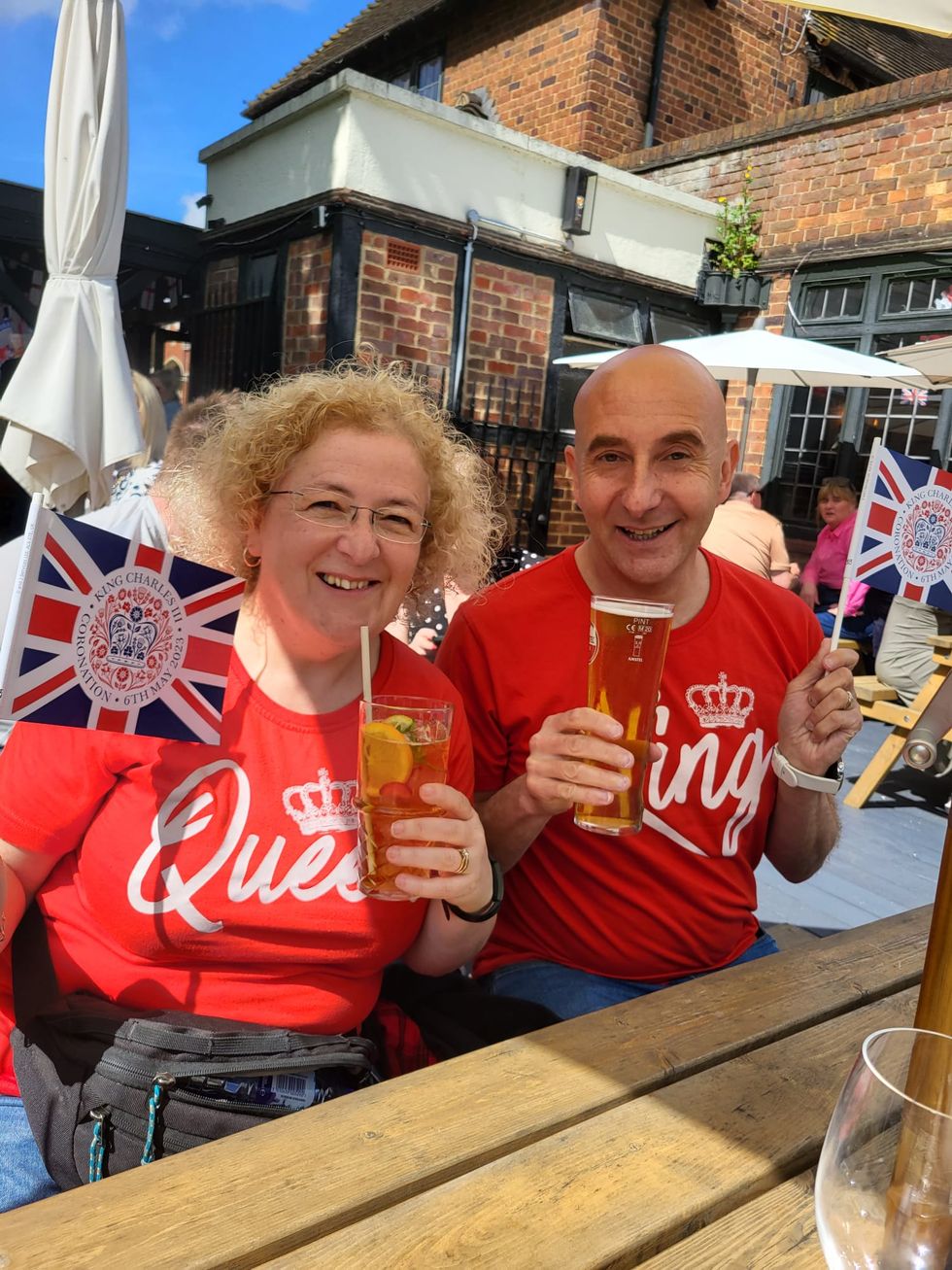 A nurse who was invited to the "electric" Coronation Concert as a coronation champion has spoken fondly of how everyone was "singing along" and cheering for the Prince of Wales when he gave his speech for the King.
Michelle Beaver, 51, and her husband Peter, 55, travelled from Liverpool to Windsor to attend Sunday's concert, donning red T-shirts adorned with the words Queen and King respectively, and holding flags given to them by volunteers.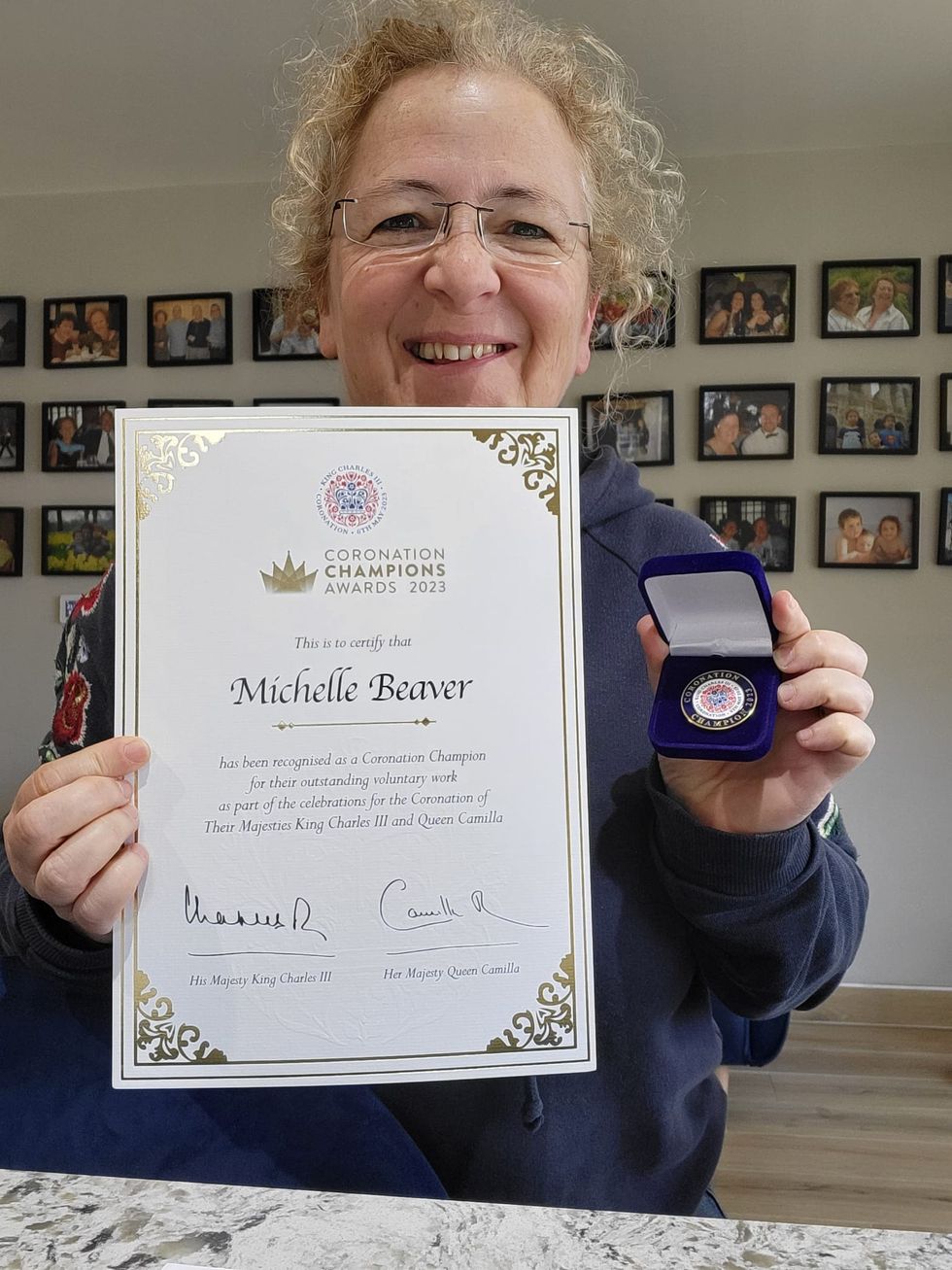 Michelle Beaver with her coronation champion certificate and pin (Michelle Beaver/PA)
Mrs Beaver was invited after being chosen as a coronation champion for volunteering with and fundraising for the Marie Curie Hospice in Liverpool for more than 10 years.
The coronation champion programme rewards extraordinary volunteers across the country who have contributed to their communities.
When asked by the PA news agency if the concert had lived up to her expectations, the cardiology nurse at Liverpool Heart and Chest Hospital said: "It was better.
"We had a better view than I realised we would have – we were near the front, which was amazing.
"The atmosphere was electric and everyone was so chatty, sharing where they travelled from to get here and it was such an honour to have been chosen as a coronation champion."
Michelle Beaver, 51, with her husband Peter, 55, who attended the coronation concert at Windsor on Sunday (Michelle Beaver/PA)
The star-studded event featured British band Take That, Italian tenor Andrea Bocelli, and US singers Katy Perry and Nicole Scherzinger, with the latter's rendition of Reflection from Disney's Mulan garnering high praise from Mrs Beaver.
"(Nicole Scherzinger)'s voice was absolutely amazing and I loved Lang Lang on the piano, although I would have loved if it was longer as I like his work.
"Andrea Bocelli was also fantastic."
She said that a performance from 13-year-old Lucy, the blind and autistic winner of Channel 4's The Piano, was well-received too, adding: "Take That was also great as they got the crowd going loads and everyone was singing along."
The Prince of Wales speaking at the coronation concert (Stefan Rousseau/PA) PA Wire/PA Images - Stefan Rousseau
Another highlight for Mrs Beaver was William's speech for his father, in which the Prince of Wales told the King: "Pa, we are all so proud of you."
"The cheers for Prince William, especially when he gave his speech, was just lovely," Mrs Beaver said.
"Throughout the concert, people were waving their arms and having lots of fun."
She said that walking up to the "impressive" castle was an experience she will not forget as it was her first time in Windsor.
"It's absolutely massive and the gardens are gorgeous.
"The graphics on the castle during the concert which were about the natural beauty of the world and the ones in the sky were also so impressive."
As part of her training for physical fundraising challenges such as treks, Mrs Beaver usually tries to do press-ups when attending events and made sure to do around 10 before the audience area got too busy.
"I did them with the stage in the background, and what a place to do them."
Despite not getting to meet Kate and William when they surprised people gathering on the Long Walk earlier on Sunday, Mrs Beaver used her camera to zoom in and "just about" see the family in the royal box during the show.
The Prince of Wales shaking hands with Mrs Beaver at the Marie Curie Hospice in Liverpool in 2019 (Michelle Beaver/Marie Curie Hospice) PA Media - Michelle Beaver/Marie Curie Hosp
However, the cardiology nurse met the King twice – at the Marie Curie Hospice in Liverpool in 2019 and then at a garden party at Buckingham Palace.
She said: "The first thing I noticed was that he was extremely charming.
"He also had a lovely handshake and such a warm smile."
Mrs Beaver watched the coronation on television and then invited some friends over for afternoon tea.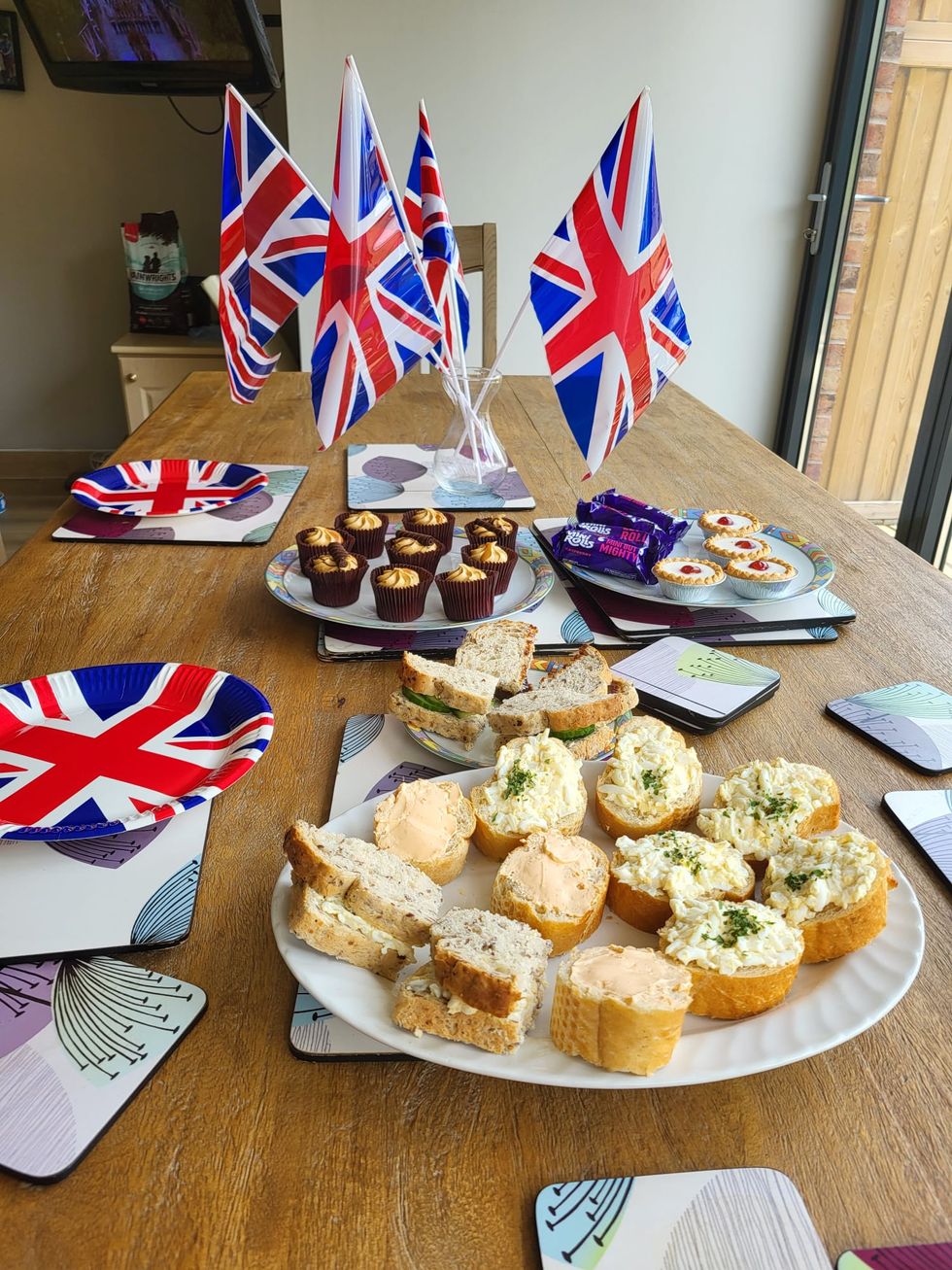 Afternoon tea Michelle Beaver held on the day of the King's coronation (Michelle Beaver/PA)
"The weather was lovely in Liverpool on the day and everyone was in such a good mood.
"It's bustling here at the moment because Eurovision is happening soon too – it's a double whammy."