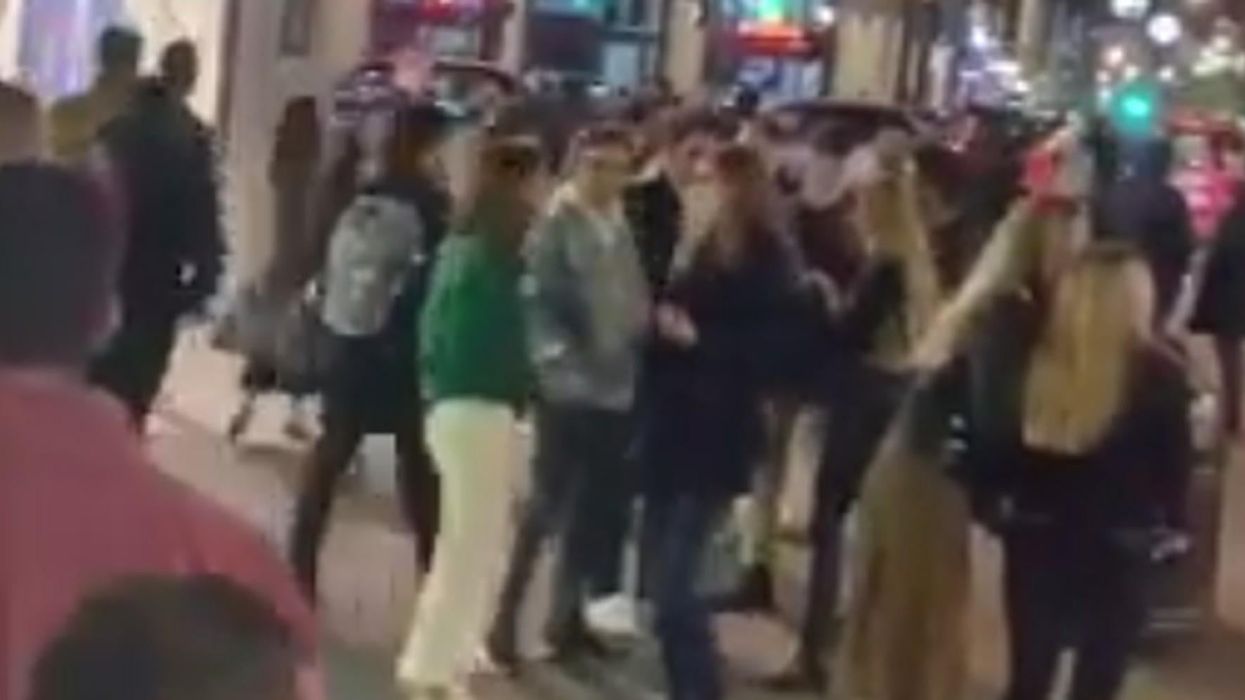 The UK is now facing fresh lockdown-that-isn't-a-lockdown restrictions.
But the new rules that have been brought in to apparently prevent the spread of Covid-19 are somewhat… confusing.
Especially given the fact a lot of problems could simply be solved by widespread, efficient testing.
Too bad that's not an option...
Instead, we've got a new '10pm curfew' that's come into play.
It means bars and restaurants now have to close at 10pm – a move the hospitality industry says is 'devastating' and has already led to the closure of some iconic venues.
This is meant to help slow the progress of a second Covid-19 wave.
However, a new video suggests the effect might be the opposite.
A clip posted by Kirsty Lewis, who works in the House of Commons, shows hundreds of people in central London on Thursday night.
"10pm curfew just meant everyone rolling out onto the streets and onto the tubes at the same time and it was the busiest I've seen central London in months," Lewis captioned the video.
It quickly went viral, with people asking how the government hadn't considered this as a possible outcome.
Particularly given the recent realisation that Rishi Sunak's Eat Out to Help Out scheme – which packed out restaurants – may have helped aid a second wave of Covid-19.
The reaction was extremely weary.
Sports fans had already spotted the pitfalls of the plan.
Conservative commentators were even critical of the policy, after witnessing the consequences of a 10pm closing time.
People were pretty angry.
Waiting with baited breath for the next great idea...