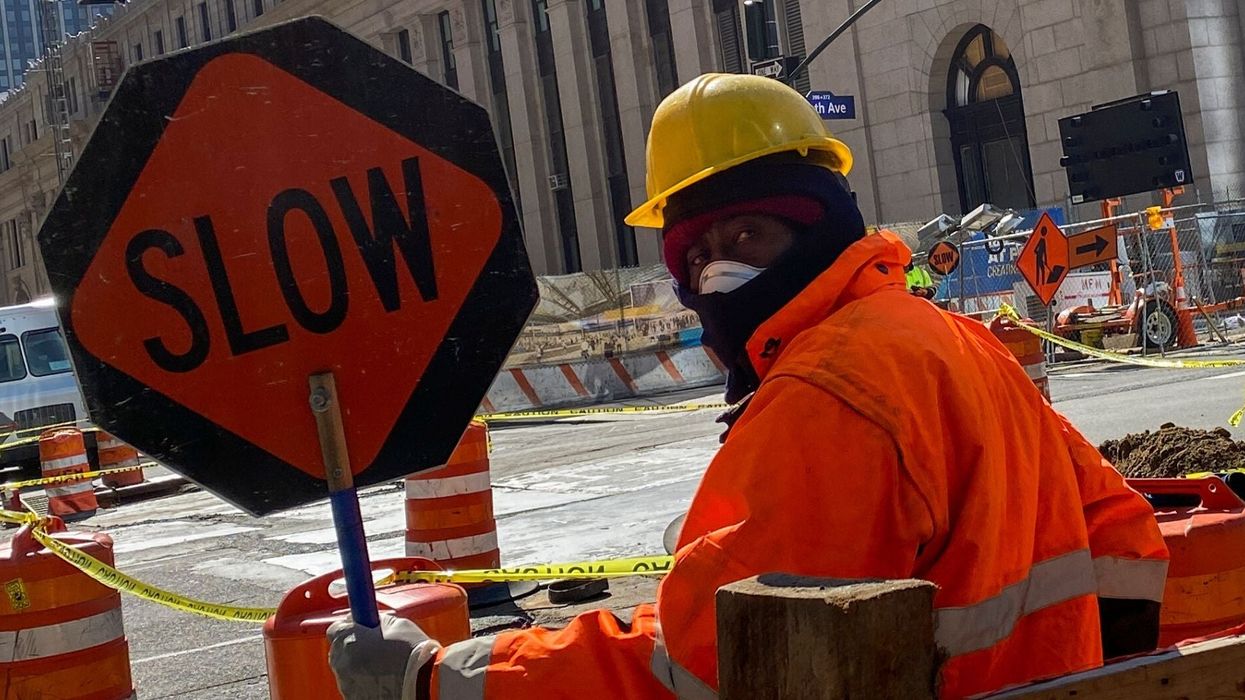 Eduardo Munoz Alvarez
Almost 60 per cent of Americans say they'd be unable to meet their basic financial needs in one month or less of quarantine, according to a survey.
The Society for Humane Resource Management (SHRM) surveyed American workers between 12 and 16 March.
One in five people said they'd no longer be able to afford rent, bills or groceries after just one week of quarantine.
Of this group, workers in jobs like construction and manufacturing were most concerned by the loss of income, followed by workers in the service industry.
The research was published shortly before President Trump signed off on a $2tr dollar emergency aid package aimed at helping workers, small businesses and industries through the coronavirus disruption.
But the findings shine a light on how many Americans are forced to live paycheck to paycheck.
A fifth of small businesses told SHRM that if their town or city were put under quarantine they'd only be able to pay their workers for one week or less.
Half said they wouldn't be able to support their employees for a full month.
And, shockingly, a quarter of the American workforce said they hadn't been told anything about how their organisation would be responding to the coronavirus outbreak.
SHRM CEO Johnny C Taylor said:
This new data underscored that the pandemic is, in many ways, more challenging than the 2008 financial crisis. There are tough times ahead for all.
A sample of 492 working Americans were surveyed in order to collect the data. The results were weighted in order to reflect the US adult population.