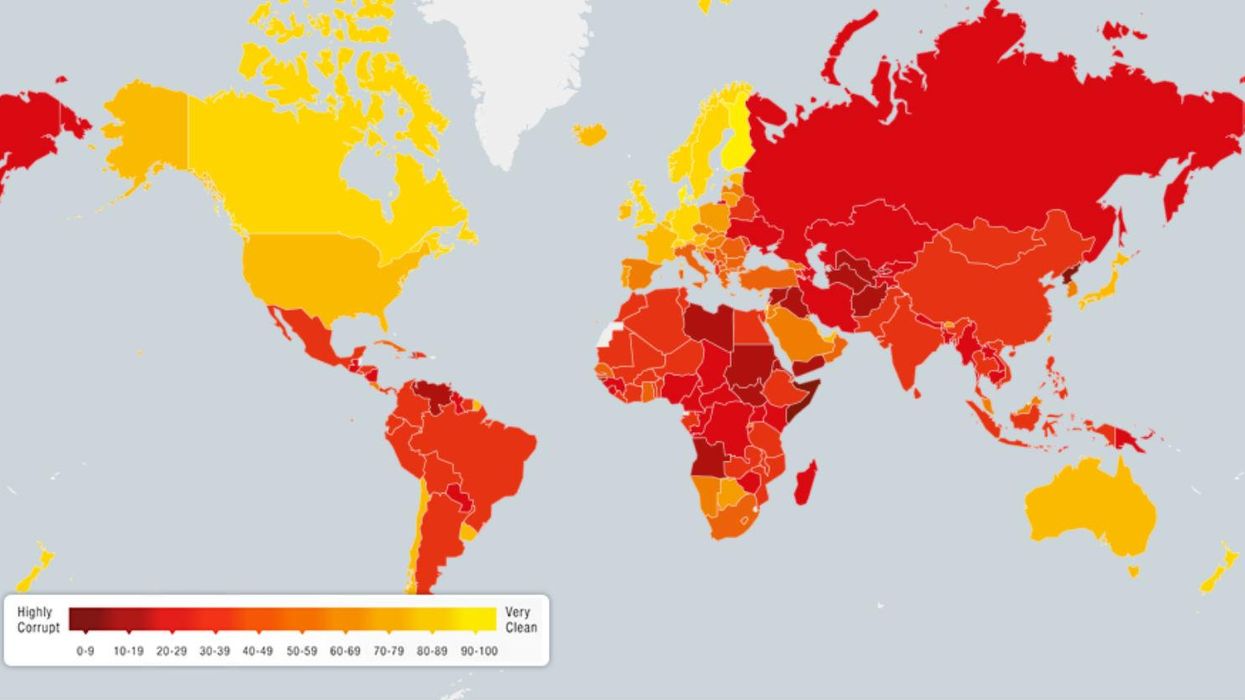 David Cameron is welcoming world leaders to London this week ahead of the first global anti-corruption summit.
While he has already slightly jeopardised it by being caught with his mic still on telling the Queen that Nigeria and Afghanistan are "possibly two of the most corrupt countries in the world"...
...everything else appears to be going to plan.
There is even more interest in the conference than previously expected thanks to the Panama Papers revelations (which named 1,924 British companies, foundations and trusts as Mossack Fonseca clients.)
The Corruption Perceptions Index 2015 ranked 169 countries for corruption, finding that the two countries tied with a score of eight out of 100 - North Korea and Somalia. Afghanistan came in third:
The Transparency International index is calculated using 12 different data sources from 11 different institutions that capture perceptions of corruption within the past two years.
The UK came joint tenth in terms of the least corrupt countries, a title claimed by Denmark overall with a score of 91 out of 100.
Brazil and Lesotho declined the most in the index, by five points each, in Brazil's case partly due to the unfolding Petrobras scandal which lead to riots in the country.
In terms of what the world looks like by index score, the below map shows that African and Asian countries are typically more prone to corruption, at least by this year's scores.
You can also view an interactive version of this map if you wish.
And here's how the scores have changed since the 2014 index, which shows that South America has shown the greatest decline of all continents.
You can also view an interactive version of this map if you wish:
Explore Transparency International's full Corruption Perceptions Index map below: