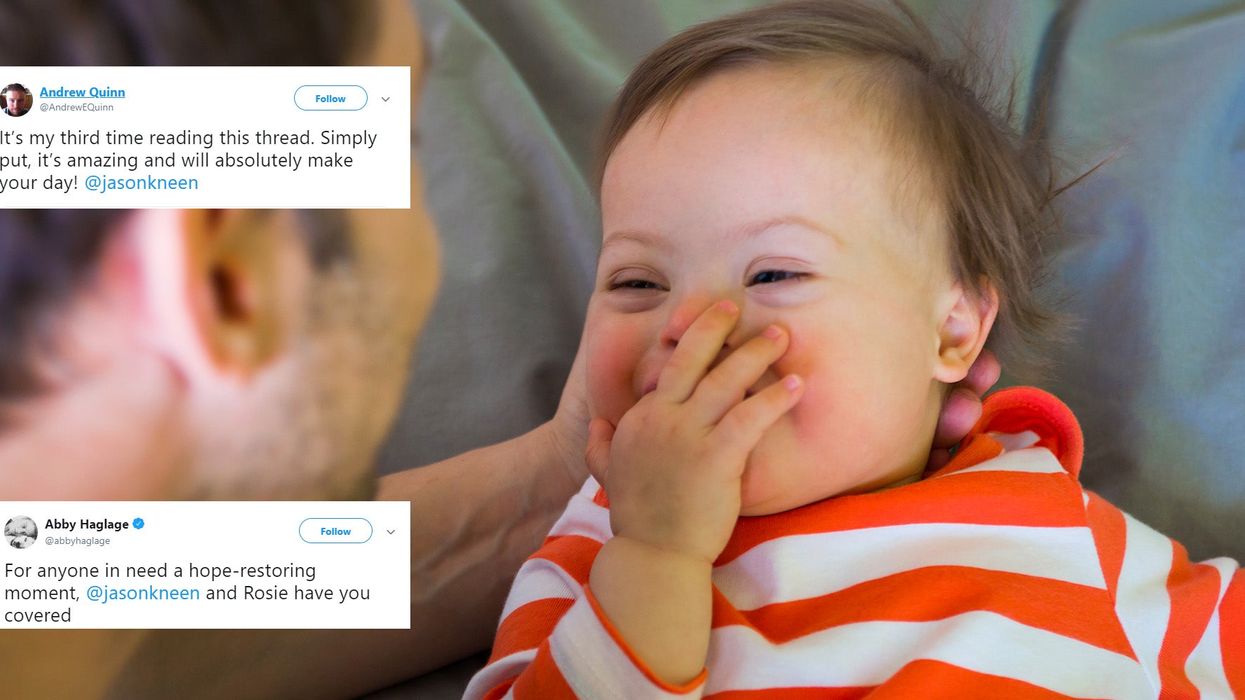 Getty Images/iStockphoto
A truthful and heartwarming tweet by a father who acknowledged the "initial shock" of finding out his daughter had Down's Syndrome has gone viral, with over 85,000 likes and hundreds of inspirational comments.
Jason Keen, from Wiltshire, started a thread about his daughter Rosie with the simple question: "My child has Down Syndrome, what can I expect?"
"This. 100% this," he follows up, sharing a picture of his toddler daughter smiling ear to ear.
The father of five continued posting adorable pictures of his young daughter, candidly discussing how he felt about Rosie having Down's Syndrome. He wrote:
I was totally NOT ready for a child like Rosie. It was a shock when she was born and I'm ashamed to say I didn't take it well initially.

Part of that was the matter-of-fact process that happens where you're bombarded with documentation and booklets and basically "manuals" on "what's wrong and going to go wrong with your child"

It's devastating to hear how your child's life has already been predicted and mapped out. All children are different — how can ANYONE predict their future?
The adorable thread documents the health battles that Rosie "bravely fought" through – including a not-so-pleasant spell of pneumonia – as well as how Keen's mindset has changed since first finding out she had Down's Syndrome. It makes for an incredibly moving and beautiful read.
The inspiring thread lead many other parents of children with Down's Syndrome to share their experiences and moments of joy, expanding the so-called "DS family". Dwayne "The Rock" Johnson even chimed in.