David Cameron is on holiday again.
Six days after he came back from a family break in Portugal, the prime minister has headed off to Cornwall with his wife Samantha and their children.
Their holiday in Polzeath comes at a time when Britain is on the brink of arming Kurdish troops to combat Islamic State fighters in Iraq.
But Cameron says he can help manage the situation remotely, perhaps even from the beach.
"Wherever I am in the world I am always within a few feet of a BlackBerry and an ability to manage things should they need to be managed," he said yesterday.
At least we can be thankful he hasn't started pointing at fish.
Although holding coffee cups vacuously might be worse.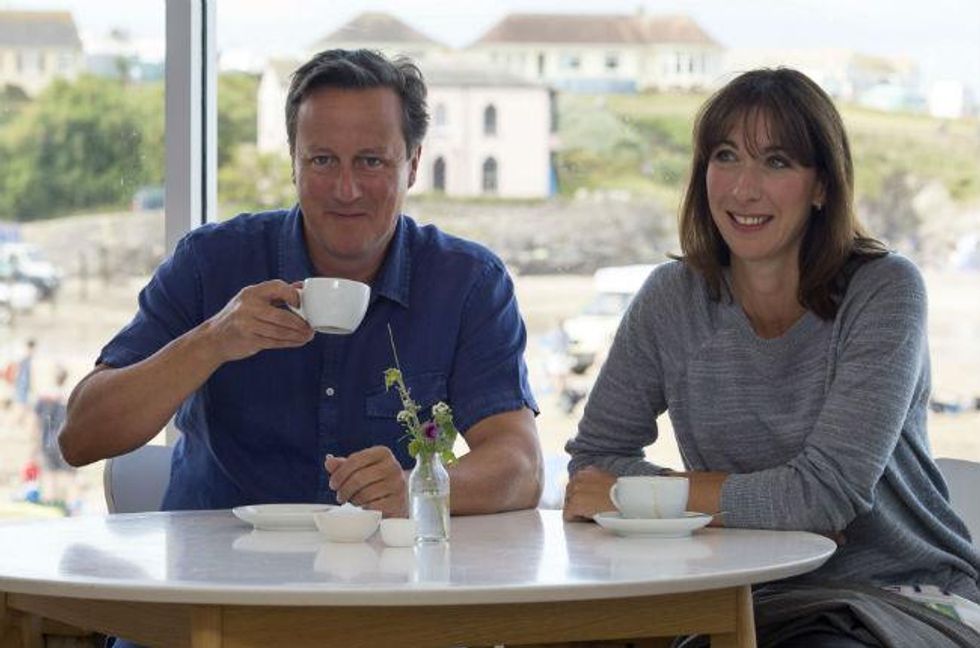 (Pictures: PA/Getty)