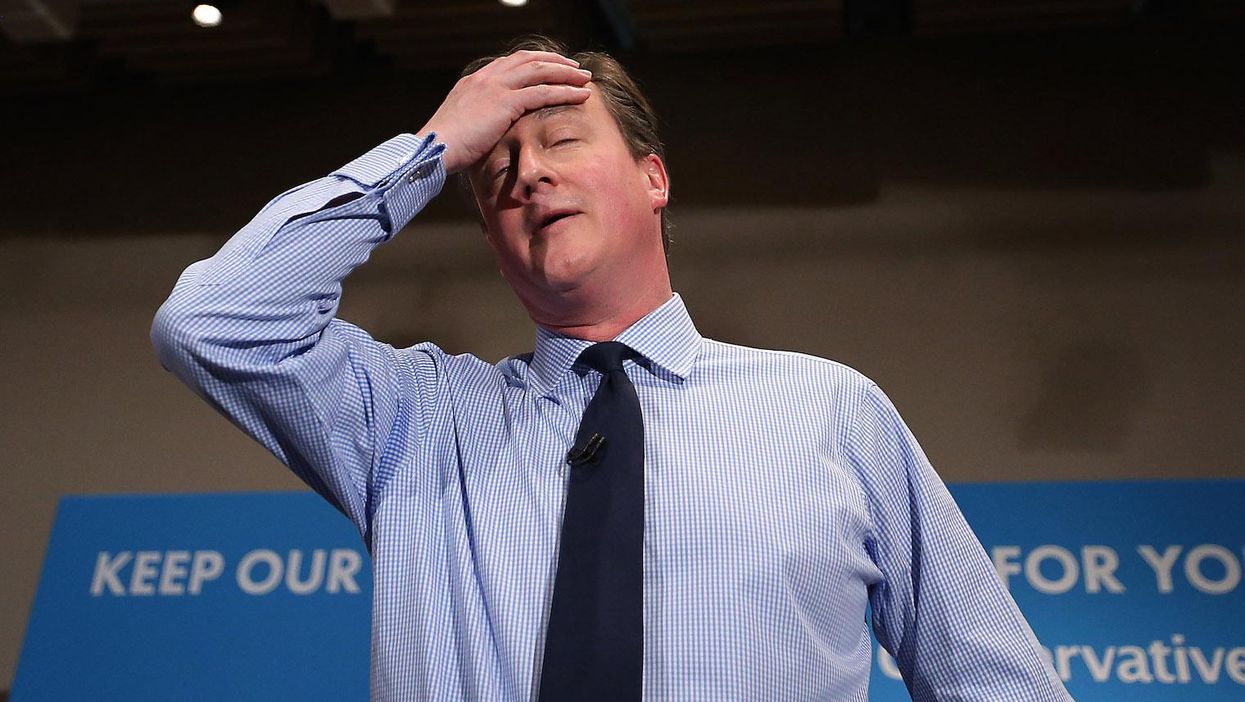 Does this read as familiar?
I love ~insert location~, from the ~insert landmark~ to the ~insert another landmark or policy point~, this county is one of the many jewels in Great Britain's crown.

This week is English Tourism Week and it is a time to celebrate all that our country has to offer. But it's also a chance for us to build on that.

Let me give you one shocking fact: for all the money that is spent by international tourists in our country, half is spent in London.
If it does, you may have been reading, well, one of many local newspapers recently.
David Cameron has been caught out supplying generic columns to local media, only substituting a few words here and there to try and persuade the audience of his sentiment.
Take a look at the evidence:
Exhibit E, 11 March, York Press:
This was first reported by the Yorkshire Post, who refused to publish the piece given to them by the Prime Minister's press office, which in their view was:
Very formulaic, lacked empathy and only made passing reference to the misery caused by the Yorkshire floods.
They then documented the similarities in the piece: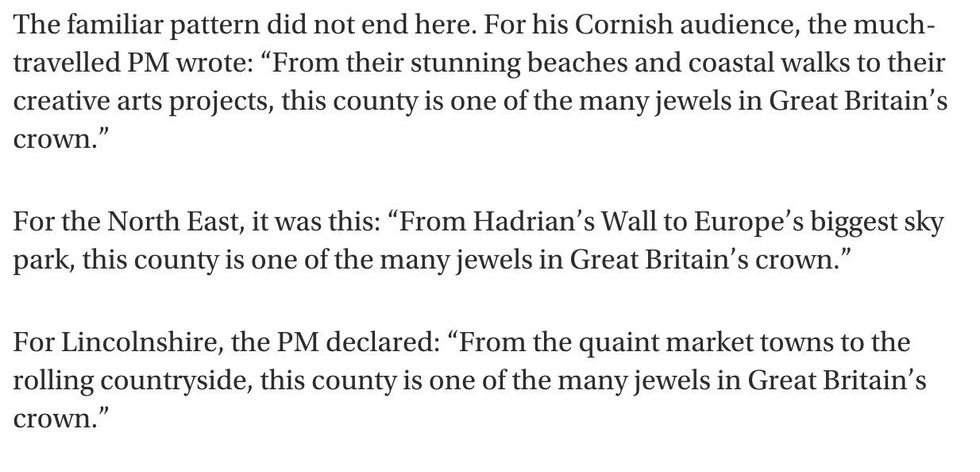 The publication wrote an open letter to Mr Cameron following the floods in January which devastated the North of England and Wales last year, challenging him to:
Answer a series of key questions on flooding policy – and how he intends to provide this region with the level of investment currently afforded to the South.
To which he is yet to reply. The full piece, which discusses the Northern Powerhouse in frank terms, is definitely worth a read.
Meanwhile, please let us know if you have seen any bylines from Mr Cameron appearing in your local media, proclaiming "I love ~[county]~".
Number 10 did not immediately respond to indy100's request for comment.