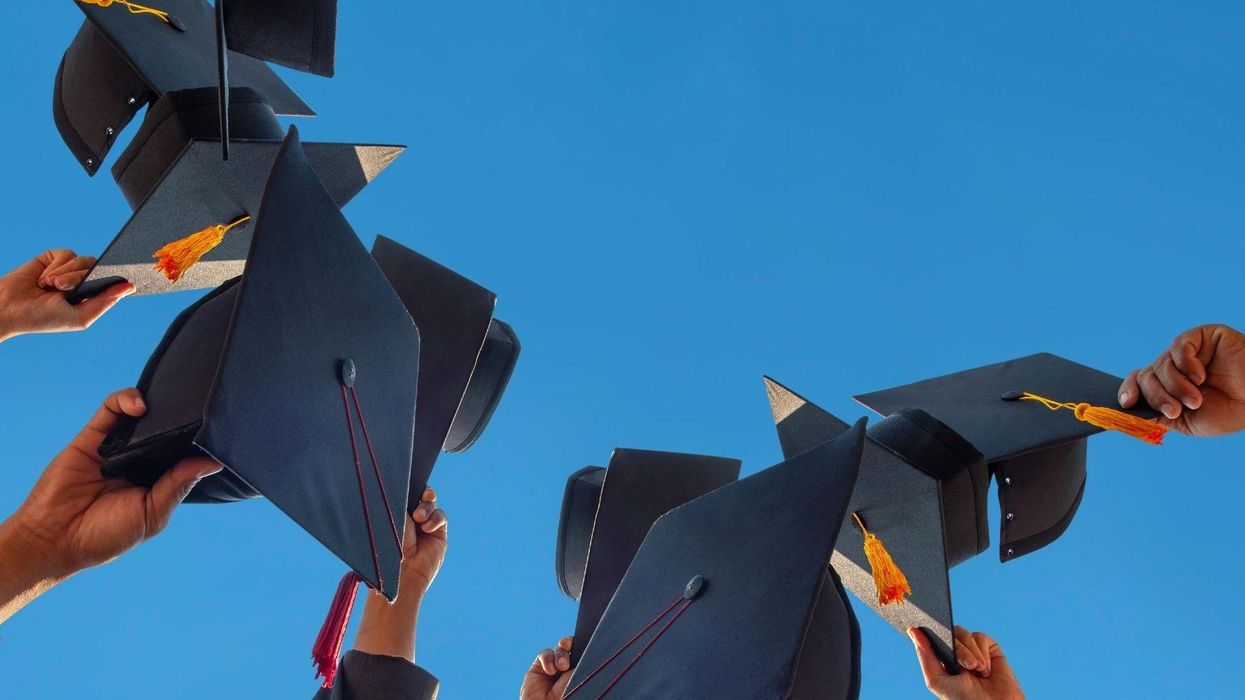 iStock
The parents of two boys, Odin Frost and Jordan Granberry, were told their sons would never walk and would live in a "vegetative state" if they survived their early years.
They were given 2 per cent survival rates when they were born with brain damage, but proved doctors wrong as they grew up together as best friends in Tyler, Texas.
This month, the two 18-year-olds bagged their high school diplomas together and recreated their childhood picture, taken 15 years earlier, to mark the occasion.
An adorable photo shows them on their very first day at school, aged three, sharing a seat on the day they first met at Wayne D. Boshears Center for Exceptional Programs.
Odin's proud parents said the near-identical shots reminded them of how far their son and his best friend had come. They shared the images on Reddit, after realising the similarities between the images, and were immediately flooded with lovely messages from more than 100,000 strangers.
"Their very first day of school, they were put in the same classroom," Tim Frost, Odin's dad, told CBS News this week. "They pretty much had this immediate bond. Neither one of them could speak, but wherever the other one was, they were always together."
Odin's mum Deanda experienced preeclampsia when she was pregnant, he was born three weeks premature and he suffered a bleed on the brain.
Doctors at the time were unable to give him a diagnosis but told his parents he wouldn't walk or talk, would experience brain problems and his cognitive functions would not exceed the average seven-year-old.
Meanwhile, Jordan had a blood infection before he was born, and his brain was deprived of oxygen, causing him permanent brain damage.
Both boys walked – Jordan took his first steps recently, just before he turned 18 and Odin when he was five.
Frost added: "When my son started walking and Jordan didn't, they had this connection still. My son would try to stand up and push Jordan's wheelchair and stand beside him at all times and sort of defended him."
"They had a cool little non-verbal communication," he said, explaining that the boys connected by playing music at school.
Odin uses a wheelchair for long distances, has non-verbal severe autism and doesn't speak very much, but has an understanding of what is going on around him.