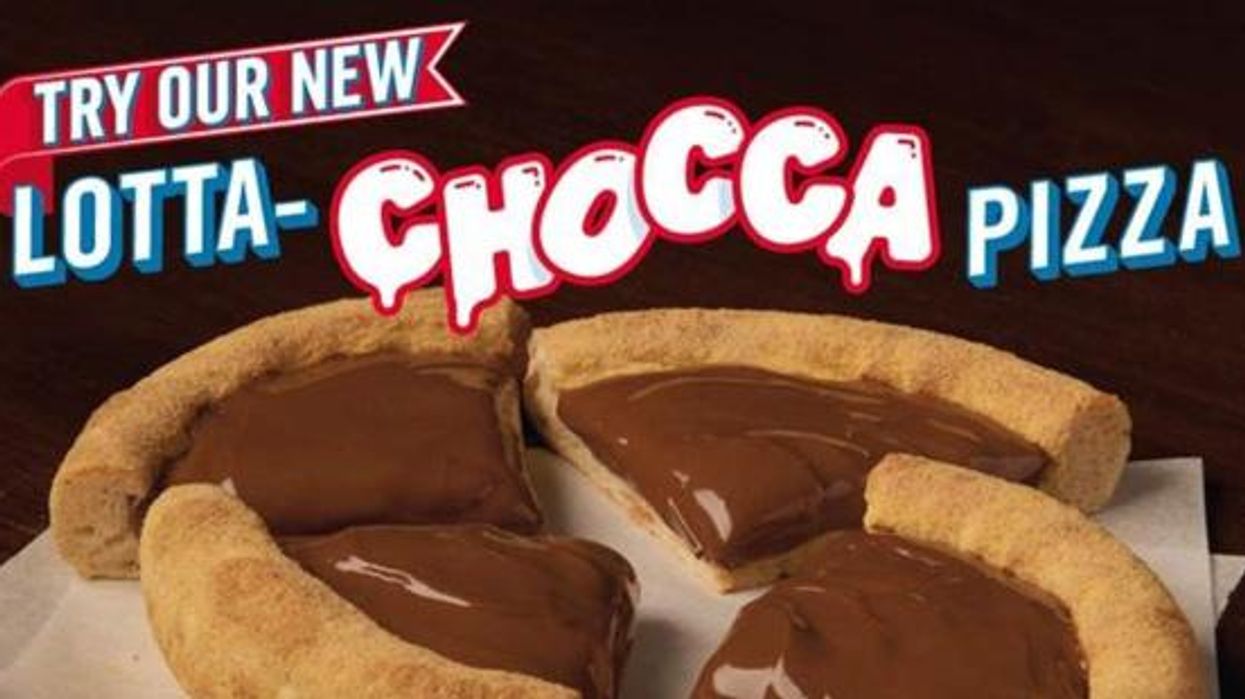 Domino's
Pineapple has long been top of the controversial pizza topping list, but Domino's may just changed that.
A new addition to the Domino's menu is here, and it's a chocolate pizza.
The dish, known as the Lotta-Chocca pizza, is driving social media into a frenzy.
While dessert pizzas are something that have been in Italian restaurants for a while, the launch means you can get pizza delivered to your door quickly and with change from a fiver, so we can't really complain there.
The pizza is made using a 'traditional' Domino's dough base, but instead of cheese and tomato it's topped with melted milk chocolate.
Because there's no such thing as a free lunch, the pizza is gloriously unhealthy, totaling 204 calories per serving, or 816 for the whole thing (it serves four, but doesn't have to).
The dessert is cheap however, only £4.99 a portion, and can be added to other deals for only £2.50.
People are already very, very, excited about the chocco-pizza.
More: This hero just leaked discount codes for every Domino's in the country