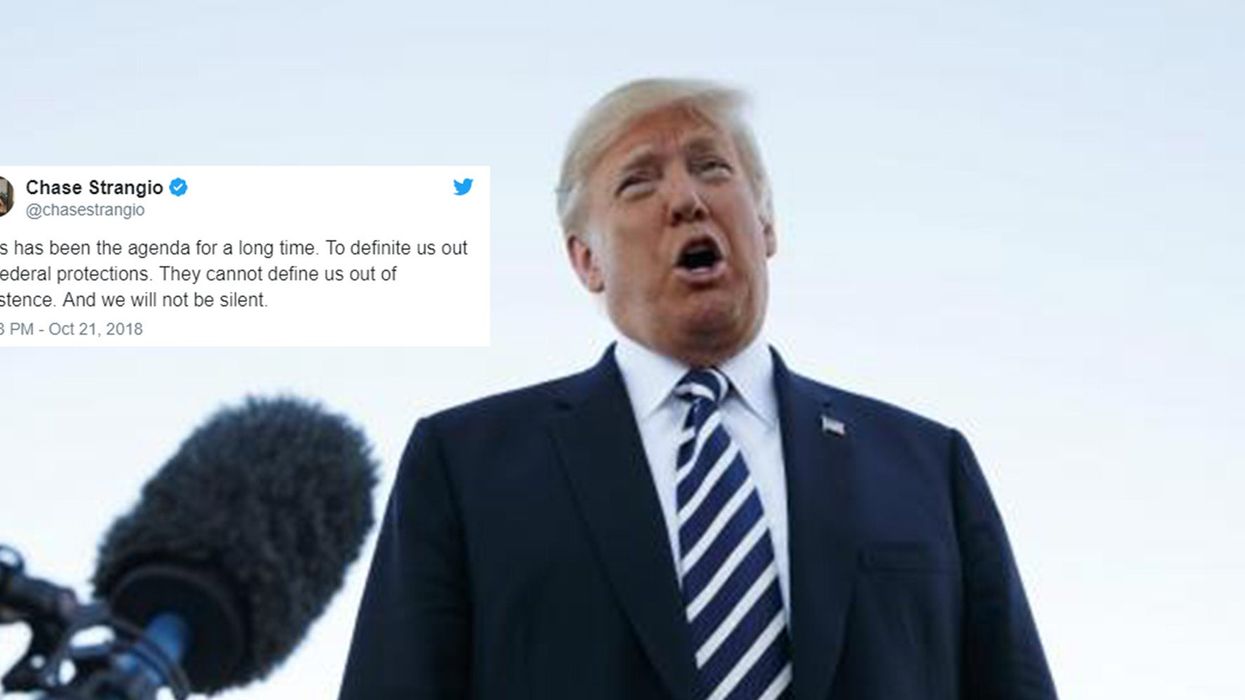 Getty Images
The Trump administration is considering stripping transgender and nonbinary people of official recognition by defining gender as determined by genitalia at birth.
According to a report by the New York Times, the Department of Health and Human Services is currently circulating a memo that would set up a strict, legal definition of sex under the federal law that states no citizen can be discriminated against on their gender, which is assigned at birth.
The law could impact the lives of 1.4 million transgender and nonbinary Americans as it effectively eradicates the identities of those whom identify as transgender, with a more narrow definition.
That definition would be as either male or female and that definition would be entirely unchangeable, the Times reported.
The Obama administration loosened the legal concept of gender in federal programs, including in education and health care, recognising gender largely as an individual's choice.
In an interview with the Times, Catherine E. Lhamon, who led the Department of Education's Office for Civil Rights during the Obama administration, said:
This takes a position that what the medical community understands about their patients — what people understand about themselves — is irrelevant because the government disagrees.
This is the latest, and potentially most ridiculous, in a long line of attacks on the LGBTQ community propagated by the dogmatic Trump administration. For example pulling LGBTQ representation from the 2020 census, and attempts to ban transgender people from serving in the military to name a few.
After the news broke on Sunday 21 October, trans activists spent the day posting to social media with helpful links to charities and activist organisation to get involved with.
Suffice it to say, people are justifiably horrified at this backwards-facing law. Here's how you can help:
If you shared the NYTimes article today in disgust, maybe also consider donating to @TransLifeline, which offers mi… https://t.co/RwvZLTF66F

— Dan Ozzi (@Dan Ozzi) 1540153595