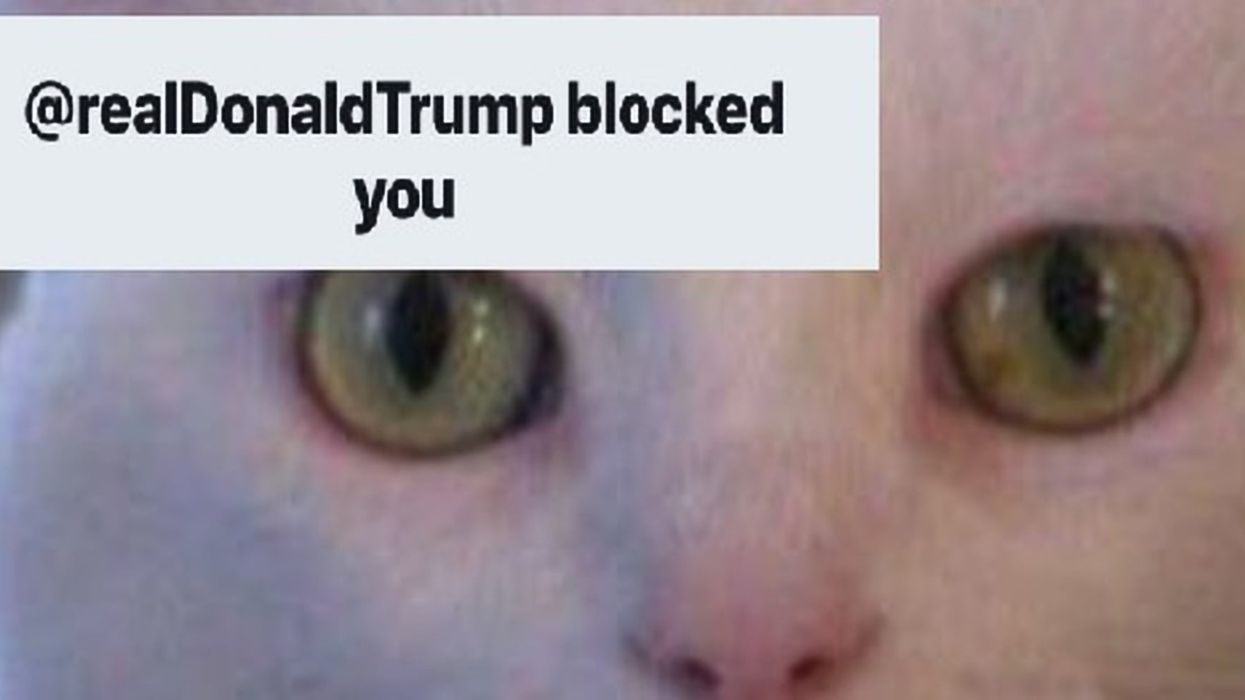 Twitter / @BitchestheCat
Donald Trump's behaviour on Twitter is somehow one of the most fascinating, but also depressing, things about the internet.
Yet out of all his tweets and retweets, from accusations of racism to bullying, this is perhaps one of his oddest moves yet.
The president of the United States of America, yes, the "stable genius" himself, appears to have blocked a user posing as a cat. No, your eyes aren't deceiving you. You really did read that correctly.
Twitter user @BitchestheCat, who is posing as a cat called Bitches, supposedly from Wisconsin, claims to have been blocked by the president.
After tweeting to allege that they had been blocked by Trump, the story went viral. Many people asked what the cat had done to be blocked, so it responded by posting a link to every tweet it has ever sent to the president. Over many months, the "cat" had frequently criticised Trump's policies and actions - which the thin-skinned president must have objected to.
In May a New York judge ruled that the president's account, and those of other government officials, are public forums. This means that blocking Twitter users for their views violated their right to free speech under the First Amendment of Constitution.
Therefore Trump blocking a cat is not only ridiculous, but could also be violating the US constitution depending whether he pressed the block button before or after this new ruling.
More: Eric Trump tweeted about 'disloyal people' and it backfired in the best way possible