Twitter/ Larry W Smith/ EPA
When it comes to Donald Trump Jr, it's safe to say that the apple really doesn't fall far from the tree.
On Friday, the president's son retweeted a video posted by Arthur Schwartz, an associate of the former White House director of communications, Antony Scaramucci, which showed a golfer with a CNN logo superimposed over his head being aggressively run over by a golf cart, the driver of which had been doctored to look like Trump. The clip also features audio of the president speaking at one of his many rallies, yelling "go home to mommy".
The caption to the tweet by Schwartz read "Spotted: Jim Acosta playing golf earlier today."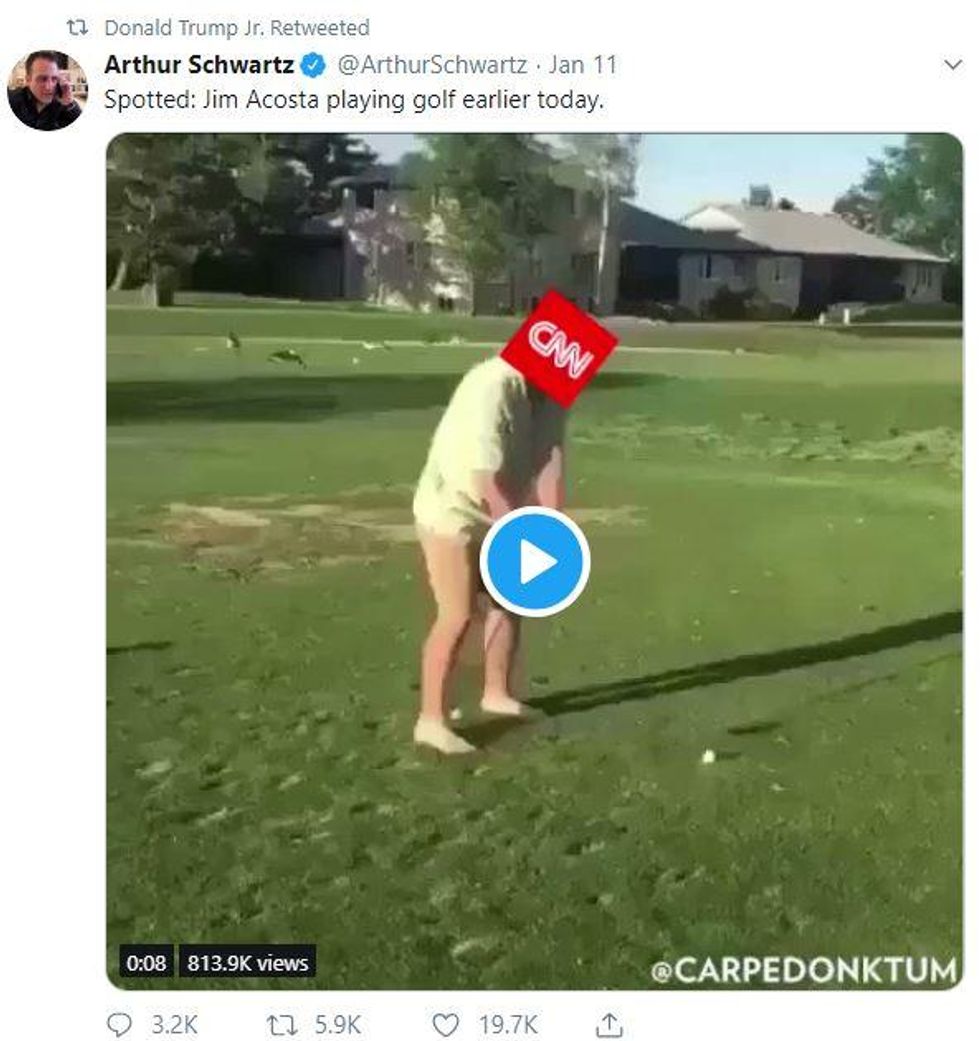 Picture: Twitter/ Screengrab
The clip has since been viewed more than 800,000 times on Twitter and appears to have originated from the pro-Trump account @carpedonktum.
This came shortly after Trump Jr had retweeted his father who had attempted to mock Acosta for sharing a video of himself visiting the existing wall on the US/Mexico border.
It's no secret that Trump has a huge dislike of CNN and Acosta, having frequently called them 'fake news' and even temporarily revoked his White House credentials after being accused of assaulting an intern during a heated press conference in November.
Trump Jr has been on something of an anti-CNN retweet rampage, sharing seemingly anything he sees that discredits the network.
I'm shocked that CNN would do that... Said no one ever! https://t.co/43eWpmru2r

— Donald Trump Jr. (@Donald Trump Jr.) 1547242095