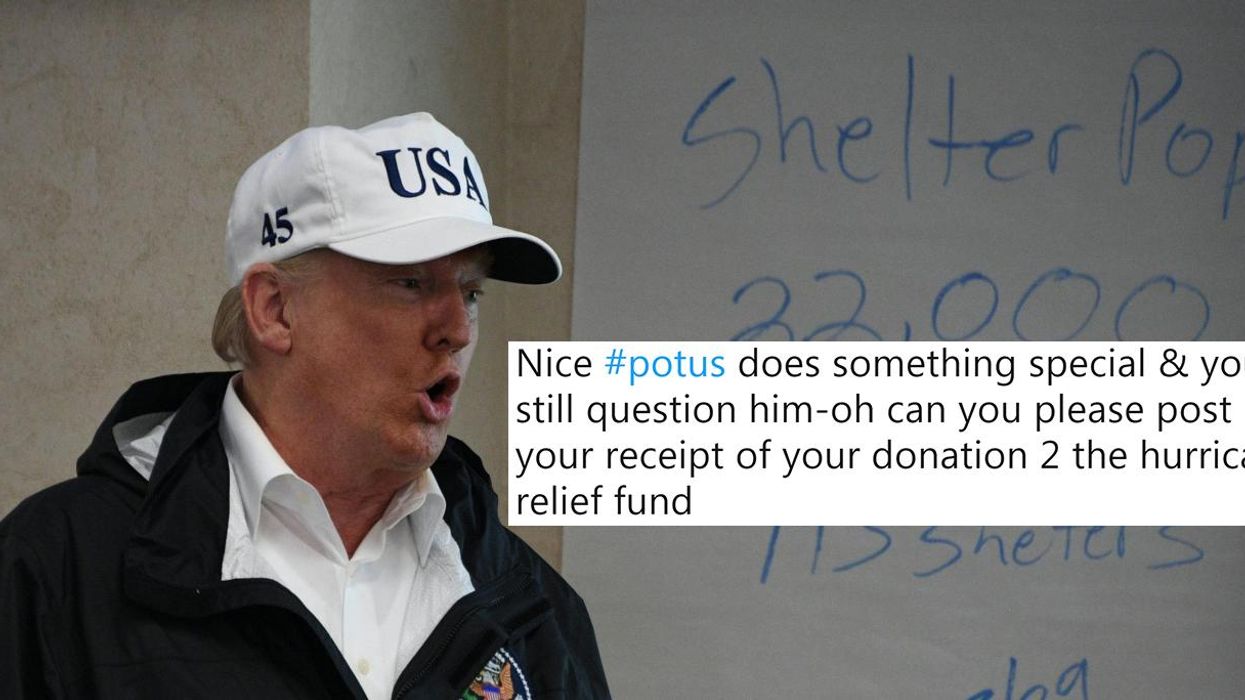 Getty Images
President Donald Trump has pledged to donate $1 million to the Hurricane Harvey relief fund.
A pledge that has been widely reported by multiple news agencies, regardless of what anyone on the internet is saying.
Questions are being raised about where the money will be sourced, and which charitable funds will be benefiting from it
Initially, it was thought that the money would come from Trump's own sizable fortune or his charity The Trump Foundation.
And despite the press enquiring as to where the money will be going, we're still none the wiser.
White House Press Secretary Sarah Huckabee Sanders told reporters during a recent briefing:
He [Trump] actually asked that I check with the folks in this room since you are very good at research and have been doing a lot of reporting into the groups and organisations that are best and most effective in helping and providing aid, and he'd like some suggestions from the folks here and I'd be happy to take those.
What should have been a straight-forward donation has already turned into a 'will he, won't he?' situation, and a number of people are not happy.
Among them is Twitter user Shauna (@goldengateblond), who has her own doubts over Trump's pledge.
The tweet soon attracted a lot of attention, garnering over 500 retweets and over 2000 likes at the time of writing.
Nearly everyone was in full support of her criticism of the President, but one Trump supporter took exception and challenged her protest.
So Shauna did exactly that. She shared her donation receipts to Austin Pets Alive and Houston Food Bank.
It certainly went down well with her following:
If like Shauna you would like to help those affected by Hurricane Harvey, you to can donate money to the relief fund or to the two charities Shauna contributed to; Austin Pets Alive! and Houston Food Bank.
More: The difference between Donald Trump and his predecessors, in four photos