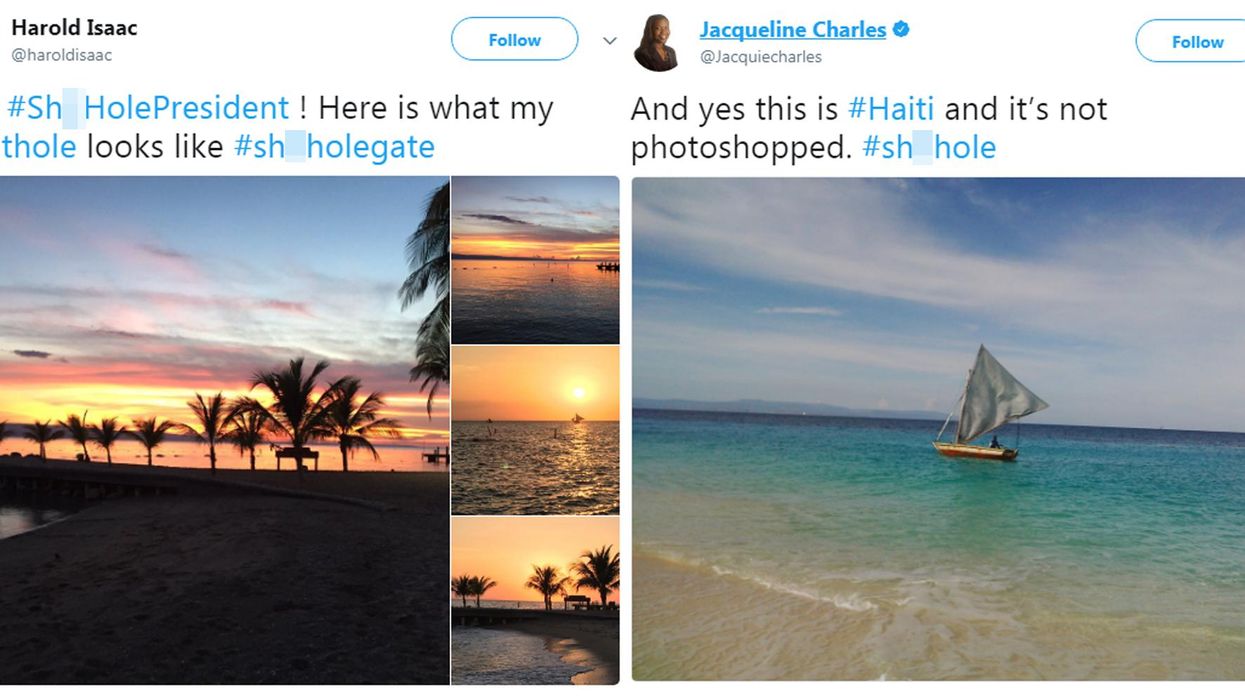 Donald Trump has sparked a backlash from citizens of El Salvador, Haiti and a number of African nations after allegedly labelling them "sh*thole countries."
This controversial statement from the President reportedly happened on Thursday during a meeting with congressional leaders.
It has been suggested that lawmakers had considered introducing projects that would help immigrants from the aforementioned countries as part of bipartisan immigration deal.
The Washington Postquotes Trump on the issue as saying:
Why are we having all these people from sh*thole countries come here?

Why do we need more Haitians?

Take them out.
Trump allegedly also said that he would prefer to have immigrants from Norway and Asia instead.
As you can imagine, these comments have not gone down to well with people from said nations.
In retaliation, they have taken to Twitter to let the Trump know exactly what they think of his assessment of their home and what the "sh*thole" actually looks like.
There were stunning pictures of Haiti.
There was also this powerful and impassioned defence of Haiti by CNN broadcaster Anderson Cooper.
The Ambassador of Haiti, Paul G. Altidor condemned the comments in a statement after being inundated with emails. He said:
In the spirit of the people of Haiti we feel in the statements, if they were made, the president was either misinformed or miseducated about Haiti and its people.
Commentators in Africa also shared strong, passionate and clever responses. SABC news presenter Leanne Manas tweeted the following:
Meanwhile, Kenyan cartoonist Victor Ndula, created an alternative map of Africa according to Trump.
Elsewhere, the reaction from within the United States and the rest of the world was just as strong.