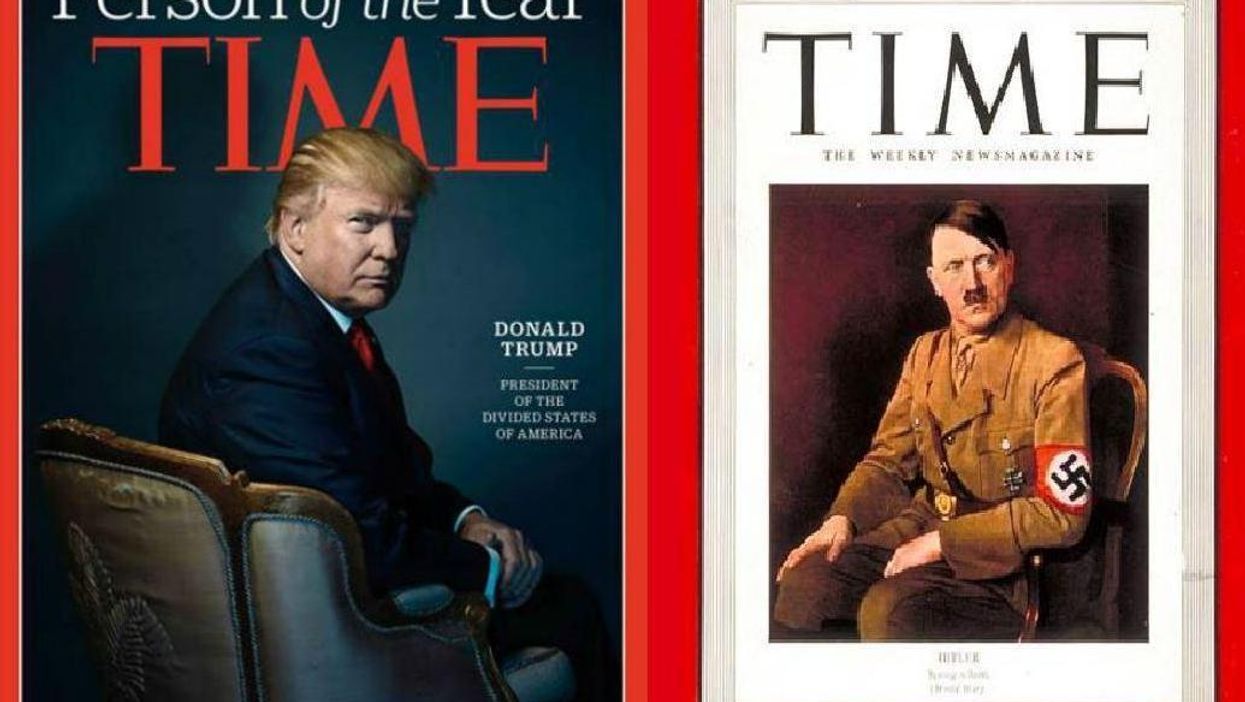 Picture: Time Magazine, Donald Trump, 2016 (L), Adolf Hitler, 1941 (R)
Time magazine just named Donald Trump its Person of the Year for 2016.
The man who bragged about grabbing a woman "by the pussy", mocked a journalist with a disability and implied a judge couldn't be impartial because of his Mexican heritage is the person who won 2016.
This is just the kind of tie-off-with-a-red-bow we need for what has been a wonderful year.
Brexit, Boris Johnson being appointed Britain's chief diplomat and the US election results are just a few of this year's lowlights.
Even Trump didn't think it would happen.
The award is given to the person who "had the greatest influence, for better or worse, on the events of the year".
And what has the President-elect done to deserve such a prestigious accolade?
Here it is, straight from the horse's mouth:
For reminding America that demagoguery feeds on despair and that truth is only as powerful as the trust in those who speak it, for empowering a hidden electorate by mainstreaming its furies and live-streaming its fears, and for framing tomorrow's political culture by demolishing yesterday's, Donald Trump is TIME's 2016 Person of the Year.
Truth. Time alluded to the importance of truth.
Remember the Washington Post journalist who took it upon himself to list all the lies Trump said every day during the elections?
Yeah, there were double-digit days.
Want to know who else won the title?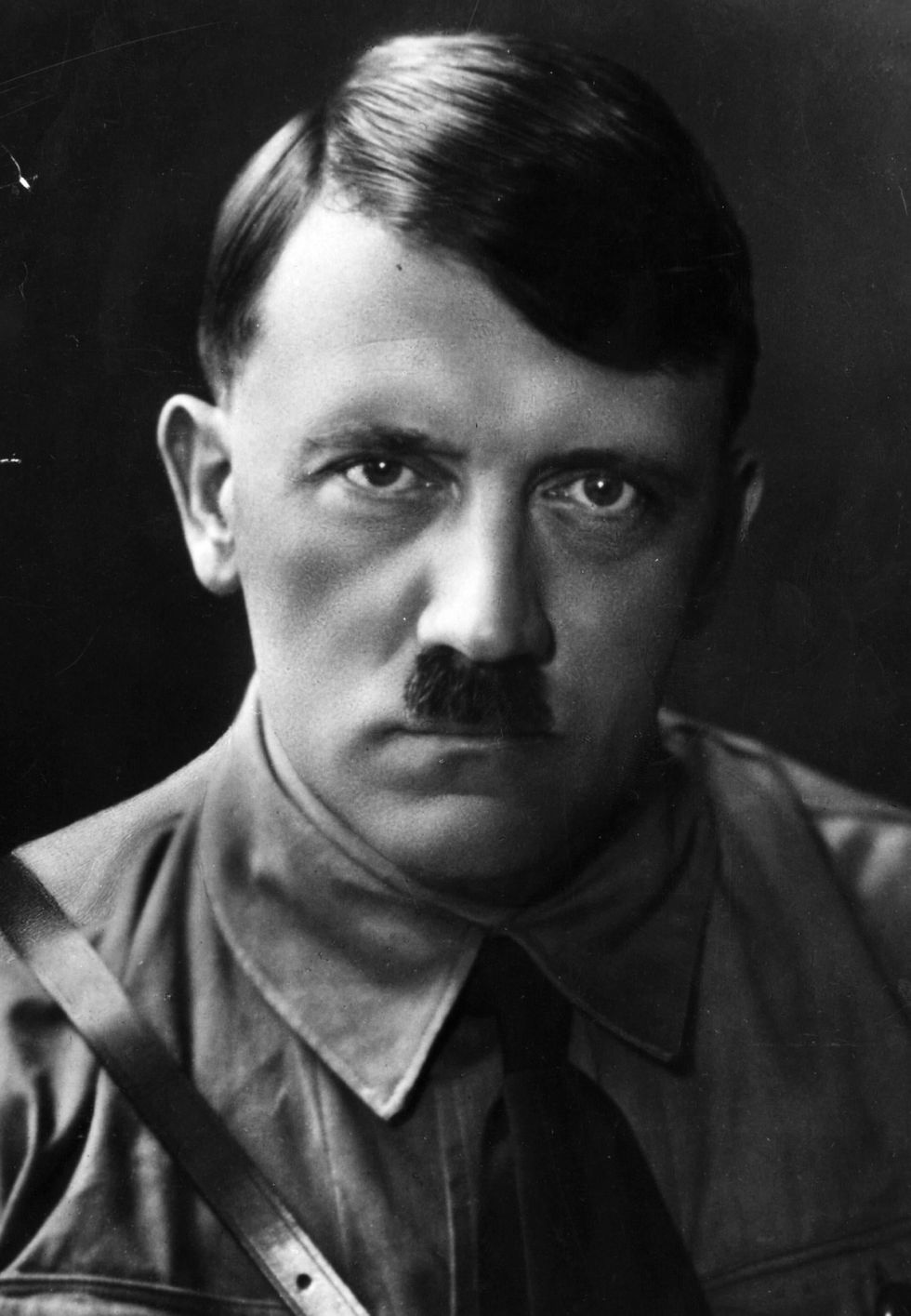 Picture: Heinrich Hoffmann/Getty
Seriously.
Here's the cover: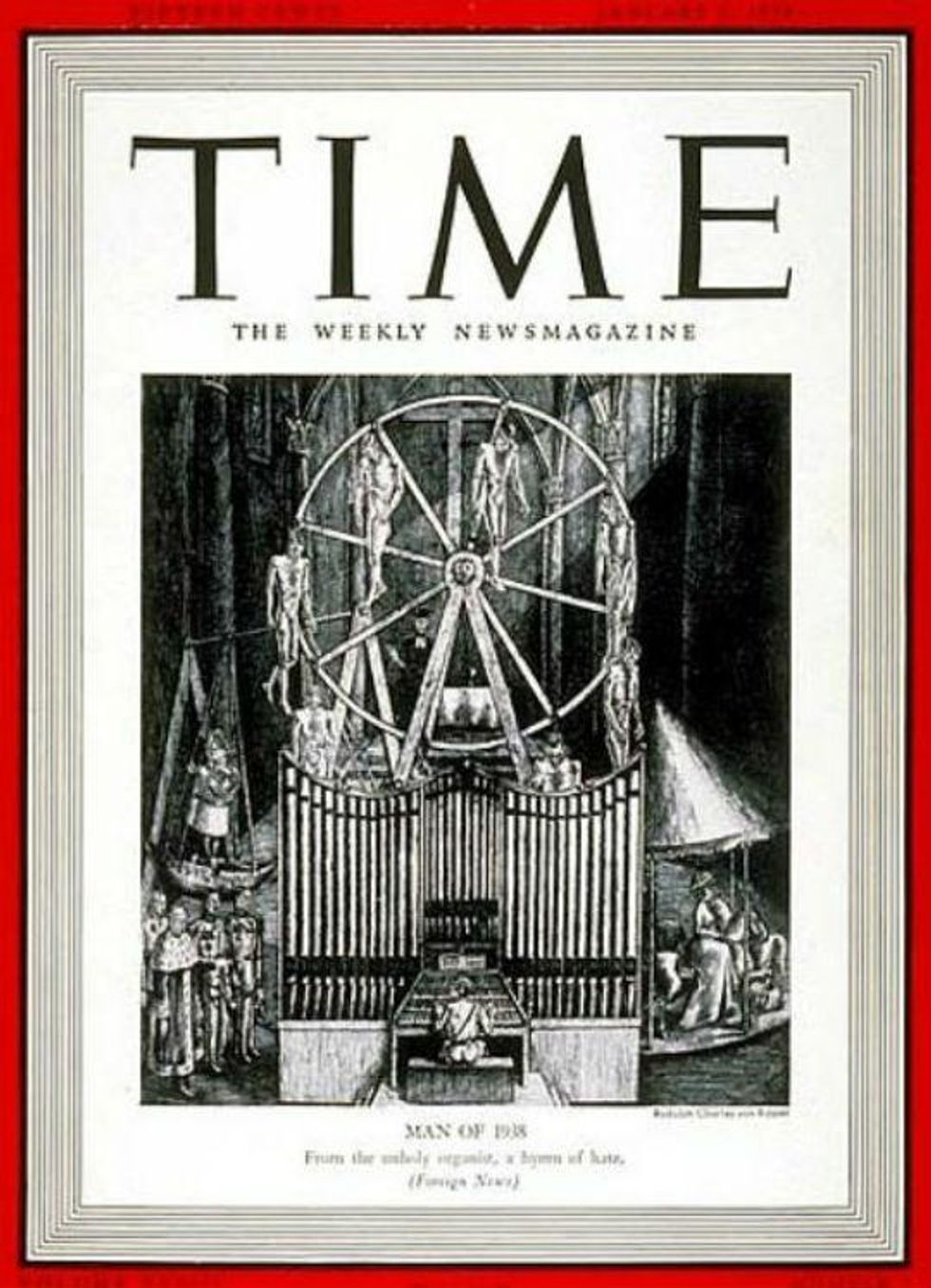 Picture: Time
In 1938, Adolf Hitler won Time's Man of the Year (the award changed to 'Person of the Year' in 1999).
You know, the same person responsible for the death of over six million innocent Jewish people and other minorities.
That guy.
More: This woman just gave Donald Trump the Twitter smack down of the year
More: Leonardo DiCaprio gave Ivanka Trump his climate change documentary, in case her dad was still confused