You may remember when Dutch TV news / comedy show Zondag Met Lubach 'introduced' the Netherlands to the new POTUS after his inauguration.
Not to be outdone, the Swiss have responded with their own parody genius.
In a voiceover and rhetoric chillingly reminiscent of the Donald himself, SRF Comedy's video describes how 'great' Switzerland is.
It begins:
This is a message from the government of Sweden:

Dear Mr. President, welcome to this introduction video about Switzerland...
Picture: YouTube / SRF Comedy
Highlights include:
Look at those mountains, those big fat mountains. We're not flat like for example the Netherlands.
Picture: YouTube / SRF Comedy
​We have the best women. They're all 10s. Just look at our weather girl.
Picture: YouTube / SRF Comedy
We grabbed them by the civil rights and they let us do it - it was great.

We have the best flag. It's a huge plus.

You might know it, your friends got their flag from us. 
Picture: YouTube / SRF Comedy
Switzerland is very safe. We have no Mexicans here. Just look.
We have the best military. Everybody says so . Even the Pope.

We send him our best fighters, the Swiss guards. Real tough guys. 
You don't like the EU? We hate it too. That's why we invented Brexit.

Switzerland was never a part of the EU. Never.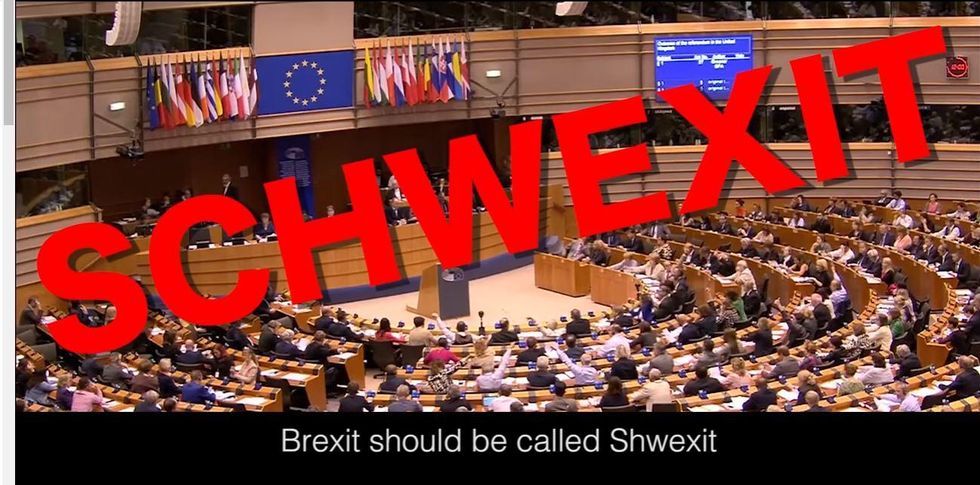 We also invented gangster rap. This is DJ Bobo.

He is our best rapper, much better than Kanye. 
We heard you want to get rid of Obamacare. Why not replace it with EXIT?

It's this organisation we have. It's great. 
Like fondue. Our national dish.

We don't eat it ourselves, we just sell it to tourists. They love it! So dumb. 
Listen Donald, we totally understand it's going to be AMERICA FIRST. 

But can we just say SWITZERLAND SECOND?

We don't even want your money, we already have it.

We keep it safe. We make sure nothing bad happens to it.

Because that would be sad right? So sad.
Watch the full video here: