GETTY IMAGES / POOL
The Trump administration has decided to make the White House visitor logs private, due to "grave national security risks and privacy concerns".
The vast majority of the logs were made public under President Obama's administration who, according to the New York Times, voluntarily released over six million White House visitor records.
When news of the logs being made secret again broke, the internet was quick to respond...
Trump was even trolled by his own past self...
However, top marks for shade have to go to Pete Souza.
The former White House photographer has gained an impressive following on Instagram since Trump's inauguration - but not, as you might expect, for his beautifully nostalgic photos of the Obamas.
In fact, former President Barack Obama's photographer is gaining some traction as one of the internet's favourite Trump-trollers.
He posts ironically timed photos highlighting depressing key differences between the Trump and Obama administrations.
For example, after reports surfaced that Trump aids were conducting meetings in the dark, because they didn't know where the lights were...
Or this, after Trump barred certain mainstream media organisations from attending media briefings.
And now, we have this utter gem...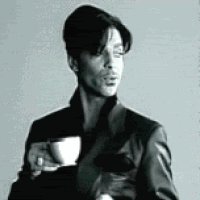 More: Barack Obama's official photographer beautifully trolled Donald Trump
More: This is how much the Secret Service has spent on golf buggy rentals during Trump's presidency so far